OFFUTT AIR FORCE BASE, Neb.—At U.S. Strategic Command's headquarters here 10 miles outside Omaha, a B-2 Spirit stealth bomber appeared in the skies in late August. A few minutes later, STRATCOM's commander, Air Force Gen. Anthony J. Cotton, joked he had to apologize to the mayor of nearby Bellevue every time the flying wing B-2 made an appearance because of all the fender-benders from gawking residents.
While the B-2 still elicits awe from the general public, the Spirit is already due to be replaced by the B-21 Raider, which is scheduled to fly for the first time later this year.
The B-21 is just one part of the triad of air, land, and underwater nuclear forces being modernized simultaneously. Also in line is the Sentinel intercontinental ballistic missile, originally targeted for 2030 but now likely delayed due to manufacturing issues. Meanwhile, the U.S.'s chronic shipbuilding issues also pose hurdles for keeping the Columbia-class nuclear ballistic missile submarine program on track.
And STRATCOM officials are quick to point out yet another element due to come online in the coming years: a modernized airborne Survivable Airborne Operations Center command and control aircraft that will replace the half-century-old E-4B Nightwatch "Doomsday Plane."
"I think we as a nation understand that it's not a 'Should we?'" Cotton said when asked by Air & Space Forces Magazine about the development and price tag of those programs. "It's a 'We must.'"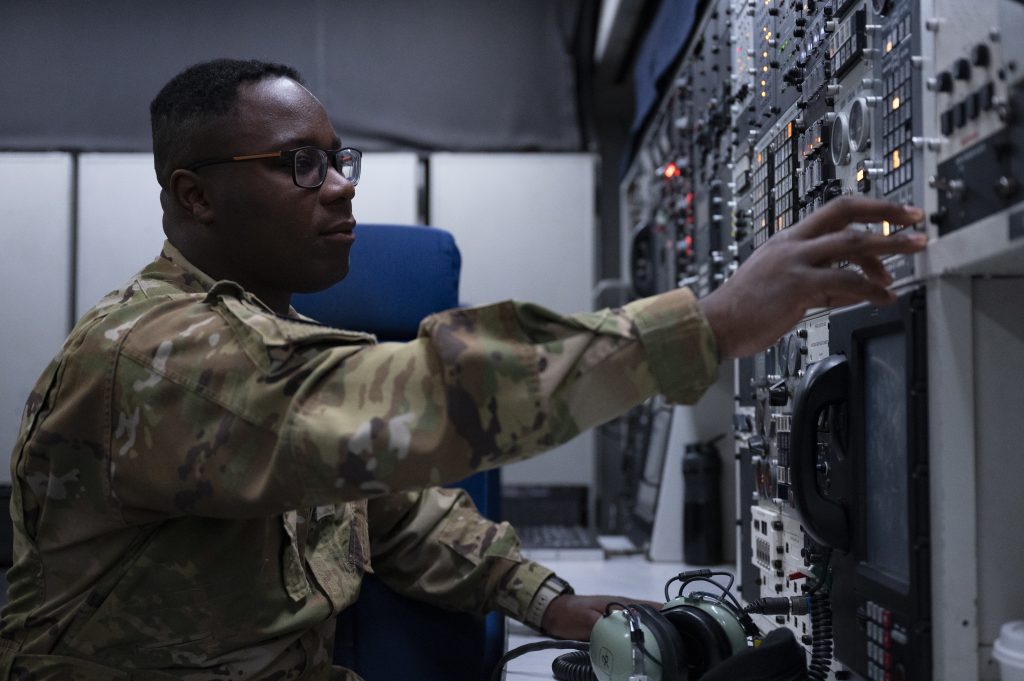 President Joe Biden pledged during his campaign for president to reduce the role of nuclear weapons in U.S. defense policy, but he is also committed to modernizing the nuclear triad, as is reflected in the Pentagon's 2022 Nuclear Posture Review.
That Pentagon review made clear that the U.S. will, for the first time, confront a world in which it will have to deal with two nuclear peers. The New START treaty the U.S. has with Moscow, which limits each side to 1,550 strategic nuclear warheads, is set to expire in February 2026. No new arms control talks with Russia are underway.
China, which has so far shut the door on arms control talks, is projected to have about 1,500 nuclear warheads by 2035 if it continues at its current pace, the Pentagon says.
Still other threats exist. North Korea's steadfast commitment to developing its missile and nuclear program has also prompted Washington to publicly reaffirm its commitment to extended deterrence—covering nations under its nuclear umbrella—to South Korea and Japan.
Some experts put the cost of all the U.S. nuclear modernization programs at more than $1 trillion. The Government Accountably Office has called all that modernization "an extraordinarily complex job that requires significant resources"—over $600 billion through 2030.
Yet the military says the modernization is long overdue.
"What the United States of America has right now is a credible deterrent," said Cotton. But, he asked rhetorically, "For how much longer?"
The U.S. wants to build a new fleet of 12 Columbia-class boats—estimated to cost roughly $10 billion a ship—400 Sentinels to replace the Minuteman III, and at least 100 B-21 stealth bombers, with the first of them still yet to fly.
A looming question, which the Biden administration has yet to answer, is whether the U.S. will need to expand its strategic nuclear arsenal beyond 1,550 warheads to respond to the Russian and Chinese nuclear programs.
The nuclear modernization program's "foundation" was largely planned for the world as it existed in 2010— when Russia had not yet invaded Ukraine and China seemed satisfied with a very modest nuclear deterrent, Robert Taylor, STRATCOM's director of capability and resource integration, also known as the J8, told Air & Space Forces Magazine.
"It's a complex question and a complex answer," said Taylor, who is in charge of developing and advocating for STRATCOM's future forces, when asked if the command needed more forces or additional capabilities.
Some, including Cotton's predecessor, Adm. Charles "Chas" Richard, have advocated for a lower yield, so-called "tactical" nuclear weapon such as the nuclear sea-launched cruise missile (SCLM-N), a program the Biden administration canceled. But Cotton has been less specific, saying the U.S. may need a low-yield, non-ballistic system to provide the president with more options.
"Nuclear deterrence isn't just a numbers game," Secretary of Defense Lloyd J. Austin III said when Cotton assumed command last December. "In fact, that sort of thinking can spur a dangerous arms race."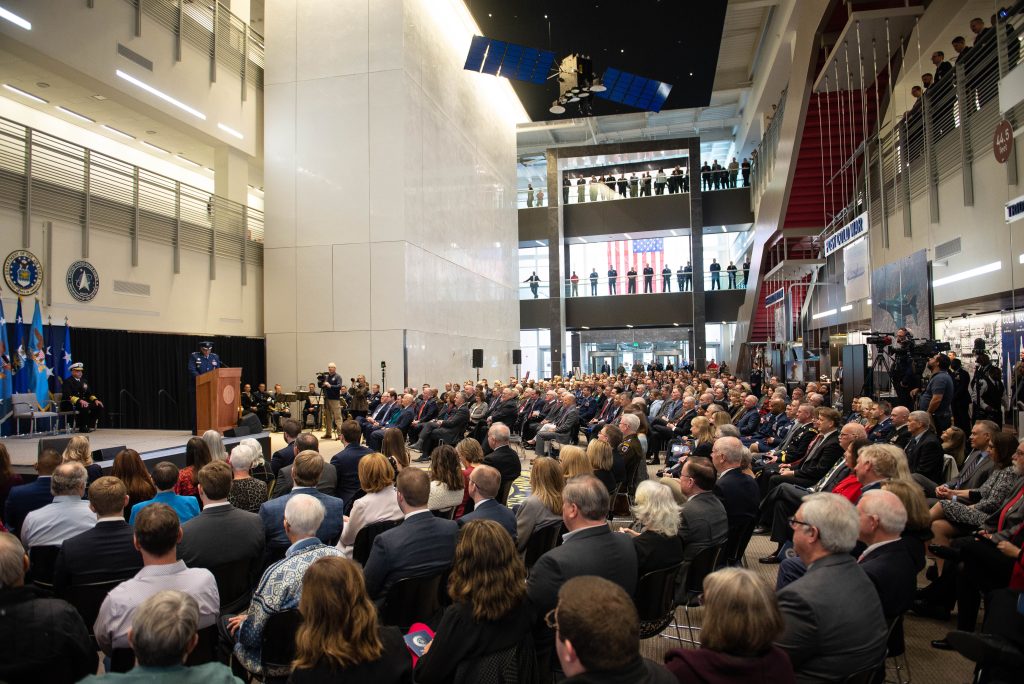 While the debate over whether to increase the U.S. arsenal is still unsettled, the Pentagon first has to deliver on what's already being planned—no easy task. STRATCOM is in a "low margin transition" to modernize, Taylor said.
"The difficult part of a discussion about how do you get to potentially new capabilities, different capabilities, or more capacity is significantly dependent on the defense industrial base," he added. "If there are increased requirements for capacity—and this is something that the department is talking about, that capacity—it will be significantly difficult to deliver that inside the programs that exist today."
While America's shipbuilding remains a difficult problem to solve, the Air Force side of the equation is largely on track with the B-21 and Sentinel, STRATCOM officials say.
"The Air Force is doing amazing work trying to make all of this happen in a tough budget environment," Taylor said.
But for all the optimism, the B-21 and the Sentinel have still yet to fly.
"I'd much rather be able to articulate to people that we're at the end of our modernization instead of the beginning," Cotton said. "Well, it is what it is. So we're in the beginnings of our modernization program. But I'm comfortable with where we're going."