The Space Force aims to boost its National Security Space Launch (NSSL) program from 12 launches in fiscal 2023 to 21 missions in 2024, with United Launch Alliance (ULA) responsible for 11 missions and SpaceX handling 10.
Nailing down all the contracting will come in phases, however, as the 2024 budget has yet to pass Congress and be signed into law. Fiscal 2024 began on Oct. 1, but the government is operating under a continuing resolution as lawmakers wrangle over differences.
"The government is only ordering eight missions now, due to continuing resolution," said Col. Doug Pentecost, deputy program executive officer for Space Systems Command's Assured Access to Space (SSC/AATS).
If the full program is executed, the launches and associated activities will pay $1.30 billion to ULA and $1.23 billion to SpaceX, Pentecost said.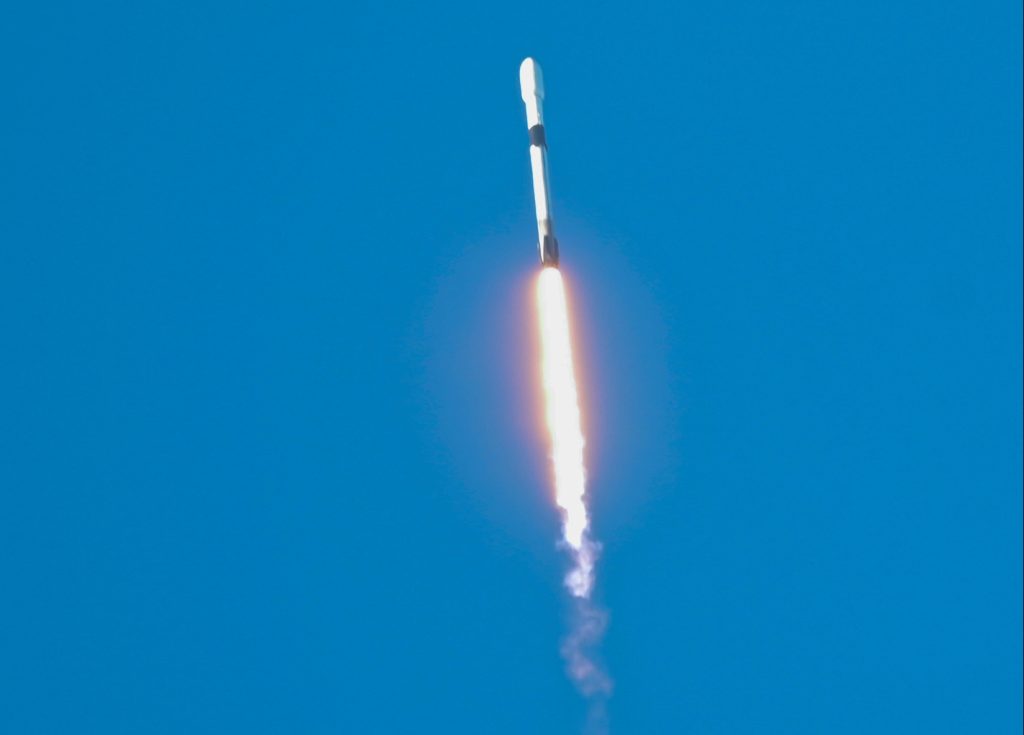 Pentecost said the Space Force initially planned more ULA launches, but after evaluating readiness, production capacity, and the ability to meet demands, the split was adjusted. Over the entire 48 planned launches in the National Security Space Launch Phase 2 plan, ULA is now expected to be responsible for 26 launch assignments versus 22 for SpaceX. In all, Phase 2 will be substantially larger than the original estimate of 34 launches.
The 48 planned launches, to be executed within the next two to three years, encompass missions ranging from GPS to missile warning and space research and reconnaissance, according to SSC's announcement.
ULA and SpaceX secured their contract for Phase 2 in August 2020, outperforming competitors including Northrop Grumman and Blue Origin. After this fifth and final Phase 2 award, the launch program will again be open to competition for Phase 3, which will cover the period from 2025 to 2034. That program is to be split into two segments, or "lanes."
In Lane 1, SSC will award multiple indefinite delivery/indefinite quantity contracts. These five-year, renewable agreements are intended to increase the Space Force's launch options and, through competition, to drive down costs. In Lane 2, USSF will award two contractors launch agreements to manage launches into all orbits with comprehensive mission-specific services.
Fiscal 2024 Launches
| Launch Vendor | Program | Mission |
| --- | --- | --- |
| | | |
| United Launch Alliance | SDA T2TL-B | One of the Tranche 2 Transport Layer launches for the Space Development Agency (SDA) |
| | NROL-73, -56, -100, -109 | Reconnaissance and intelligence missions conducted in partnership with the National Reconnaissance Office (NRO) |
| | STP-5 | Supports SSC's Space Test Program |
| | SILENTBARKER 2 / NROL-118 | Joint NRO and SSC space domain awareness mission |
| | USSF-57 | Next Generation Overhead Persistent Infrared GEO (NGG) satellites for survivable missile warning, tracking, and defense |
| | USSF-25 | Defense Advanced Research Projects Agency's (DARPA) DRACO to demonstrate a nuclear thermal rocket in orbit. |
| | USSF-95 | Missile Track Custody (MTC) prototype satellite to evaluate future requirements |
| | GPS III-9 | Part of GPS modernization |
| SpaceX | SDA T1TL-F, SDA T1TR-A, SDA T1TR-E | Tranche 1 of SDA's planned Transport Layer for global military data connectivity |
| | SDA T2TL-A, SDA T2TL-C | First three Tranche 2 satellites in SDA's Transport Layer |
| | USSF-75, USSF-70 | Undisclosed Space Force missions |
| | NROL-77 | A reconnaissance and intelligence mission in partnership with NRO |
| | GPS IIIF-1 | First launch in GPS III Follow-on program |
| | GPS III-10 | GPS Modernization |