The Air Force's 12 Outstanding Airmen of the Year for 2023 will be formally recognized at AFA's Air, Space & Cyber Conference from Sept. 11-13 in National Harbor, Md. Air & Space Forces Magazine is highlighting one each weekday from now until the conference begins. Today, we honor Tech. Sgt. Theodore Sebsibe, the Noncommissioned Officer in Charge (NCOIC) of the Electrical Systems with the 316th Civil Engineer Squadron at Joint Base Andrews, Md. 
Sebsibe leads a team of 35 military and civilian engineers and is charged with maintaining and installing all electrical distribution systems in the squadron and "America's Airfield" at Andrews. His team supports 512 facilities ($5.6 billion in assets) and 26,000 personnel. His leadership for such a broad area of responsibilities was recognized when he was invited to the Pentagon for an NCO development workshop. There, Sebsibe was coined by representatives of Senior Enlisted Advisor to the Chairman Ramón Colón-López.
"It was a very cool experience," Sebsibe said. "I definitely was awake on that day for sure."
Sebsibe also served as his unit's administrator of the Commander's Inspection Program, and is responsible for managing 12 Air Force Specialty Codes (AFSCs), 456 engineers, and 955 items. The program was woefully outdated when he took over as admin, but by standardizing his squadron's management internal control toolkit (MICT) checklists and by opening new lines of communication between the 316th and the office of the wing's inspector general, Sebsibe paved the way for his unit to score a 97 percent compliance rate in their inspection.
"Since I've relinquished my title with [the inspection program], [the new checklists] ensured that the [next] member have SOP standard procedures of how to execute it," he said.
The 316th's near-perfect compliance rate won Sebsibe another coin, this one from his Wing Commander. He was also recognized as a Superior Performer by the Inspector General during the 2022 Unit Effectiveness Inspection. For both achievements, Sebsibe gave a shoutout to his squadron.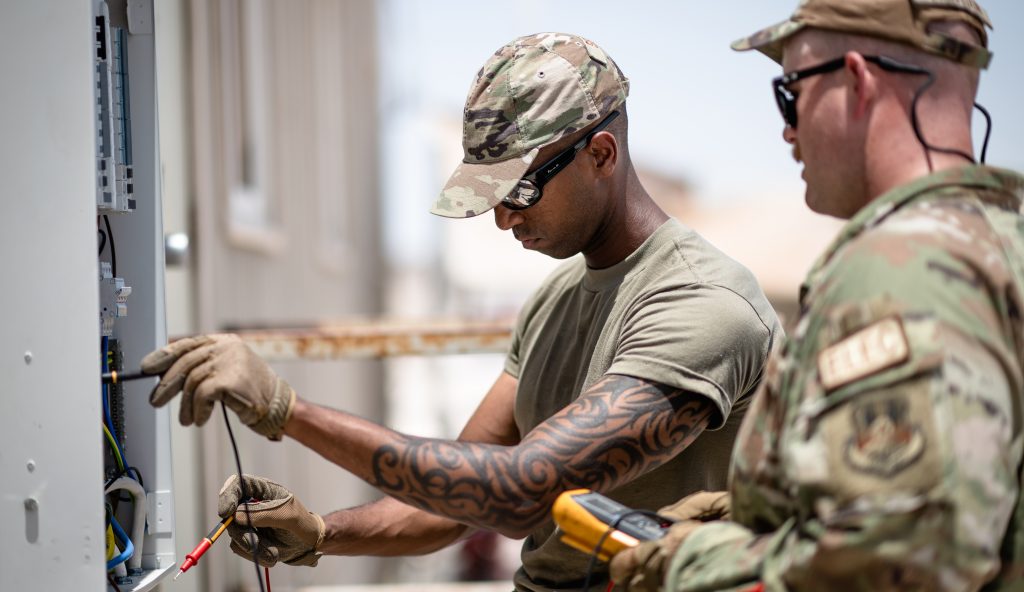 "This was not a solo effort," he said. "This was a team effort, 100 percent."
Throughout all his merits from the year that led to his recognition as an Outstanding Airmen of the Year, Sebsibe said the highlight of the year—in fact, his entire Air Force career—was the 60 days he spent filling in as the Civil Engineer Squadron First Sergeant. He supported a 504-person squadron by executing 5 PME seminars, advising the squadron commander through 24 administrative actions, and resolving 26 family advocacy cases.
"It taught me a lot," Sebsibe said. "I was able to not only sympathize, but empathize with each individual that came into that first sergeant office. Because at that point [in my career as] an NCOIC of managing the Airmen, the engineers—this was more [of] actually being there for them."
He said that handling family advocacy cases while in the seat of first sergeant were especially eye-opening, that they gave him a deeper understanding of the importance of taking care of the whole military family—not just those in uniform.
"Even if you're not in our squadron, we're all family," Sebsibe said. "I always [assure] them that we're going to get through it together, no matter what the outcome may be, and they're not going to be alone."
Indeed, Sebsibe said it's his own family who has helped him get through the hard times and go on to achieve great things with his squadron. When he accepts his ribbon as Outstanding Airman of the Year on the stage at the 2023 Air, Space & Cyber Conference on Sept. 11, his wife, Jasmery, will be right there beside him—he said he wouldn't have it any other way.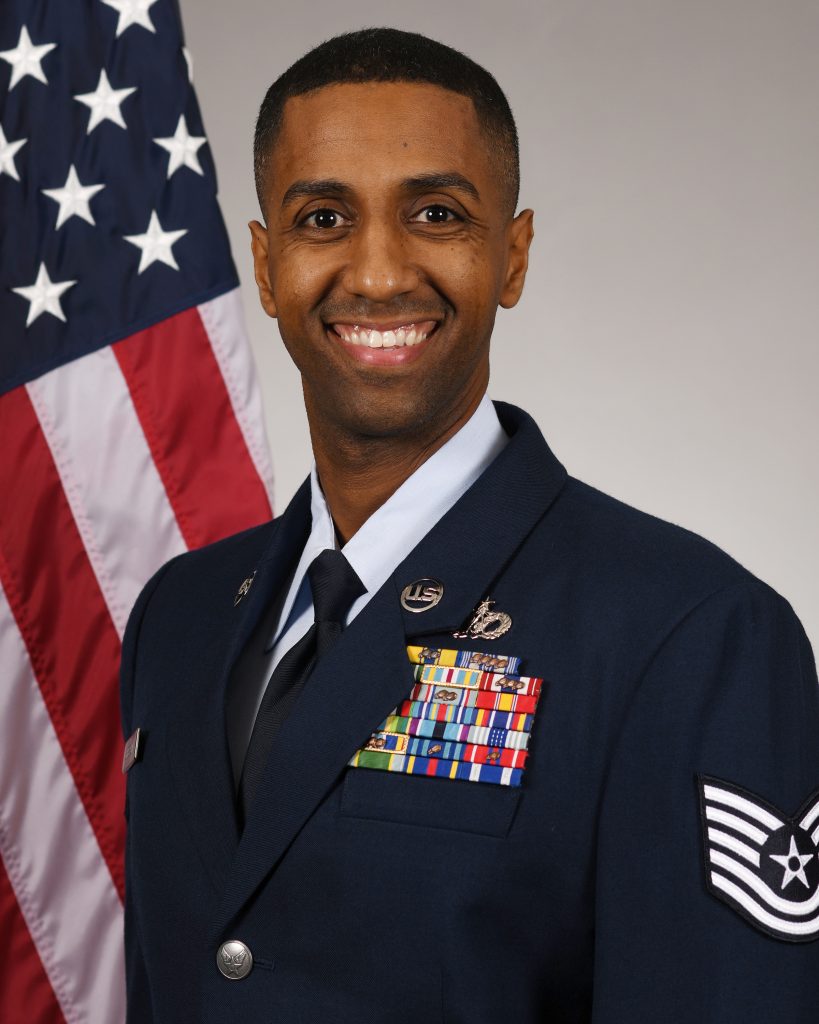 "I have to give it up for my wife," Sebsibe said. "I could not think of any other person [who] allowed me to be here today, and it was because of her support and her love and just the sacrifices she made. And without her none of this would have been possible."
He also thanked his parents, who immigrated to the U.S. from Ethopia and taught him the value of working hard, overcoming obstacles, and constantly moving forward. 
"They came to this country a long time ago with nothing on their backs," he said. "I'm indebted to them my entire life, and that's why I want to make sure I take care of them and I don't let them down, [so] they know that [their] sacrifices didn't go in vain. I want to make sure that everything I do is dedicated to them and my wife."
Meet the other Outstanding Airmen of the Year for 2023 below: