The Air Force's 12 Outstanding Airmen of the Year for 2023 will be formally recognized at AFA's Air, Space & Cyber Conference from Sept. 11-13 in National Harbor, Md. Air & Space Forces Magazine is highlighting one each weekday from now until the conference begins. Today, we honor Tech. Sgt. Michelle Fernandez, the Noncommissioned Officer in Charge (NCOIC) of the Marine Patrol Unit with the 6th Security Forces Squadron at MacDill Air Force Base, Fla.
Back in 2018, when she was a staff sergeant in her eighth year of service, Fernandez headed to Basic Military Training to become a Master Military Training Instructor. She called her time and experiences at BMT the most challenging of her Air Force career, but also the most formative.
Leadership comes naturally to her—even while she was the one being instructed at BMT, she was holding clinics to train other MTIs, NCOs, and senior NCOs across eight squadrons. After becoming a Blue Rope and receiving her master instructor badge, she spent four years at BMT "training the trainers" as the NCOIC for the 331st Training Squadron.
"All of those skills throughout my four years there [led] me to be able to put more into my management and leadership skills," Fernandez said.
Fernandez returned to security operations in 2022 when she moved to MacDill Air Force Base, immediately filling the role of Security Forces Flight Sergeant. Managing a team of 27 Airmen, she led U.S. Strategic Command's (STRATCOM) annual Nuclear Operational Readiness Exercise, earning 12 accolades for the 6th Air Refueling Wing.
"I got into the regulation and identified certain discrepancies that were not taking place during that time, and I made those corrections on the spot," she said. "It definitely was a step up from the previous year."
She was later selected to lead the Air Force's sole 24/7 marine patrol unit, which not only oversees law enforcement throughout MacDill's 7.2-mile-long coastal restricted area, but also performs search-and-rescue missions. The unit responds to everything from distressed vessel signals to hurricane emergencies and shark sightings. As the unit's NCOIC, Fernandez led her team through five drug- and immigration-related vessel seizures in 2022, resulting in 27 criminals arrested and two lives saved.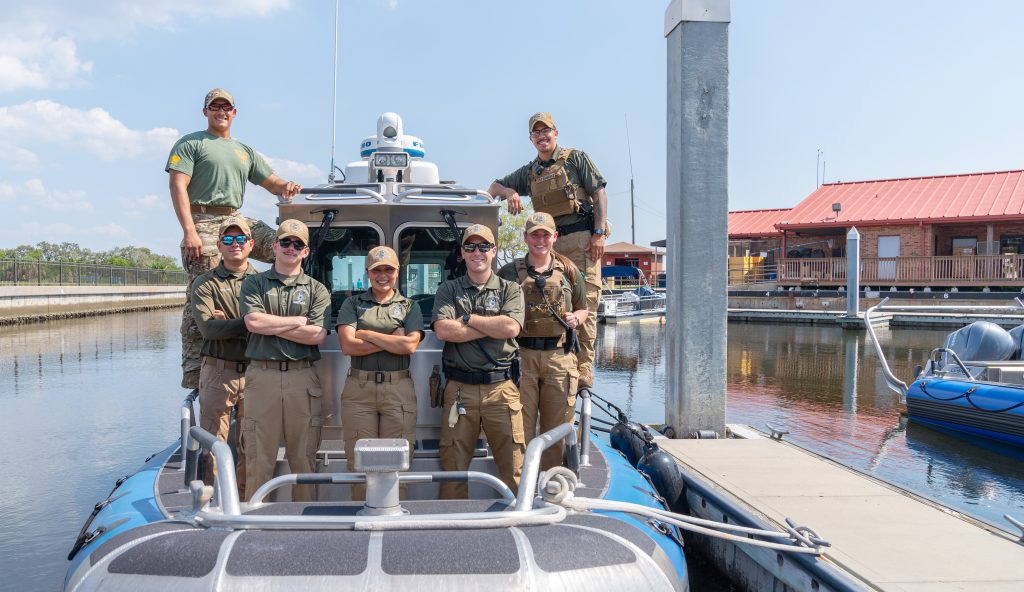 She also orchestrated MacDill's first-ever Operation Neptune Storm, a multi-jurisdictional show of force made up of 17 vessels from the Coast Guard, the Tampa police department, and other maritime law enforcement agencies. The fleet she assembled showed off the rapid-response and attack capabilities within Florida's Western Peninsula.
While Fernandez has indeed made a name for herself in keeping others safe and secure, she credits her friends, family, and wingmen for being the system that continually supports her throughout her own challenges.
"Everybody in life goes through struggles," she said, referring to the difficult experiences she faced during BMT. "It was the support of my family [that got me through]. It was the support of my mentors. And it was support of the wingmen, my teammates that worked around me, that really did not let me crumble, did not allow [that] challenge [to] defeat me."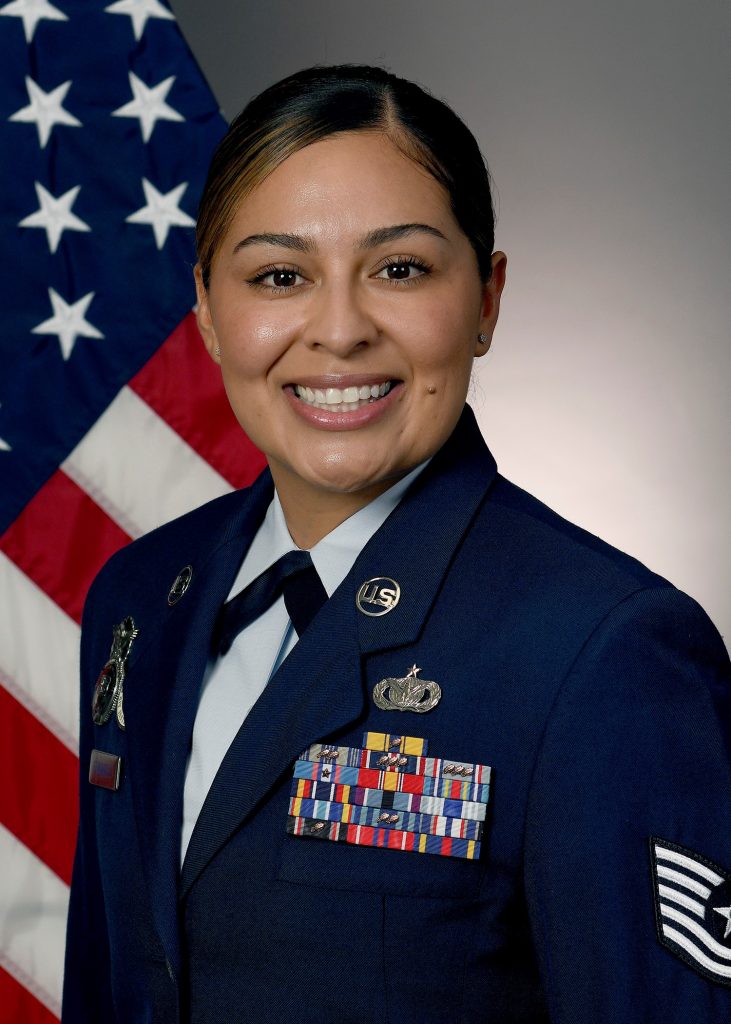 Fernandez called 2022 the most amazing year of her career, all because of the people around her and the faith they have in her as a leader. And because that amazing year led to her recognition as one of the Air Force's Outstanding Airmen of 2023, she wants others to know that success can't be achieved alone.
"Never give up," Fernandez said. "When you're faced with any challenges, have your moment. [Then] the next day, develop a plan on how you are going to bounce back. Use the people in your life—whether it's family, friends, or people at work—to hold you accountable and make sure that you're bouncing back the way you want to."
Meet the other Outstanding Airmen of the Year for 2023 below: