U.S. and Canadian forces recently conducted joint exercises around some of the most remote, austere islands in Alaska.
"Operation Noble Defender" took place near Shemya, Attu, and St. Lawrence islands—scattered in the Bering Sea and less than 500 miles from Russia—and featured air, ground, and naval forces from both nations operating under the authority of the North American Aerospace Defense Command (NORAD) and U.S. Northern Command.
The operation, which took place from Aug. 15 to Sept. 10, aimed to practice detecting, deterring, and protecting against potential threats to North America and the Arctic region, even in challenging weather and harsh conditions.
Gen. Glen VanHerck, the commander of NORAD and NORTHCOM, emphasized the increasing interest of the Arctic region due to environmental changes—making the ability to execute operations in the region more critical than ever. He highlighted the significant need for readily available, well-trained, and equipped forces capable of operating in the Arctic to defend North America.
"As strategic competitors take advantage of greater access and influence in the region, NORAD and USNORTHCOM must demonstrate the readiness and capability to persistently operate in the arctic," VanHerck said in a statement.
Operation Noble Defender consisted of two components: Operation Polar Arrow and Operation Polar Dagger. Operation Polar Arrow, the air component of the operation, was conducted from Joint Base Elmendorf-Richardson in Alaska. From this strategic location, aircraft embarked on a journey across the vast expanses of Alaska and the Arctic Circle, braving harsh and austere weather conditions, a spokesperson from NORAD told Air and Space Forces Magazine.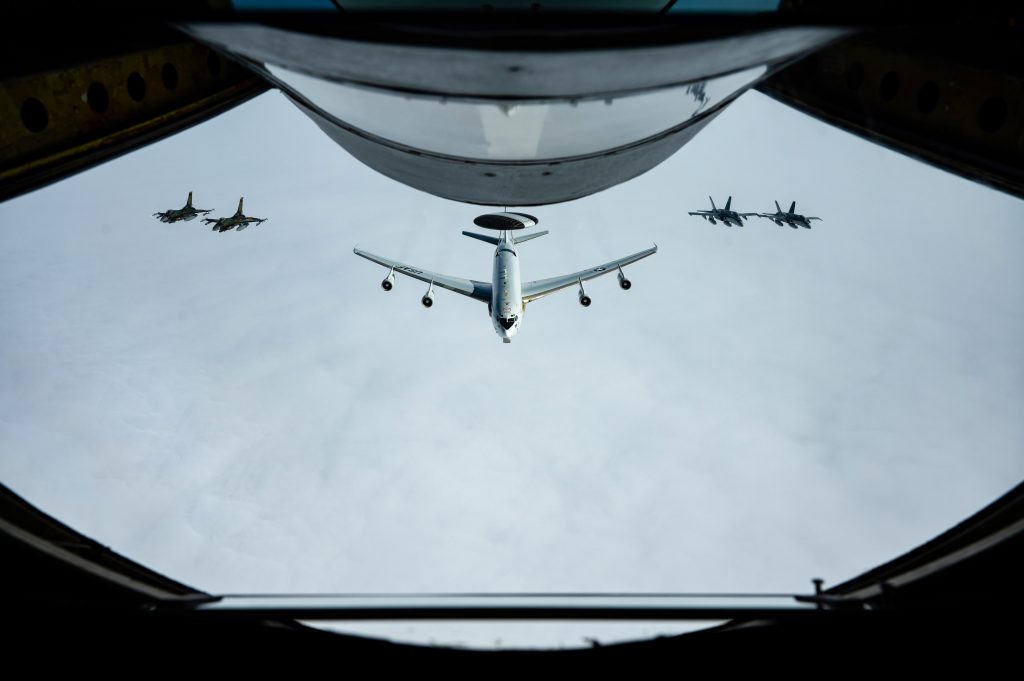 U.S. and Canadian aircraft participated in this phase to demonstrate their ability to deploy assets in coordination with special operations units and to maintain air sovereignty. NORAD aircraft, including F-16 Fighting Falcons and CF-18 Hornets, flew alongside an E-3 Sentry airborne warning and control system, showcasing interoperability. KC-135 tanker aircraft also supported these operations.
Operation Polar Dagger, designed to integrate joint special operations units and test new capabilities while defending critical infrastructure—enhancing all-domain awareness and strengthening the force's understanding of the region—involved collaboration among air, ground, naval, and special forces. The Air Force's 17th Special Operation Squadron deployed an AC-130J Ghostrider aircraft, accompanied by MH-60 Blackhawks from the Army's 160th Special Operations Aviation Regiment and UH/MH-60 Blackhawks and CH-47 Chinook helicopters from the 207th Aviation Troop Command, Alaska Army National Guard. Additionally, the USAF Special Operations Surgical Team from the 720th Operational Support Squadron provided rapid trauma medical support for the integrated air, ground, and maritime operations conducted as part of the maneuver.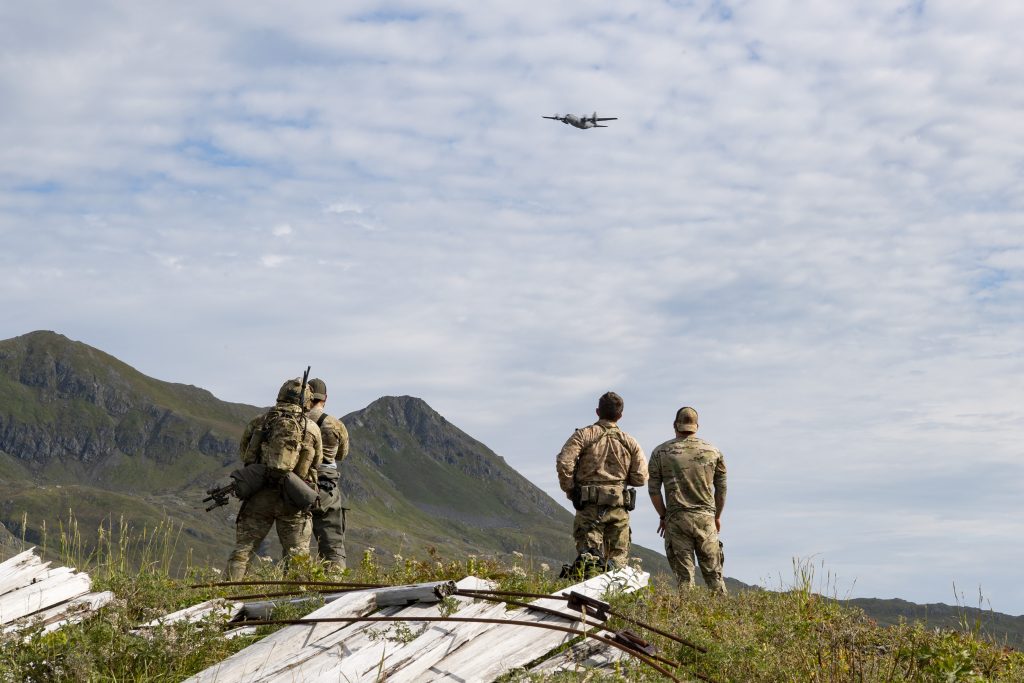 Noble Defender is a recurring exercise aimed at showcasing the ability of the U.S. Alaskan NORAD Region and Canada to enhance integrated deterrence and layered defense. In a previous edition held in June, the operation involved U.S. Air Force F-15 and F-16 fighter aircraft from Ellington Field Joint Reserve Base in Houston, Texas; Naval Air Station Joint Reserve Base in New Orleans, La.; and Homestead Air Reserve Base in Florida. And back in January, the operation had four Air Force F-35s deploy to Thule Air Base in Greenland for the first time, followed by a series of air drills.
NORAD, a joint Canadian and American command, employs an array of space-based, aerial, and ground-based sensors, air-to-air refueling tankers, and fighter aircraft on alert, controlled by an advanced command and control network.