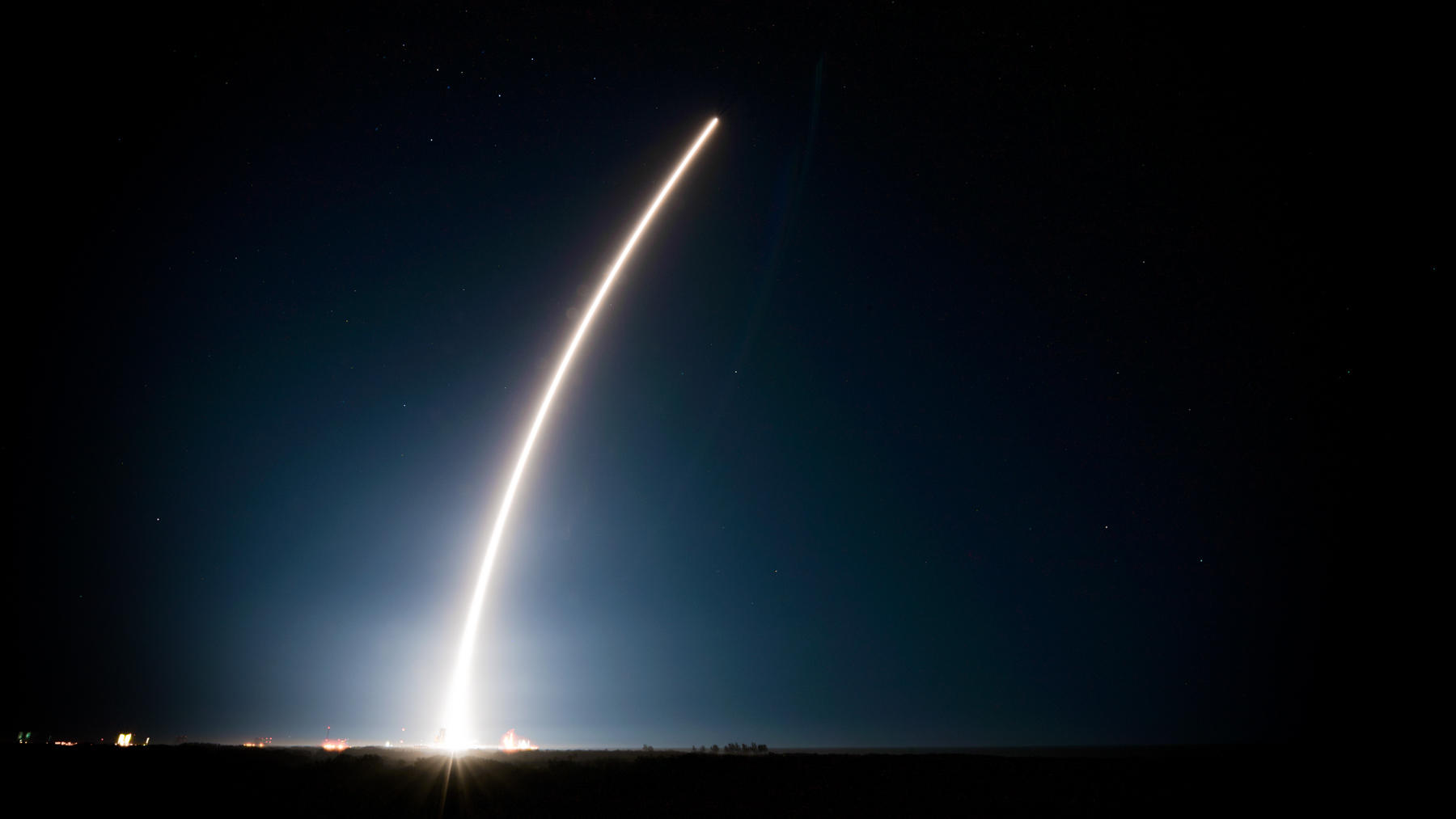 The budget move is part of an Air Force space budget that is eight percent higher than the proposal for Fiscal 2018. Above, an Atlas V rocket carries the SBIRS GEO-4 satellite from Cape Canaveral AFS, Fla., Jan. 19, 2018. USAF illustration by A1C Dalton Williams.
The Air Force will move from the current Space-Based Infrared System to its "next-generation Overhead Persistent Infrared System," after the sixth SBIRS missile warning satellite is launched, according to budget documents released Monday.
Air Force Space Command recently launched the fourth of the SBIRS satellites, with two more planned for launch in the 2020s. However, the service now plans to discontinue procurement of the seventh and eighth SBIRS satellites, and shift funding "to the engineering and manufacturing development of Evolved Space Based Infrared Systems [or E-SBIRS] that invests in the Next Generation Overhead Persistent Infrared [Next-Gen OPIR] system," according to budget documents.
"The E-SBIRS will keep space domain systems responsive to new and changing threats and the Next-Gen OPIR will detect and report on current, emerging, and anticipated threats and is designed for survivability and resilience in the contested environment," according to the documents.
The budget move is part of an Air Force space budget that is eight percent higher than the proposal for Fiscal 2018, according to the Air Force budget chief, Maj. Gen. John Pletcher. It also includes a substantial—33 percent—increase in spending for research, development, test, and evaluation for Air Force space, "to meet the threat from China and Russia," according to a USAF press release.
Space procurement, however, is down from $3.4 billion in Fiscal 2018 to $2.5 billion in Fiscal 2019. The budget funds the procurement of five more Evolved Expendable Launch Vehicles and two "weather vehicle relay ground stations that address critical weather data needs," according to budget documents. It also funds "steerable high power anti-jam capability" for GPS satellites.
The budget proposal calls for $643 million for the next-generation OPIR program, up from $71 million in last year's proposed budget. It calls for $452 million to begin GPS III follow-on work, and $383 million for recapitalization of the Enhanced Polar System, compared to $63 million proposed for Fiscal 2018.