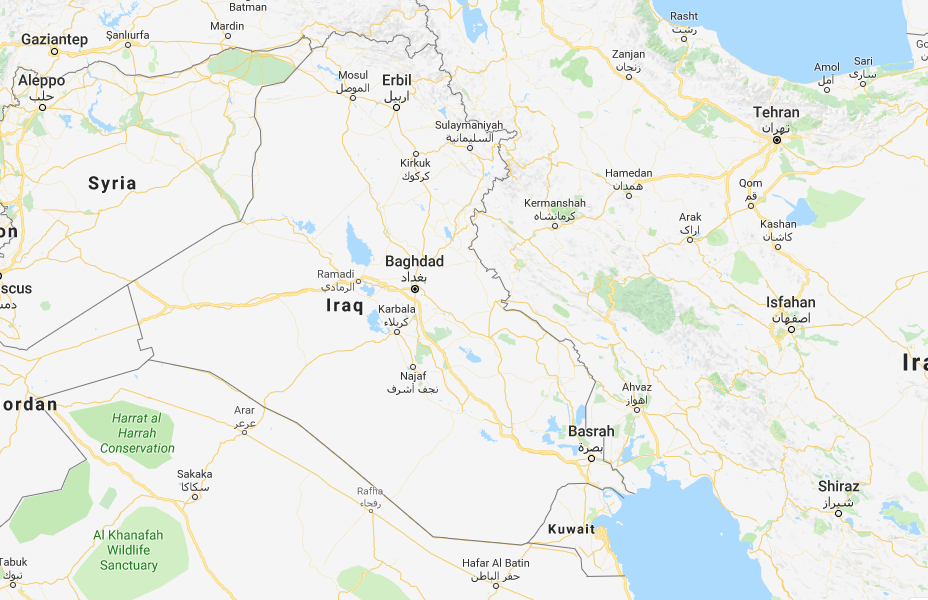 Map of Iraq. Google Maps
An HH-60 Pave Hawk helicopter crashed in western Iraq Thursday at about 6:45 GMT, the Defense Department said Friday.
The incident, which is still under investigation, "does not appear to be a result of enemy activity," according to the release. Army Brig. Gen. Jonathan Braga, the director of operations for Combined Joint Task Force Operation Inherent Resolve said everyone on b?oard w?as killed. The names of those killed have not yet been released pending next of kin notifications, but according to news reports there were seven people on board at the time of the crash.
ABC News cited a US official who said the helicopter crashed after hitting a power line. The incident is believed to be the first deadly helicopter crash in Iraq since the beginning of US fighting against ISIS there in 2014. It also said there have been two American deaths in Iraq so far this year that were not related to combat.
"This tragedy reminds us of the risks our men and women face every day in service of our nations. We are thinking of the loved ones of these service members today," Braga said in the release.