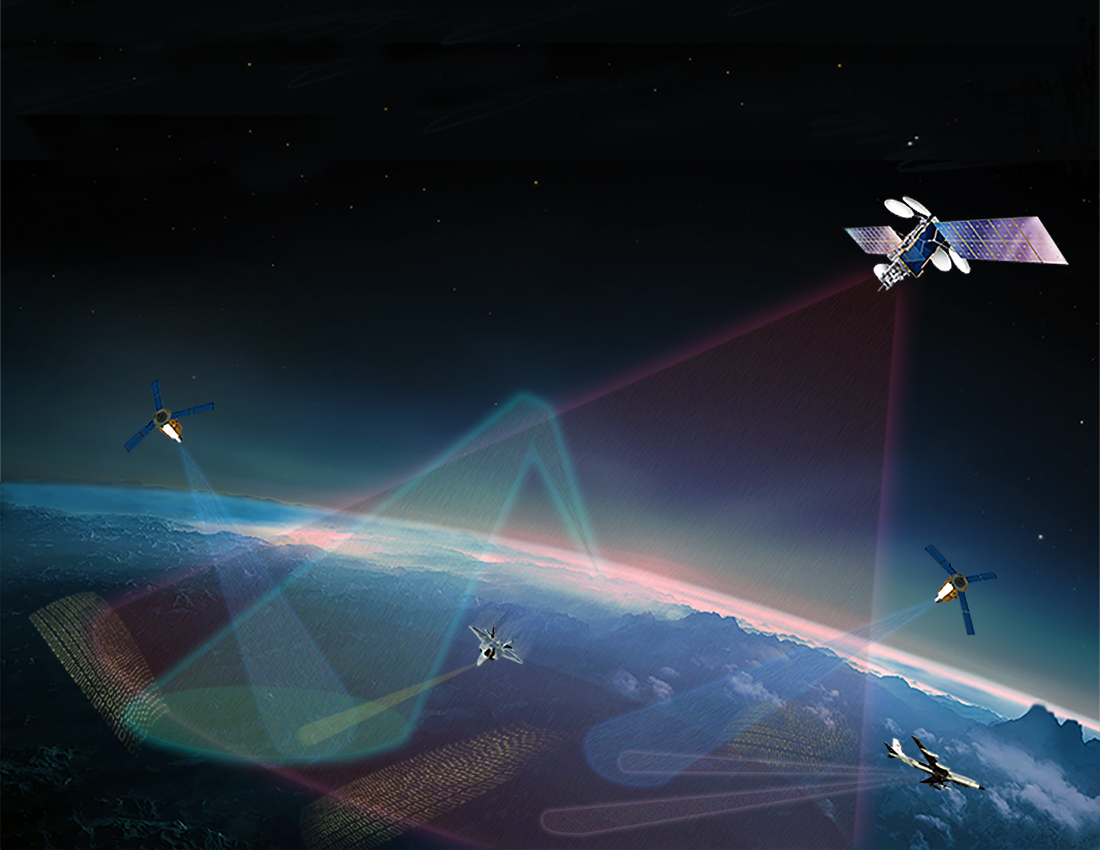 The Air Force is considering doing technical studies to help it grasp the complexity of multi-domain command and control. USAF graphic.
The Air Force is reaching out to industry as it tries to master "the complexity of multi-domain command and control"—one of Chief of Staff Gen. David Goldfein's three focus areas.
Brig. Gen. Chance Saltzman, the Air Force's director of current operations and leader of the MDC2 initiative, in November pointed to a host of commercially available, state-of-the-art technology that could provide better situational awareness and help the Air Force make faster decisions. Such technology was to be one of the lines of focus outlined in a briefing he gave to USAF four-stars late last year.
The Air Force has now, in a December notice, issued a request for information to help it understand what vendors have to offer and the state of research and development that could drive future technical studies. The notice does not promise any future action and notes that the government will not pay for information provided.
Specific technical areas of interest include complex adaptive systems, complex effects analysis, and machine intelligence.
The Air Force's ability to simultaneously manage command-and-control of the air, space, and cyber domains—rather than just one domain—and to use this complexity as a weapon against adversaries is critical, according to the notice. At the same time, mastering the complexity to give the Air Force freedom of movement while using it to limit adversaries' movement "assumes that the human in the loop is capable of keeping pace or getting ahead of this complexity."
"Going forward this complexity will exceed human capacity and will require the detailed reasoning found in machine-level processing," the notice said, which is why "an investment in machine intelligence is required to enable the human user to master this complexity at speeds greater than the adversary."
Industry has until Feb. 15 to offer submissions.