U.S. Air Force B-1 bombers flew across the skies of South Korea this week as part of an annual joint military drill between the two nations known as 'Ulchi Freedom Shield.' The Space Force also joined in on the exercise for the first time since the establishment of the U.S. Space Forces-Korea component late last year.
The aerial portion of the exercise took place Aug. 30, with the U.S. B-1B Lancer and F-16s flying alongside South Korea's FA-50 jets, as well as a live-fire drill featuring USAF A-10s and South Korea's FA-50 light attack aircraft, demonstrating guided bomb strikes, according to releases from the U.S. and Republic of Korea militaries.
Space Forces-Korea participated by assessing its readiness for missile warnings and providing space-based command and control to the commander of U.S. Forces Korea, leaders said during a local press briefing.
U.S. Space Forces-Korea was activated in December 2022 as a subcomponent command under U.S. Forces Korea, coordinating space operations and services including position navigation and satellite communications within the region.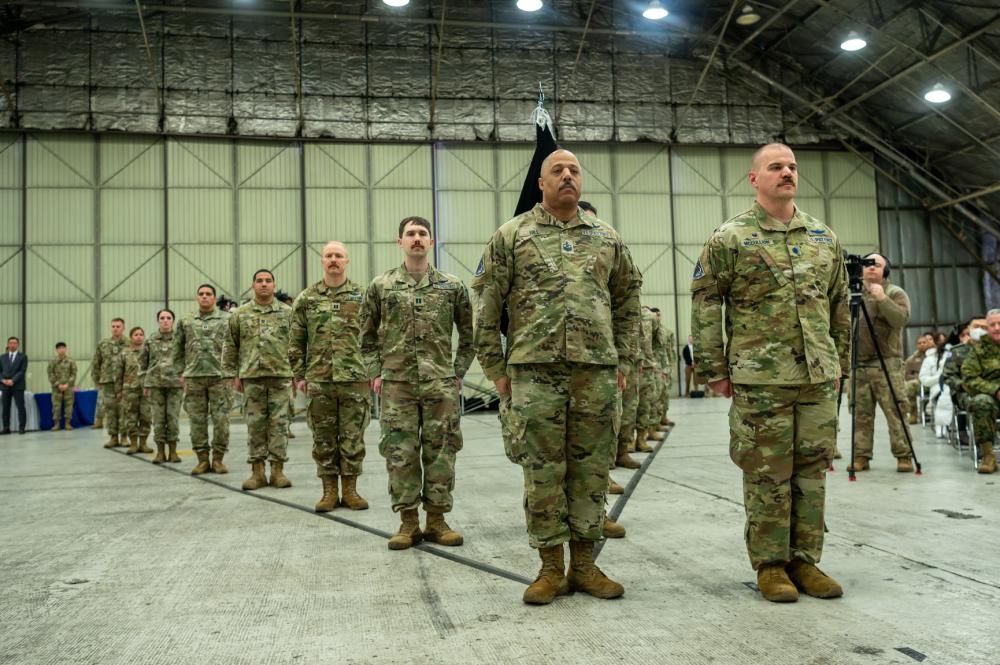 Retired Gen. Kevin P. Chilton, explorer chair at the Mitchell Institute's Spacepower Advantage Center of Excellence (MI-SPACE), told Air and Space Forces Magazine that integrating the new Space Force component into this and future exercises is compelling for several reasons.
"The U.S. has recognized that other countries intend to be hostile in the space domain against our capabilities, so we must both be in a position to defend and protect those capabilities and be able to hold our adversaries' space assets at risk," he said.
North Korea has recently sought to expand into space by launching a spy satellite, but twice failed to do so with the latest failed effort on Aug. 24, according to a state news agency. However, Pyongyang has expressed its intention to make another launch attempt in October. Chilton suggested North Korea's history of numerous failed satellite launch attempts indicates their capabilities may not currently pose a significant concern for the allies. Nevertheless, given Pyongyang's determination to persist in these efforts, the presence of the USSF is now more critical than ever.
"[North Korea] worry about potential offenses or actions against them; they seek indications of warning, just as we would want them," Chilton said. "The other reason is prestige; that serves them well internally in terms of maintaining control, but also internationally. They wouldn't be pursuing this unless there was international interest in this technology for a future market."
He also highlighted that the U.S. Space Force's efforts to participate in regional exercises is not solely a response to the threat from any one specific country but a broader commitment to maintaining global security and competitiveness.
"The other current adversary in the eastern Pacific is China. It makes sense to have the Space Force present and integrated into operational planning across the theater to support our contingency planning with [U.S. Indo-Pacific Command], USFK, and the air forces stationed around the region," Chilton said.
North Korea Reacts to Joint Drills
USFK stated these exercises demonstrate the U.S.-ROK combined defense posture, extended deterrence, and rapid deployment capability. Echoing this, South Korea's Defense Ministry noted that these drills showcase a strong united defense posture amid North Korea's attempted satellite launch. The ministry also highlighted that the B-1B deployment in the exercise marks the 10th flyover by U.S. bombers on the Korean Peninsula this year.
On the same day, the U.S. and the Japan Self-Defense Forces conducted separate joint bomber drills in Japan. The air exercise featured two B-1 Lancer Bombers alongside eight Japan Air Self-Defense Force F-2 fighter aircraft and four F-15 fighter aircraft. U.S. Forces Japan stated in a release that the U.S.-led drill demonstrates enduring deterrence options and the alliance's ability to respond swiftly to regional threats. Tokyo's defense ministry noted that the U.S.-Japan joint air drills reaffirm the readiness of the two militaries to respond to any situation in the wake of North Korea's ballistic missile launches.
Pyongyang fired two short-range ballistic missiles into the sea only hours after the separate air drills were held in South Korea and Japan, describing it as a 'tactical nuclear strike' drill. North Korea's state news media claimed its missile tests were a response to the B-1s. According to South Korean military officials, the missiles traveled more than 225 miles at a maximum altitude of 30 miles before landing in the waters between South Korea and Japan. Japanese officials have condemned the launch, calling it a "threat to peace and stability."