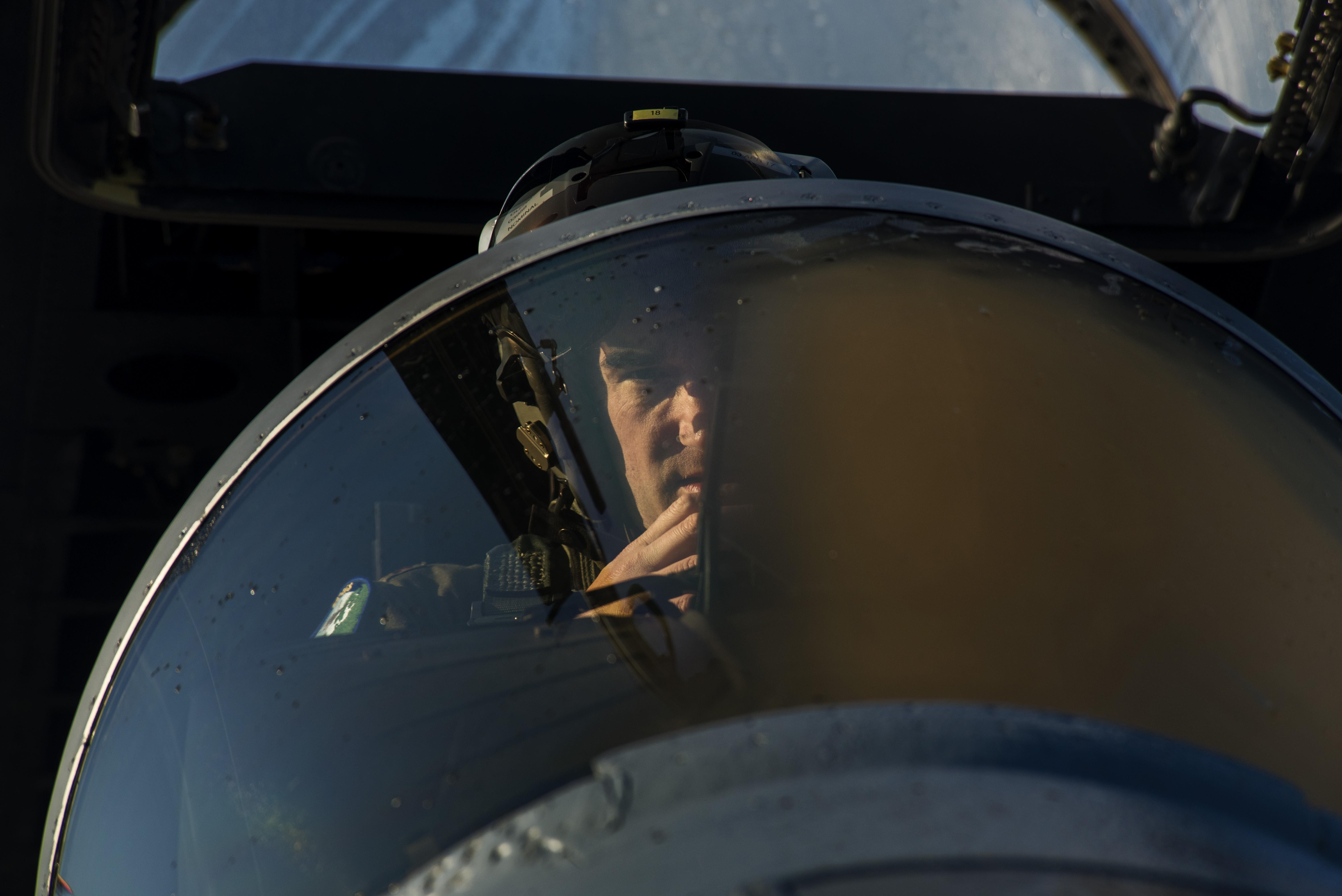 The Air Force is now short nearly 2,000 total pilots, Secretary Heather Wilson said on Thursday. Here, Maj. Joshua Higgins, a 122nd Expeditionary Fighter Squadron pilot, prepares to start an F-15C Eagle at Leeuwarden AB, Netherlands, March 28, 2017. USAF photo by SSgt. Jonathan Snyder.
The Air Force's pilot shortage is getting worse, and service efforts to stem the exodus have not yet paid off, USAF Secretary Heather Wilson reported Thursday.
In a "State of the Air Force" briefing for the press, Wilson, seated alongside Chief of Staff Gen. David Goldfein at the Pentagon, said that at the end of fiscal year 2017, the Air Force was 1,926 pilots short, across all categories. That, she said, represents nearly 10 percent of a pilot requirement of 20,000. For the previous year, the shortage was 1,500. She was not immediately able to offer a breakout as to how many of the 1,926 empty slots are in the fighter community, but it's the vast majority.
Asked why the shortfall is deepening—especially when the AIr Force has offered new, higher bonuses and relief from some additional duties—Wilson said, "We're too small for all the missions" the service is required to perform. "We are burning out our people," she said flatly, noting that she had recently met an airman making his 17th deployment.
Goldfein said the initial measures put in place to turn things around were defensive rather than offensive, trying first to retain pilots before grander measures are attempted to attract new ones.
The bonuses and other measures so far are worth every penny, he said, because "$10 billion" worth of training "walked out the door" with the pilots that have left already.
On "offense," Goldfein said, the pilot training pipeline is ramping up from 1,200 to 1,400 per year, and the service is "welcoming back" separated pilots who want to return to Active Duty.
Wilson said the problem will take time to fix. "You can't train a pilot in just a year," she said. Goldfein also noted that USAF's conundrum reflects a larger country-wide shortage.
"This is a national-level issue," he said. "We as a nation don't produce enough aviators" for the commercial as well as military fields. Wilson said fixing readiness issues will heal the pilot shortage, because she said never ending deployments are grinding on families and they are deciding "we can't do this anymore."