Air dominance is the goal of every pilot. Evolving allied fighter jets and trainer aircraft with flexible, modular systems improves the ability to stay ahead of emergent threats at the speed of relevance. Our warfighters can't wait for typical and infrequent aircraft upgrade cycles based on evolving adversarial capability and scale. Mosarc™ from Collins Aerospace offers an open, scalable and tailorable approach to aircraft upgrades that empowers pilots to achieve air dominance in the next-generation battlespace.
Collins' Mosarc is designed to field technology faster and allow for third-party integration, including networks, computing, software and displays. For years, Collins has been a leader in delivering advanced display capability. The next generation focuses on enabling pilots to execute increasingly complex mission tasks by minimizing cognitive overload and improving decision-making in the cockpit. Mosarc display technology rapidly depicts new sensor and threat information, positioning pilots with tactical advantage.
Collins' advanced display offerings that meet the operational demands of future fighter and trainer aircraft are the 8×20" Mosarc Large Area Display (LAD) and the 5×9" Mosarc Adaptive Flight Display (AFD). Both the Collins LAD and AFD are derived from a proven family of commercial off-the-shelf, rugged, lightweight and resistive touchscreen liquid crystal displays with multi-touch gesture support designed to adhere to Modular Open Systems Approach (MOSA) standards. They enable rapid and intelligent sensor and formatting updates, plus tailoring required for operators to remain mission ready as the battle demands.
Mosarc Large Area Display (LAD)
Collins developed the Mosarc LAD for MOSA compliance. Common integration interfaces enable seamless integration of evolving platform sensors to sustain platform flexibility and relevance well into the future. The Mosarc LAD is flexible in terms of user interface, offering improved multi-touch accuracy both with and without the use of flight gloves or night vision goggles. The LAD comes in both bezel and non-bezel options to accommodate pilot and fleet preference. In addition, the full color monolithic LAD can be adapted to three individual 6×8" workstations, optimizing customization and maximizing the pilot's primary workspace.
Beyond being open and flexible to the platform, mission and operator flight preferences, the Mosarc LAD provides superior reliability and safety to the aircraft operator boasting full electronic redundancy and a high mean-time-between failure (>15,000 hours). This reliability enhancement over previous generations of displays also helps reduce lifecycle costs and sparing needs, making it an ideal display option for both next-generation fighter and trainer operations.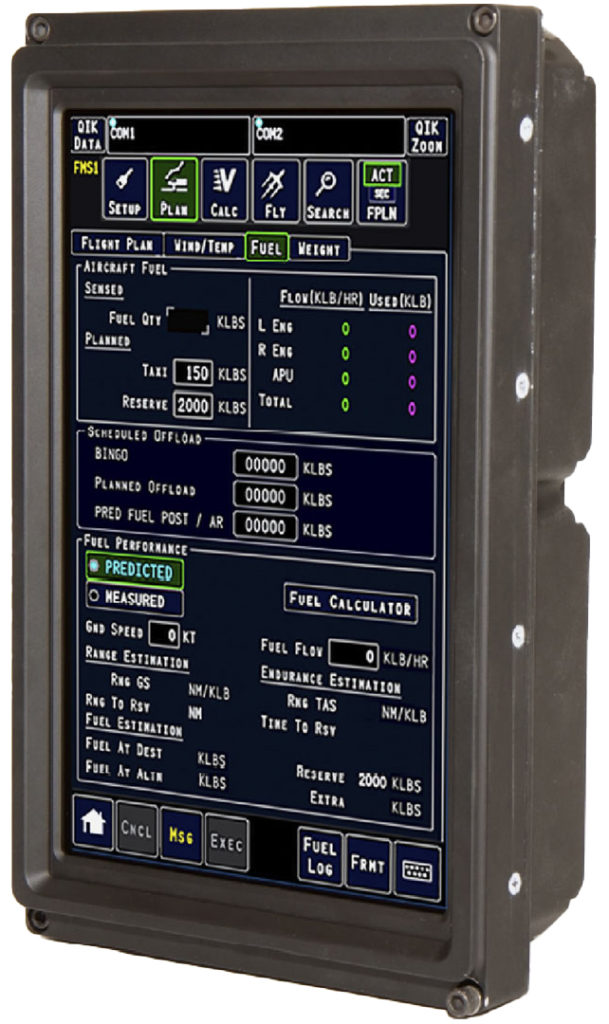 Mosarc Adaptive Flight Display (AFD)
The Mosarc AFD from Collins is a smart display with local processing built upon a similar MOSA-compliant design as the LAD. The AFD implements the critical isolation between fused display elements, a key to rapid mission capability deployment. Specifically, the AFD enables graphics to be drawn from local display software, as well as remote equipment, to ensure information shown remains flexible, relevant and interchangeable as needed. The Mosarc AFD also removes the need for dedicated control panels and can show customized pages for typical fighter and trainer missions, such as crew alerting and monitoring, various mission pages (i.e. weapons & datalinks), navigation charts, flight management, real-time training metrics and advanced autonomy controls.
The Mosarc AFD also remains flexible in terms of retrofit integration requirements providing various mounting options for legacy panels and disparate avionics architectures. Night-vision compatible, the AFD provides advanced human machine interfaces to the platform allowing the operator to move information from one display to another, like a LAD for example, in both day and night operations. This opens access to mission or flight critical information as needed. Similar to the Mosarc LAD, the AFD is also reliable, rugged and designed to minimize sparing and lifecycle costs for both fighter and trainer fleet owners.
Advanced Displays for Next-Generation Fighter and Trainer Aircraft
To equip pilots of sixth-generation fighters and trainer aircraft to achieve air dominance, the future battlespace demands reliable, flexible, modular open systems like Mosarc advanced displays. Increasing the pace of innovation and technology integration for fighter and trainer aircraft gives pilots tactical advantage over emerging threats. But, most importantly, it shows dedication to mission success for the men and women who serve.
Visit collinsaerospace.com/6thgenfighter to learn more about Mosarc solutions.