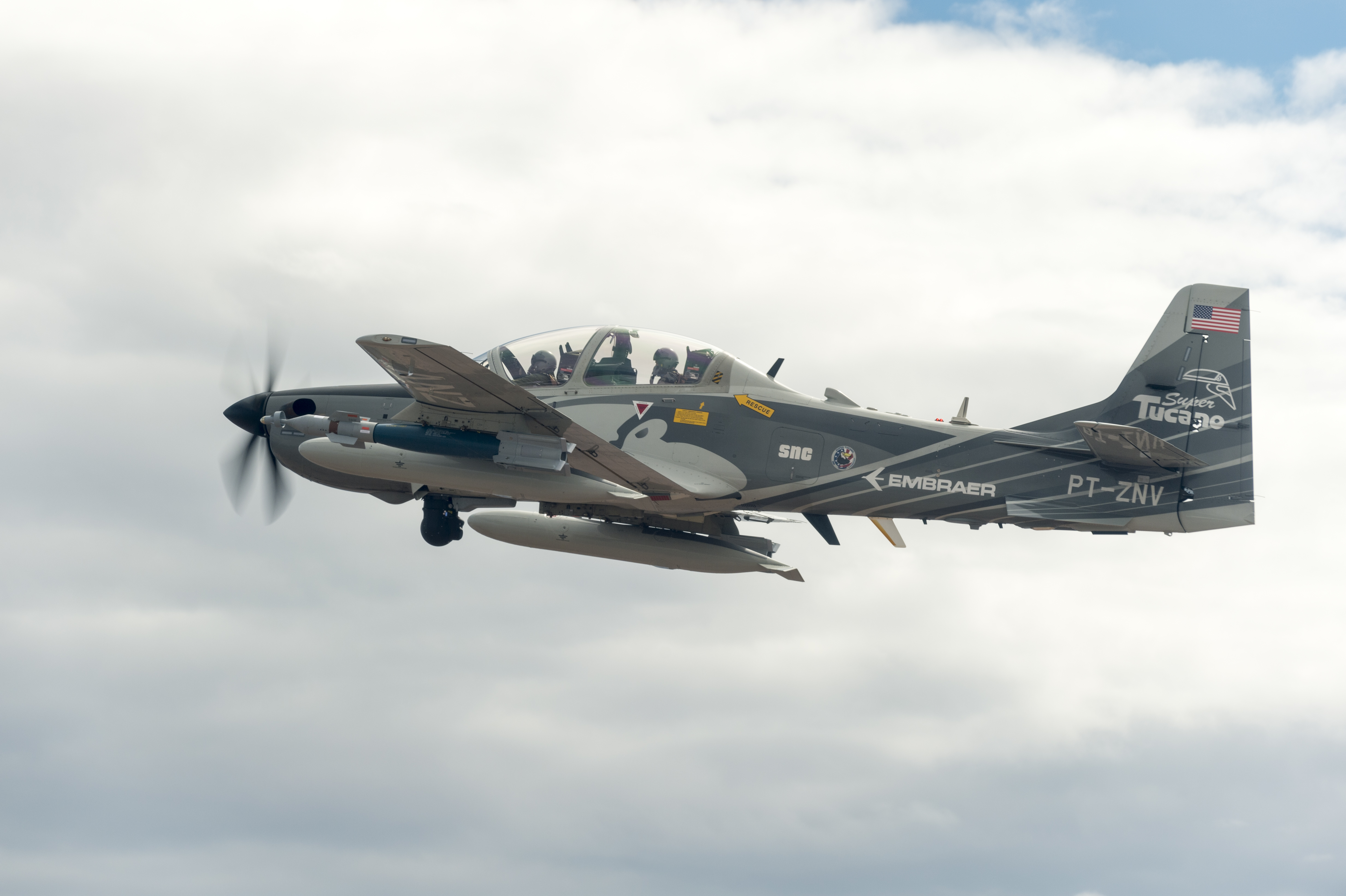 An A-29 Super Tucano, like the one shown here flying over the White Sands Missile Range, crashed on Friday outside Holloman AFB, N.M., while participating in USAF's Light Attack Experiment. Air Force Photo by Ethan D. Wagner.
The Air Force has "paused" the second phase of its Light Attack Experiment at Holloman AFB, N.M., after an A-29 Super Tucano crashed on Friday killing one of the pilots. The second pilot "suffered minor injuries and was airlifted to a local hospital," according to a release.
Navy Lt. Christopher Carey Short, from Canandaigua, N.Y., was killed in the crash.
"There's no way to describe the shock of this loss and the sadness we feel for his family," said Col. Houston Cantwell, commander of the 49th Wing at Holloman. "He did pioneering work in aviation that will help shape American air power for years to come. We're thankful to have known him and grateful for his devotion to duty."
Emergency personnel from the White Sands Missile Range Directorate of Emergency Services responded to the crash, which is under investigation. A cause has not yet been announced.
The Sierra Nevada/Embraer Super Tucano is one of two aircraft selected to participate in the second phase of the Light Attack Experiment, which began last month and was slated to last three months. The Textron Aviation AT-6B Wolverine also is participating. The Air Force is trying to determine which of the two aircraft are best suited for a future light attack role both for the USAF and partner nations.