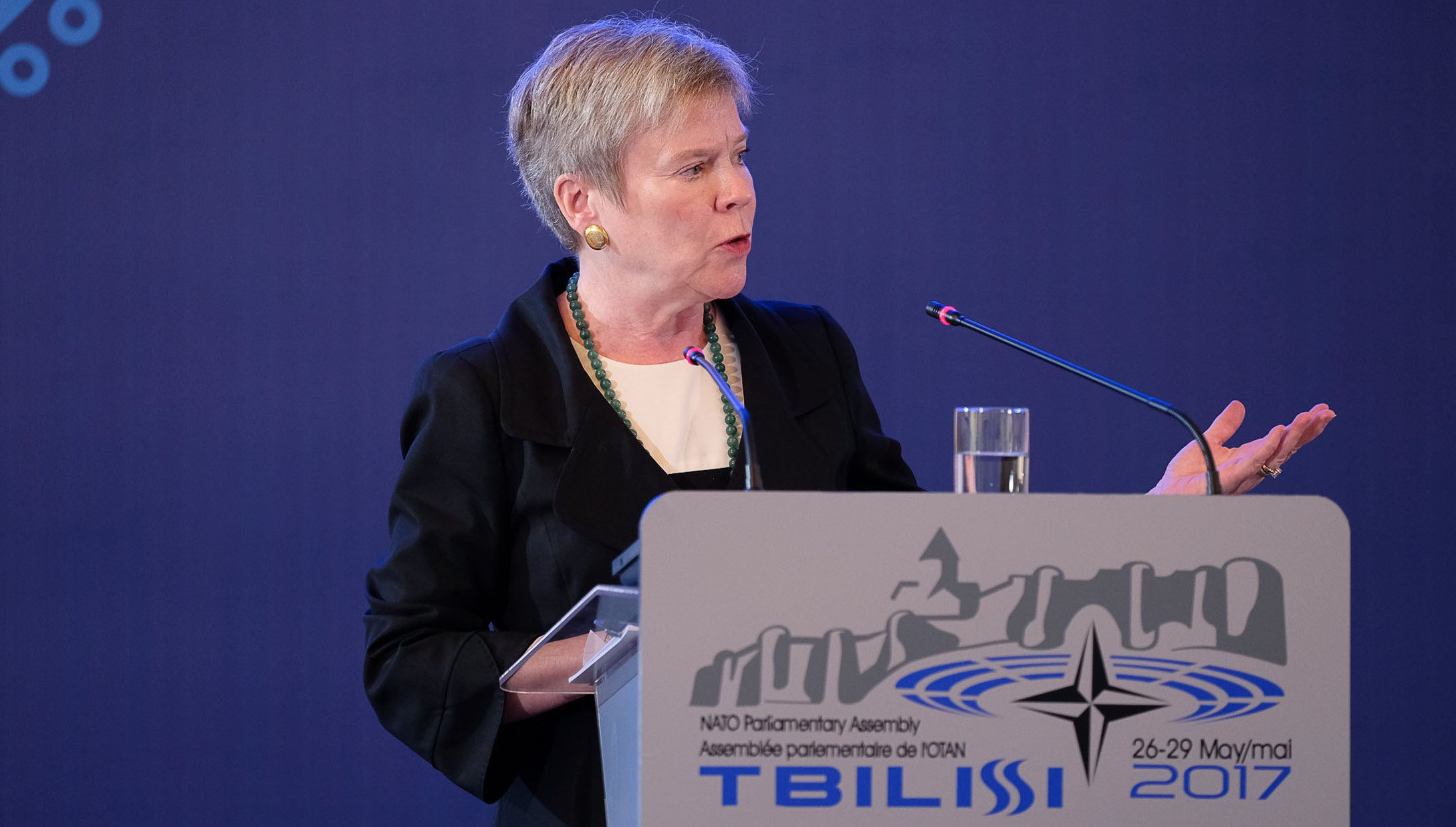 NATO's Deputy Secretary General Rose Gottemoeller addresses the NATO Parliamentary Assembly in Tbilisi, Georgia, on May 29, 2017. NATO photo.
NATO's decision to join? the counter ISIS coalition means its members will increase their presence in the fight, but not necessarily engage in combat, the organization's deputy secretary general said this week.
NATO last week in Brussels voted to join the coalition fighting ISIS, but "this doesn't mean it will become a NATO mission or that NATO forces will engage in operations in combat," Rose Gottemoeller said May 30 at NATO's Parliamentary Assembly session. "Instead it will help as to coordinate better with coalition members and it is a strong symbol of our commitment to the fight against terrorism."
NATO's membership means it can take a "more active role in political discussions" and coordinate on training. NATO has about 13,000 allied and partner troops in Afghanistan, in addition to deploying its E-3 AWACS to the anti ISIS fight in Iraq and Syria.
"But as the world's premier security alliance we know we have untapped potential to do more … NATO leaders agreed at that meeting to do more," Gottemoeller said. "In Afghanistan, our mission will continue and with greater numbers. We will also increase our support for the anti-ISIL coalition. NATO has now become as an institution a full member of the coalition."