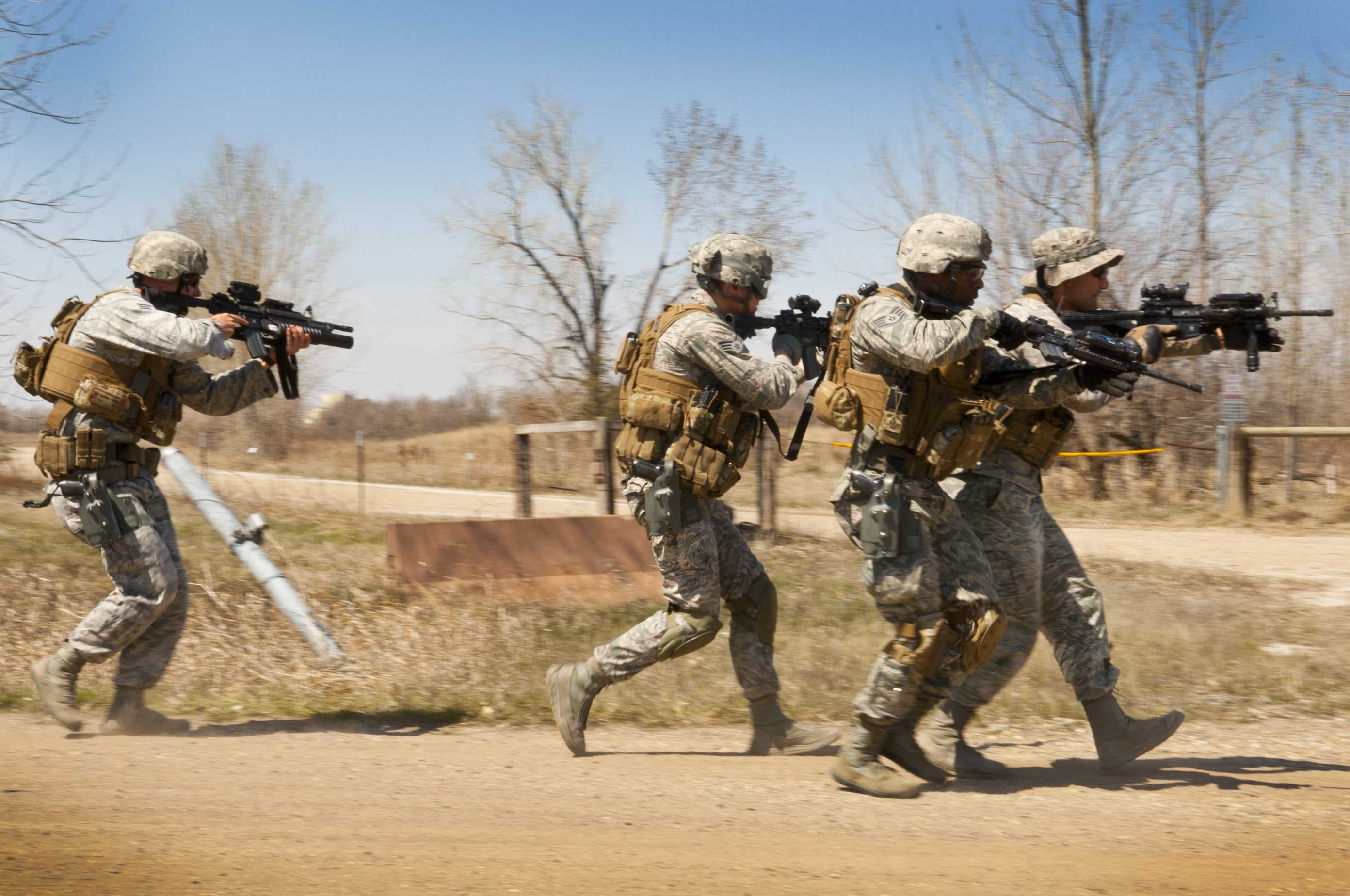 Tactical response force members from the 91st Security Support Squadron respond to opposing forces during a recapture, recovery exercise at Minot AFB, N.D., May 15, 2014. Air Force photo by SrA. Brittany Y. Auld.
Security forces at the Air Force's missile squadrons recently changed their operational structure, the latest in a series of steps to improve the service's nuclear capability.
On Oct. 6, 20th Air Force fully implemented the Missile Security Operating Concept, which created a new security forces squadron at the three missile bases and moved leadership down from the group commander to the squadron commander. The concept was first put in place at Minot AFB, N.D., in 2016 as an evaluation before it moved to F.E. Warren AFB, Wyo., and Malmstrom AFB, Mont.
"Squadrons now have the ability to take total ownership of their daily mission, and defenders are better equipped with the tools necessary to be a truly lethal [intercontinental ballistic missile] force," 20th Air Force Commander Maj. Gen. Anthony Cotton said in a Global Strike Command release.
The new concept adds a security forces squadron to each base, meaning the installations now have three squadrons each. This now allows one squadron to be posted in the missile fields, while another is in training, and the last is to be able to take time off, according to the command. Moving the command level down also means squadron sizes are more "manageable" for daily shifts, Col. Jason Beers, commander of the 91st Security Forces Group at Minot, said in the release.
By changing the structure and rotation of squadrons in the missile fields, the 91st SFG tracked an average of 32,000 fewer miles traveled, which in turn reduced wear on vehicles, Beers said. The changes will also help security forces airmen have a more predictable work schedule, with the goal of improving their work-life balance.
The Air Force has been working to improve its nuclear career field since it implemented a Force Improvement Program in 2014. The program, which included input from all levels of the community, included more funding for equipment, changes to evaluations, and other updates to address morale issues across the force.