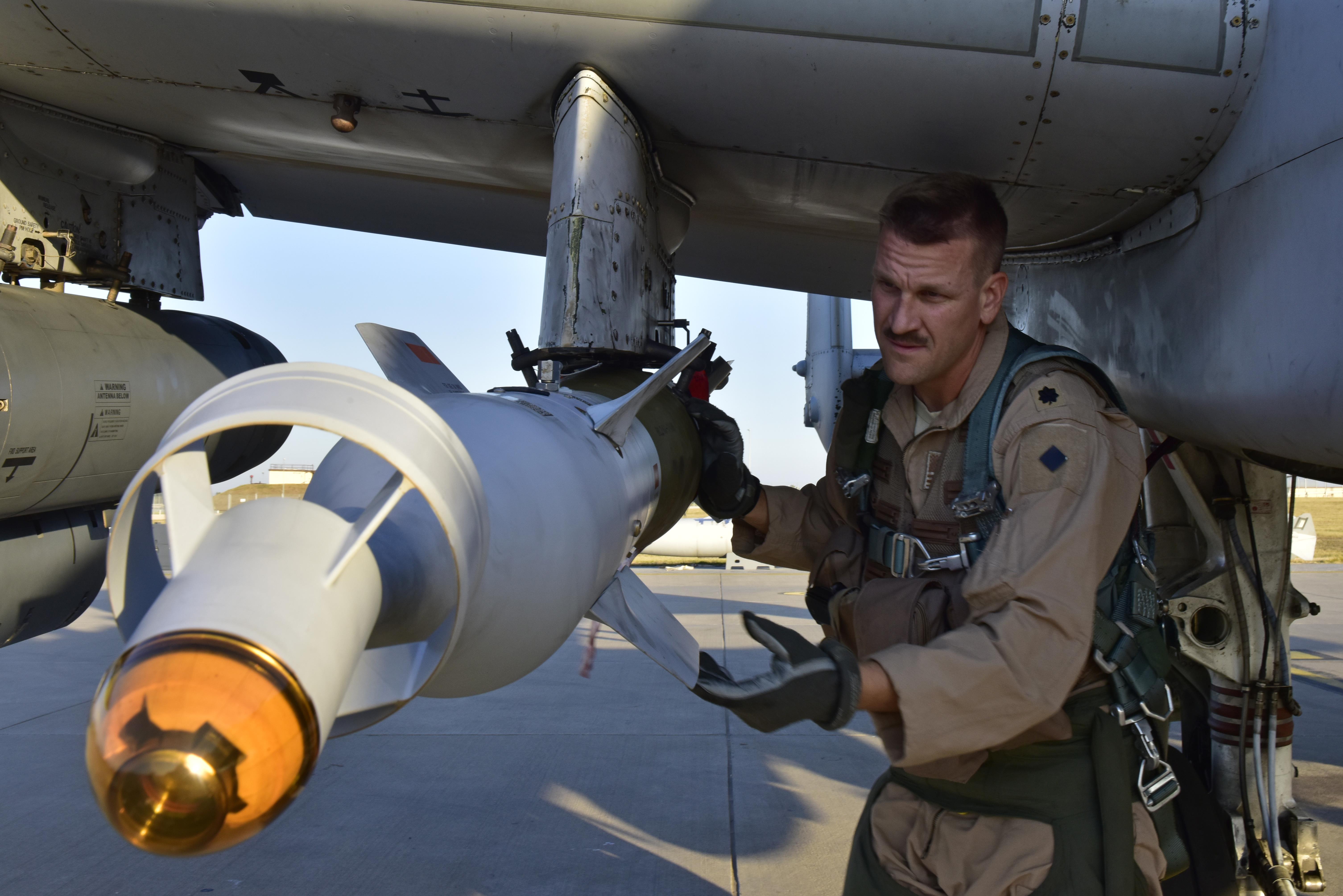 Lt. Col. Ben Rudolphi, 407th Expeditionary Operation Support Squadron commander, conducts a preflight munitions check on an A-10 Thunderbolt II July 11, 2017, at Incirlik AB, Turkey. Air Force photo by SrA. Ramon A. Adelan.
The military's reliance on airpower in the ISIS fight has been effective in enabling ground forces to retake territory, but it has long-term impacts on the Air Force's availability of weapons and the availability of intelligence, surveillance, and reconnaissance assets, according to a new Government Accountability Office report.
Between August 2014 and January 2017, US and coalition aircraft have conducted about 17,000 airstrikes in Iraq and Syria, along with allocating "significant ISR resources," the GAO said.
"While effective, according to DOD documentation, current expenditure rates of certain precision munitions exceed the long-term ability of the Air Force to support the current planned effort without decreasing worldwide stocks," the GAO report states. (See also: Empty Racks from the December 2016 issue of Air Force Magazine.)
Additionally, ISR platforms that have full-motion video capability are "fundamental to almost all partner force battlefield maneuvers, adversary detection, terrorist pattern-of-life development, and force protection operations," according to the report. But use of the aircraft in this way has limited ISR availability for other operations, "such as long-term development in remote areas."
The full GAO report was prepared to give Congress key topics for oversight of the ongoing operation against ISIS. The report largely focused on the process to train Iraqi and vetted Syrian forces.
While Iraqi forces have had success against ISIS, including recently retaking Mosul, they have faced issues with manning. As of July 2016, the US-led coalition had trained and equipped fewer Iraqi security forces than planned because of desertions and difficulties in recruiting and retaining soldiers. As a result, the Iraqi Army's manning is about 60 percent of what the Defense Department had planned. However, about 50 percent of those trained brigades had improved their capability to conduct operations.
In Syria, the coalition has had issues properly vetting moderate Syrian opposition groups fighting ISIS. The GAO report states the Pentagon is developing steps to address the risks involved in the vetting process.