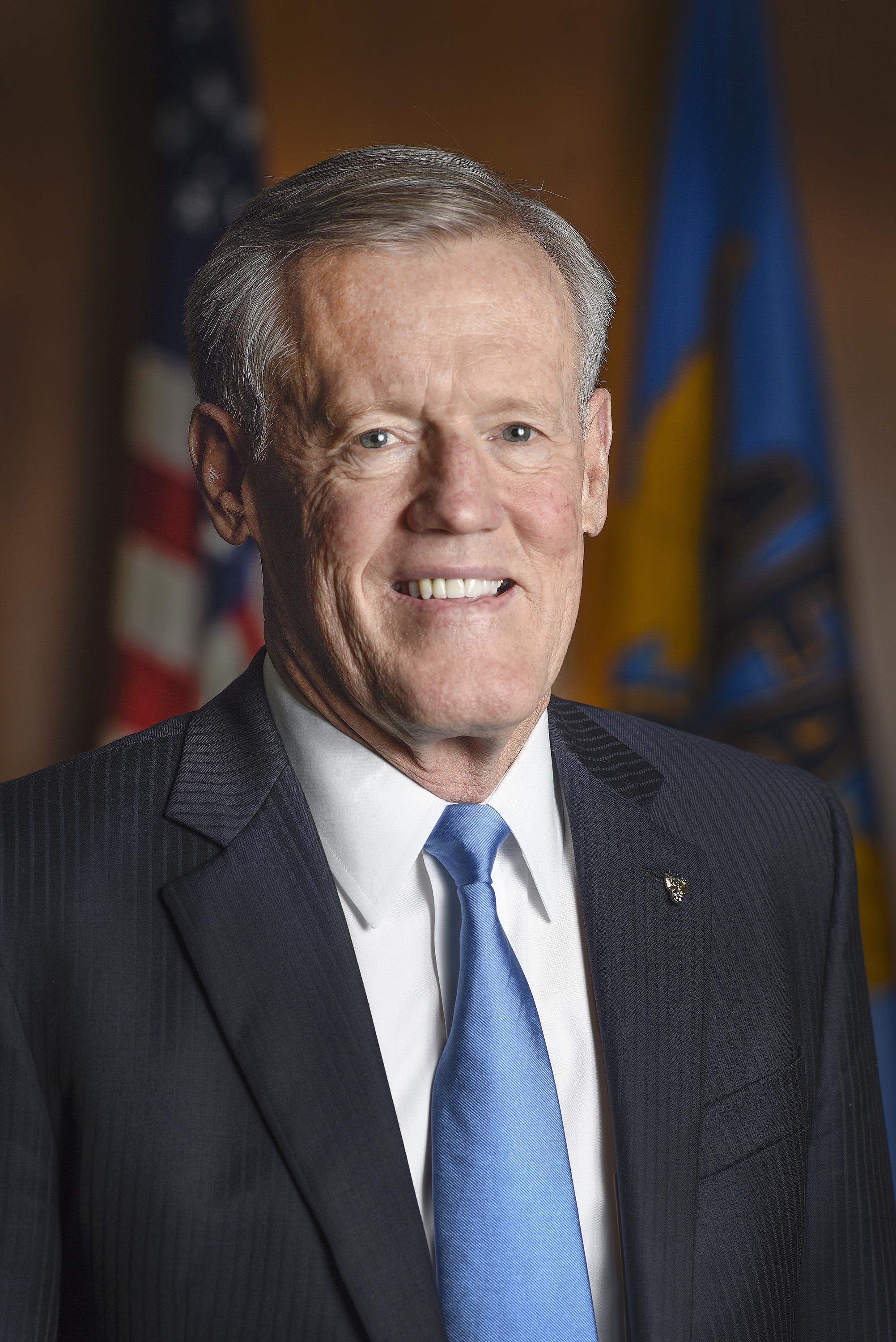 Air Force Association President Lt. Gen. (Ret.) Bruce "Orville" Wright. Photo by Mike Tsukamoto/staff
JOIN THE FIGHT
It is the honor of a lifetime to follow Gen. Larry Spencer as your new AFA President. General Spencer has done a tremendous job leading our Air Force Association over the past three-and-a-half years. So also has our board, and its chairman, former Air Force Secretary Whit Peters.
Our world today is flush with opportunity, but our nation and our Air Force face real and serious threats. The United States is in a fierce competition of ideas and preeminence on the world stage. Multiple world leaders are openly and aggressively seeking to replace American leadership that encourages freedom for all with extreme agendas that hinge on oppressive economic, technological, and military dominance.
At this year's Air Warfare Symposium, we heard repeatedly from Air Force leadership about the real threats posed by China and Russia, the ongoing turmoil caused by regimes in Iran and North Korea, and the constant danger of violent extremism around the globe. The worldwide challenges to our nation are daunting, and it will take the courage of all of us to prevail against them.
In the United States of America, there is always hope, and our newest generation of leaders is inspiring. I recently participated in the NationaI Character and Leadership Symposium held annually at our US Air Force Academy. Our leaders of the future are men and women of character with a work ethic founded on freedom and opportunity. They believe in our nation and our values. They will not fail, and we will be with them.
The Air Force has been at war for more than two decades and remains engaged in demanding combat operations. Today, as global threats increase, the Air Force is too small and its weapons are too old to meet all that is required of it. Air Force leadership is out there making that case, and our airmen are risking their lives every hour. They need our support and they should never be alone.
The mission of our US Air Force is to fly, fight, and win in air, space, and cyberspace. Our nation, our airmen and their families, our veterans, younger current and future leaders, and our wounded need their Air Force Association as much or more than any time in our history. Please join the fight.
Lt. Gen. (Ret.) Bruce "Orville" WrightPresidentAir Force Association
SHARP-EYED READERS
The March issue's "Namesakes" (p. 64) identifies an aerial photo of Bolling Field in 1924, and shows several aircraft that look suspiciously like two C-47's, six B-17's, and maybe a B-25. In 1924? Must have been very early models.
Maj. Paul Rodriguez, USAF (Ret.)
Kansas City, Mo.
On p. 41 of your March issue, it is stated that the motto of the 65th SOS (Scientia Fortuna Iuvat) translates to "fortune favors the bold." However, Scientia means "knowledge" in Latin. Rather, audaces would be the correct word for "bold" or "brave." So, I'm thinking the motto translates more like "fortune favors the knowing." And, as a professor, I do like that translation better.
Lt. Col. Joe Bassi, USAF (Ret.)El Paso, Texas
WRITE TO US
Do you have a comment about a current article in the magazine? Write to "Letters," Air Force Mag­a­­­­­zine, 1501 Lee Highway, Arlington, VA 22209-1198 or email us at letters@afa.org. Letters should be concise and timely. We cannot acknowledge receipt of letters. We reserve the right to condense letters.
Letters without name and city/base and state are not acceptable. Photographs can­­not be used or returned.
—­­­­The Editors