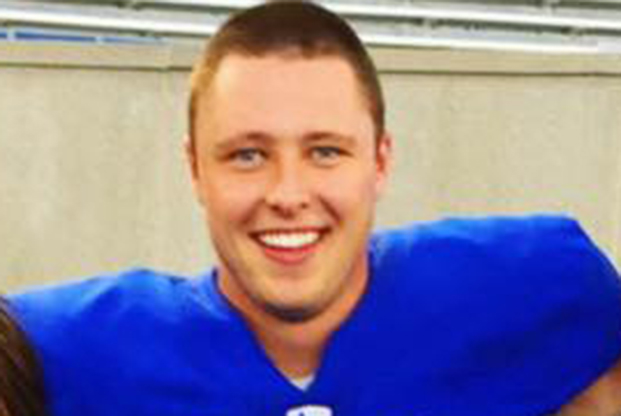 2nd Lt. Parker Hammond. Photo: Courtesy
Every US Air Force Academy cadet over comes obstacles to earn their bars. But 2nd Lt. Parker Hammond's journey became especially challenging after a testicular cancer diagnosis during his junior year put his future as an officer in jeopardy. After entering remission in September 2018 and getting the waivers needed to commission in January, Hammond became an officer in May.
Capt. Matthew Powell. Photo: SrA. Cassidy Woody
When Capt. Matthew Powell had a chance to repay his mentor, he never wavered. Retired Lt. Col. George "Buckshot" McKinney Jr.'s dying wish was to have his remains flown in an F-35A fighter over Eglin AFB, Fla., where he had been stationed several times. An F-4 pilot who flew in Vietnam, McKinney mentored Powell before he even joined the Air Force. After his death, Powell took his ashes skyward. "He helped me so much over the years, and it was an honor to fly him one last time."

Maj. Bradley DeWees. Photo: USAF
Maj. Bradley DeWees completed a Harvard Ph.D. in three years as part of an Air Force fellowship. The USAFA alum rose to the occasion in part by coordinating with security so he could start his studies before school buildings formally opened to students each day, according to the university. He will serve as the assistant director of operations at Fort Carson in Colorado, working with the Army and USAF to support ground commanders.
SSgt. Michaerl Ginikos. Photo: ANG
SSgt. Michael Ginikos has been recognized as the 2018 Air National Guard Firefighter of the Year. Ginikos, who holds down a full-time job and volunteers with Habitat for Humanity when he's not battling blazes, credited his Guard experience with inspiring his current effort to join the Columbus Fire Department. "I'm not just a firefighter these two days a month," he said. "They want to see me giving back to the community on a daily basis, and that's what I try to do."

Maj. Andrea Matesick. Photo: TSgt. Christopher Gross
Maj. Andrea Matesick thought joining USAF meant shedding her dream of becoming a professional equestrian, but the F-15E weapons system officer and instructor at Columbus AFB, Ohio, now splits her time between Strike Eagles and horse competitions nationwide as a member of the Air Force Sport program's equestrian division. "If you're competing in a … sport … at a certain level, the Air Force will let you go compete for them," she said.

Brig. Gen. Michele Edmondson. Photo: USAF
Brig. Gen. Michele Edmondson became USAFA's 29th commandant of cadets on May 31. Academy Superintendent Lt. Gen. Jay Silveria said her experience—which includes directing space policy for the National Security Council, three master's degrees, and an undergraduate degree in aerospace engineering—made her the best candidate for the job. "My challenge to you is to elevate the performance of the cadet wing to even greater heights," Silveria said.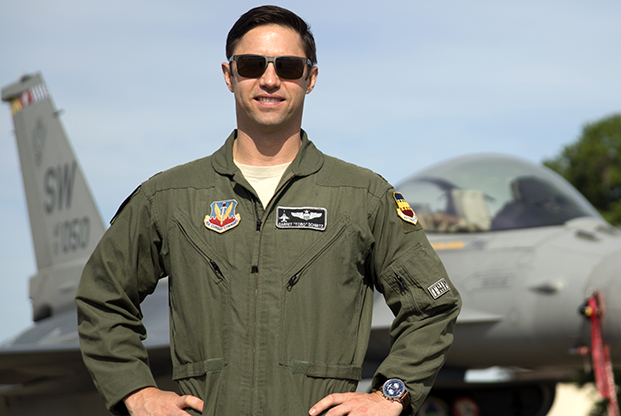 Maj. Garret "Toro" Schmitz. Photo: SrA. Kathryn Reaves
Maj. Garret "Toro" Schmitz was certified as the F-16 Viper Demo Team's newest commander and pilot on May 16. Schmitz has more than 2,500 flight hours, 55 combat missions supporting Operation Inherent Resolve, and more than a decade of service under his belt. His training included more than "20 practice missions and 45 hours of study, which prepared him for four certifications" at the 20th OG, 20th FW, 9th Air Force, and ACC levels."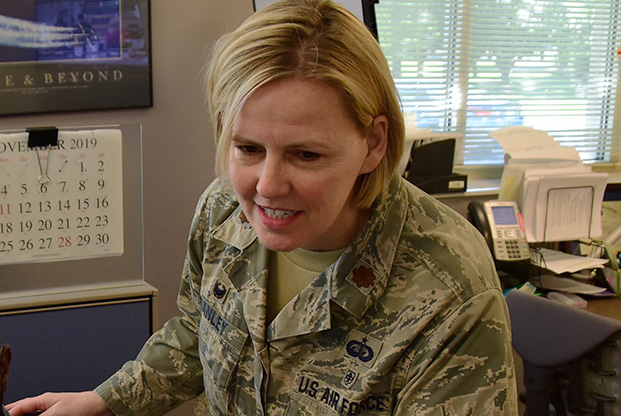 Maj. Melissa Danley. Photo: SSgt. Anthony Agosti/ANG
118th Force Support Squadron Commander Maj. Melissa Danley, the first Active Duty USAF officer to lead an ANG squadron, received ANG's 2018 Lt. Gen. Norm Lezy Award, which recognizes "commanders in the personnel career field making outstanding contributions through their leadership and ingenuity," according to an 118th Wing release. Danley gave credit for the award to her team. "We say that leaders never win awards based on what they do, they win awards based on what their folks do."
SrA. John Boudreaux. Photo: TSgt. Michael Farrar
815th Airlift Squadron loadmaster SrA. John Boudreaux nearly lost his flight status due to a car crash that fractured three of his vertebrae. But after foregoing pain medications, going under the knife for surgery, completing physical therapy, and a lot of paperwork, his waiver was approved, and he's back in the air. "If I wouldn't have been fighting to come back to fly," Boudreaux said, "I don't think I would have healed as well because I wouldn't have had something to drive me."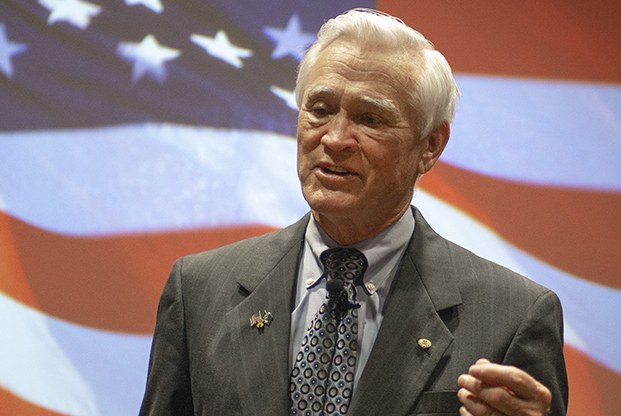 Lt. Col. Barry Bridger­. Photo: L. Cunningham/USAF
"None know better than the combat veteran that the cost of freedom is high," retired Lt. Col. Barry Bridger­ who spent 2,232 days in the "Hanoi Hilton" during the Vietnam War told Offutt airmen during a briefing. "What I am most inspired about is his message that the ideas of the American spirit exist throughout generations and that this young generation has that same DNA" said then-55th Wing Commander Col. Michael Manion, who said the current generation of airmen possesses "that same core, that same spirit of resiliency, innovation."