Photo: Courtesy
89th Airlift Squadron flight commander, C-17 instructor pilot, and Ohio State University alumnus Maj. Andrew Pierce earned a spot in his alma mater's Athletics Hall of Fame for men's track and field. Pierce took gold at the World University Games in China in 2001 and became an Adidas-sponsored competitive runner after graduating. He stopped competing in 2003 and was commissioned into USAF in 2005. "The way I was raised … you work hard at it and do your best, but stay humble," Pierce said.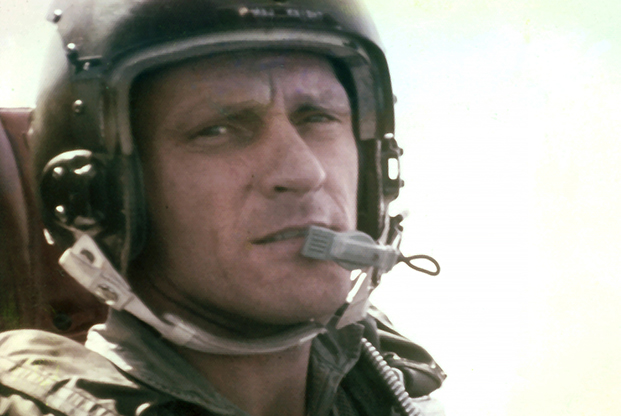 Photo: DPAA
Five decades after Col. Roy A. Knight Jr. was killed in action during the Vietnam War, his remains returned home to Texas Aug. 8 in a Southwest Airlines jet flown by his son Bryan. Knight ejected from his damaged aircraft, but his parachute was never spotted, and a search failed to find him. He was promoted to his last rank while MIA, and he was deemed KIA in 1974. Knight's casket was met by a military guard, and the airline shared his story with passengers over the public address system at Dallas Love Field Airport.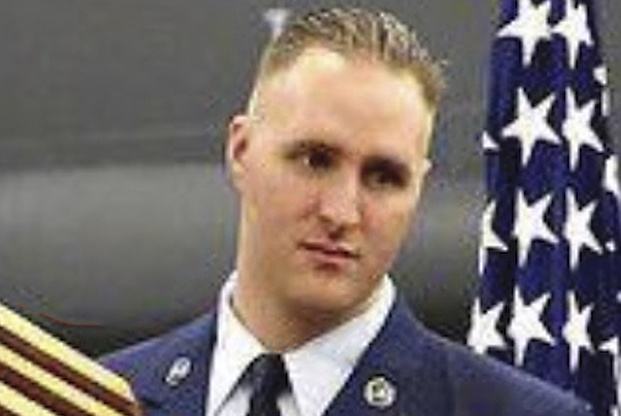 Photo: Barksdale AFB
Barksdale Air Force Base's Weapons Load Training Facility has been renamed in honor of TSgt. Joshua L. Kidd, a former loading standardization crew chief who passed away last September. The Aug. 16 dedication ceremony was attended by Kidd's wife, Alyssa, son, Beckham, plus former colleagues, friends and other loved ones. "To see his name on the side of this building … that's amazing," said 2nd Maintenance Group commander Col. Michael Colvard.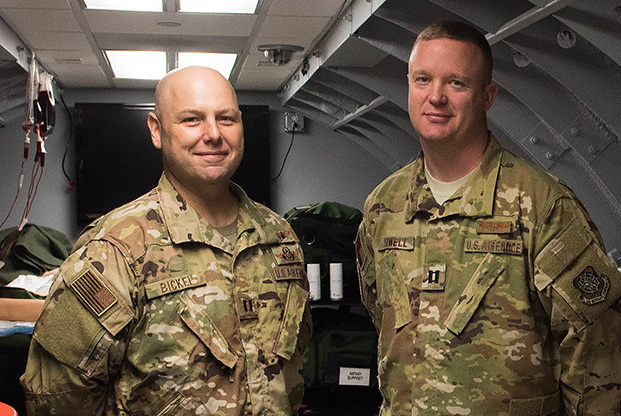 Photo: SrA. Tara Stetler
Six 375th Aeromedical Evacuation Squadron medics from Scott AFB, Ill., helped Southwest Airlines avert an emergency landing in June. They were en route to a training mission at Travis AFB, Calif., when one medic noticed a passenger in distress. Capt. James Bickel realized it was an allergic reaction, and he and Capt. James Howell led the team in stabilizing the man and coordinating with the pilot and an off-site flight surgeon. "There's no way we would sit idly by and say, 'Oh, not for me today,'" Bickel said.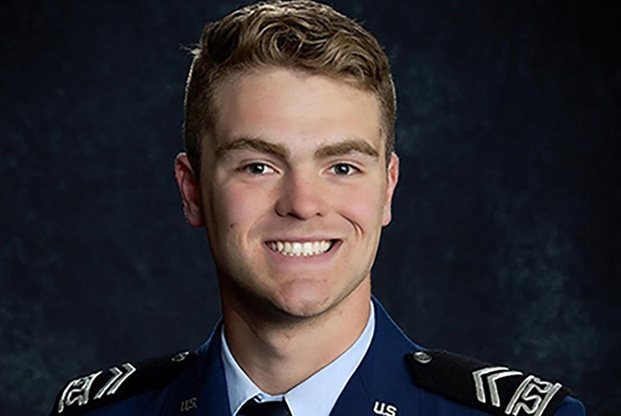 Photo: USAFA
USAF acquisitions officer and former Air Force Falcons long snapper 2nd Lt. Austin Cutting signed a four-year NFL contract with the Minnesota Vikings in late July. Cutting is making good on his service commitment by helping USAF recruit while attending training camp. "I'm grateful to be able to do both—fulfill my commitment and potentially make the team as well," Cutting said. "I'm not going to say anything was given, but the Academy has helped me a lot."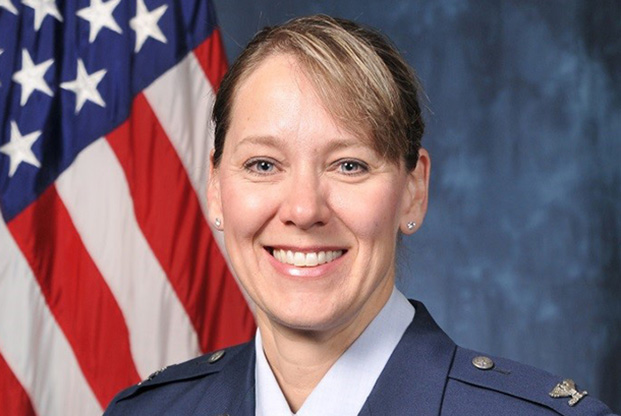 Photo: USAF
Retired Col. Jennifer A. Block left the Air Force in April and was named the US Air Force Academy's executive director of athletics Aug. 12. Block, a USAFA alum and former Falcons' women's volleyball team MVP, said, "I'm a huge believer in the benefits and leadership lessons [college athletics] provide." Block previously served as reserve adviser to USAFA Superintendent Lt. Gen. Jay B. Silveria. "We are proud to have her on our team," said Silveria.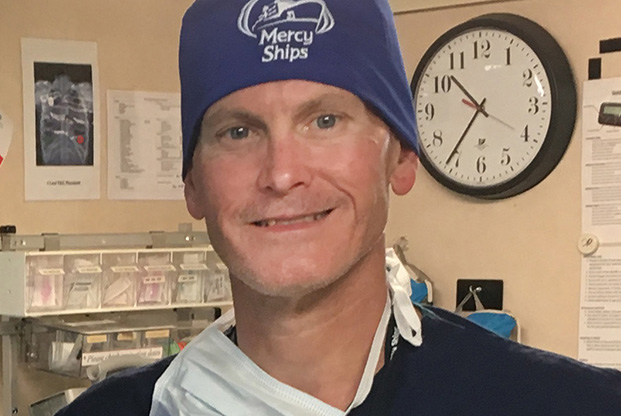 Photo: Courtesy
Lt. Col. Glenn Mandeville, an ANG doctor with the 181st Intelligence Wing Medical Group, spent two weeks working as a pro bono surgeon aboard a hospital ship based in the West African nation of Guinea-Bissau as a volunteer with Mercy Ships. Mandeville and approximately 400 colleagues from more than 40 nations cared for "about 50-70 patients at a time," he said. "Their [medical] problems are more advanced than what we would see here and can be debilitating," he said.
Photo: USAF
The Society of Asian Scientists and Engineers will bestow a professional achievement award upon Vikas Varshney, a researcher in the Air Force Research Laboratory's Materials and Manufacturing Directorate, for his work with "multi-scale modeling, nanocomposites, and carbon nanostructure," AFRL said. Varshney's current efforts combine machine learning and materials science for use in aerospace engineering applications. "I am thrilled to do great research for the Air Force," said Varshney.
Photo: SrA. Tristan Biese
633rd Civil Engineer Squadron base manager Dan Porter met Carissa Agnese, a senior biologist with the Army Corps of Engineers, during a standard site survey at JB Langley-Eustis, Va. When their initial conversation turned to her kidney dialysis—just about an hour after meeting—Porter offered Agnese a kidney. Porter wasn't a match, but the two discovered a kidney exchange program that led her to a compatible kidney and him to an alternate recipient.
A1C Leala Marquez
Wax, a military working dog with the 56th Security Forces Squadron at Luke AFB, Ariz., retired on Aug. 9. Over the course of his nine-year career, he deployed to Afghanistan, supported 11 US Secret Service missions (which included protecting Presidents Donald J. Trump and Barack H. Obama), performed 23,000 explosive detection searches at Luke, and saved lives by finding more than 800 pounds of explosive-making materials within a vehicle before tragedy had a chance to strike.