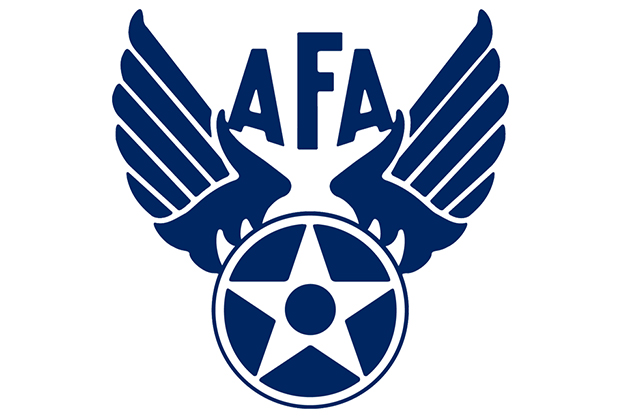 "Provide for the common defense"—these five words from the Preamble to the Constitution highlight the priority our nation places on defending its security and citizens. In today's global environment of armed conflict, terror, intimidation and instability, aerospace power has emerged as the most frequently used military capability to meet the dynamic and deadly threats arrayed against the United States. The Air Force possesses the unique capability to bring all aspects of aerospace power to bear by deterring and, if necessary, defeating potential adversaries.
Since its founding, our Air Force has been called to action for the Berlin Airlift and the Korean and Vietnam Wars. It stood its ground in the Cold War against the massive forces of the Soviet Union. It responded to the brutality of Saddam Hussein in dramatic fashion during Desert Storm, the world's most successful air campaign. It responded again in Bosnia and Kosovo to end genocide and war crimes. All this time, the Air Force performed missions around the globe but at the same time remained deployed in the Middle East. After the devastating attacks of September 11, 2001, our Air Force not only patrolled the skies of the United States, but increased its presence in the Middle East. Meanwhile, it led the charge around the globe in combating terror, including the defeat of Saddam Hussein and the world's fourth largest army in 2003. However, as worldwide missions increased, the size of the Air Force declined by 30 percent in personnel and 37 percent in aircraft.
Forged against this backdrop of deterrence, readiness, and engagement, the Air Force has been in continuous combat operations for 27 years with a steadily smaller force, which has taken a severe toll on both weapon systems and, most importantly, Airmen and their families. Despite being a much-needed first-responder around the globe, it now operates the smallest, oldest and least ready force in its history. The Air Force is dangerously short of pilots, maintainers, space operators, cyber specialists and personnel in other critical specialties. Only 50 percent of its units are deemed "ready" for assigned missions. Some aircraft in its vital tanker, bomber, and ISR (Intelligence, Surveillance, and Reconnaissance) fleets are over 50 years old and will continue in service for decades more. It operates fighter aircraft over 30 years old. While technological advances and modernization have helped these aging weapon systems to keep pace, our adversaries are rapidly closing the gap, risking our current air and space superiority.
The reality is that our Air Force is too small for the missions that our nation requires. It is forced to operate with budgets that are too constrained for its force structure and too uncertain to allow modernization at the pace required. The Budget Control Act of 2011 and sequestration have placed our Air Force in a perilous position. These budget caps have forced the Air Force to make trade-offs between readiness and modernization when both are critically required. Our national security strategy depends on our Air Force to respond globally, rapidly and, when necessary, with dominant lethal force. The resources provided by Congress to enable this required capability are not sufficient. As a result, American security is at risk while global instability dangerously increases.
The Air Force Association's mission is to promote a dominant United States Air Force and a strong national defense, and to honor Airmen and our Air Force Heritage.
Therefore, the Air Force Association supports the following actions:
1. REBUILD COMBAT READINESS IN AIR, SPACE AND CYBERSPACE
a. Complete budgets by the beginning of the Fiscal Year (FY). The Air Force needs stable and predictable funding—at adequate funding levels. Continuing Resolutions (CRs) degrade readiness. A consistent yearly budget allows the Air Force to make long-term plans and effectively manage its programs.
b. End the Budget Control Act's (BCA's) debilitating restrictions which continue to erode readiness each year.
c. Grow the Total Force to 70 fighter squadrons—Tomorrow's threats require that the Air Force grow in order to carry out all of its assigned missions.
d. Divest aging air and space platforms and excess infrastructure—Free up needed fiscal resources.
e. Consolidate Space Operations Command and Control into a single, joint command-and-control center. Space is a contested environment. Operating the nation's space assets is vital to the Air Force's mission to win in Air, Space and Cyberspace. As a nation we do not go to War without Space Assets' integral role in the joint fight kill chain. The operation of our nation's Space Assets is critical to our security.
2. FORCE STRUCTURE
a. Size force structure to meet global requirements by increasing active duty strength to 350,000 personnel, the Air National Guard to 120,000, and the Reserve to 69,500. The Air Force is the smallest in its history and does not have the manpower to execute all of its current missions.
b. Increase pilot retention bonuses to $60,000 to stem the loss of pilots. The AF pilot shortage has grown more acute because of the continuous operations tempo, training restrictions and squadron additional duties, coupled with enticements from airline hiring and higher airline salaries. The current shortage has grown to 1,555 pilots including a critical deficit of 1,300 fighter pilots.
c. Increase the number of maintainers; provide adequate funding for spare parts. Because of the shortage of 3,400 maintainers and an insufficient supply of parts, the Air Force has unprecedented low mission capable (MC) rates.
d. Invest in continued joint partnerships between Airmen and our nation's cyber business leaders to defend the growing cyber battlefield and defeat today's cyber terrorists.
e. Invest in continued joint partnerships between Airmen and our nation's space launch business leaders to reduce the cost of space systems and reduce the time to field those systems.
f. Increase recruitment and retention of highly skilled support personnel and implement Selective Bonuses for depleted career fields—such as cyber security, security forces, maintainers and medical personnel. It is "cheaper to retain than retrain."
3. RECAPITALIZATION / MODERNIZATION
a. Recapitalize the Air Force's air and space systems to ensure continued core mission capabilities.
b. Fund the Air Force's top 3 acquisition programs to allow them to stay on schedule and on budget in order to deliver aircraft to the warfighters in a timely manner, while mitigating costs to the taxpayers.
1. F-35A Joint Strike Fighter – A fifth generation fighter that is survivable against today's defenses. The Air Force needs to purchase 100 aircraft per year to keep up with future demands and decrease unit costs.
2. KC-46A Pegasus Tanker – Replace costly 50-year-old aircraft that are at the end of their service lives. The current program is only a down payment on the 500 total new tankers that are required.
3. B-21 Raider Bomber – Procure 174 B-21 bombers. The current long-range strike force averages 40 years in age and 87% of today's bomber fleet predates stealth technology.
c. Support the T-X program to replace the T-38 trainer; a new trainer is key to meeting the needed increase in pilot production the AF requires and provides a platform more aligned with fifth generation aircraft.
d. Continue sustainment and modernization of the airlift fleet that provides global reach.
e. Recapitalize the aging Joint Surveillance Target Attack Radar System (JSTARS) fleet.
f. Maintain Combat Search and Rescue (CSAR) capabilities and update the CSAR fleet to meet the increasing requirements for time-critical long-range personnel recovery.
g. Develop the Long Range Standoff Weapon (LRSO) with nuclear capability.
h. Support necessary Intelligence, Surveillance, and Reconnaissance (ISR) platforms to meet future threats.
i. Maintain Close Air Support (CAS) capabilities.
j. Support full funding for the Ground Based Strategic Deterrent (GBSD) to replace the increasingly expensive Minuteman III intercontinental ballistic missile system (ICBM), which is approaching 40 years old.
k. Continue development of robust space launch capabilities, taking advantage of cost-reducing measures in the commercial space industry.
l. Support the Air Force's OA-X Light Attack aircraft demonstration and similar programs that generate faster development and acquisition cycles.
m. Work with Congress and industry to institute defense industrial base policies that ensure a robust defense industrial base capable of meeting Air Force acquisition/procurement requirements.
n. Support replacement helicopters for the UH-1N fleet at the earliest opportunity for missile force security and VIP movements.
4. INVEST IN TECHNOLOGY
a. Increase the Air Force Science & Technology (S&T) account by 4%. While the Air Force increased Research, Development, Test & Evaluation (RDT&E) by 20 percent, most of that increase went toward latter stage development, mostly for emerging weapons systems testing. Early stage research and applied research remained at roughly the same levels, and basic research increasing only slightly.
b. Preserve our technological edge by investing in new technologies. Near-peer competitors are catching up to our capabilities.
c. Develop hypersonic technologies aggressively and leverage those technologies to more fully integrate operations in the air and space environments.
5. SUPPORT AIRMEN AND THEIR FAMILIES; CARE FOR RETIREES & VETERANS
a. Support and fund TRICARE to provide proper care for all military families. Healthcare is a readiness issue.
1. Protect TRICARE for Life (TFL): It is a national obligation to retirees, earned long ago. TFL is costing less, not more. Negative changes are perceived as a breach of faith.
2. Tie Tricare fees to the Cost of Living Allowance (COLA) vice the DOD proposed Health Index.
b. Extend the Special Survivor Indemnity Allowance (SSIA) with incremental increases to the monthly amount to assist affected survivors. Current law requires a dollar-for-dollar reduction in SBP payment for any DIC paid to surviving spouses of service members who died of service-connected causes. The SBP paid to a surviving spouse is stopped, even though SBP premiums are refunded (pro-rated) in a lump sum. Affected survivors may lose most or all their SBP, an insurance paid into by the veteran to support the surviving spouse after death.
c. Tie Military Pay raises to the Employment Cost Index (ECI). Military pay raises have fallen below private sector rates for the past four years.
d. Oppose proposed cuts that would eliminate the Individual Unemployability (IU) benefit once a veteran becomes eligible for Social Security. IU helps those veterans who have service-connected disabilities and are not able to work. Many veterans on IU have not been able to work for many years and therefore have inadequate Social Security Benefits. Because the IU program also raises the veteran's disability rating to 100%, other benefits including dental insurance for the veteran and medical insurance for their dependents would also be lost.
e. Maintain Commissary access and support for authorized Air Force members, veterans, and families.