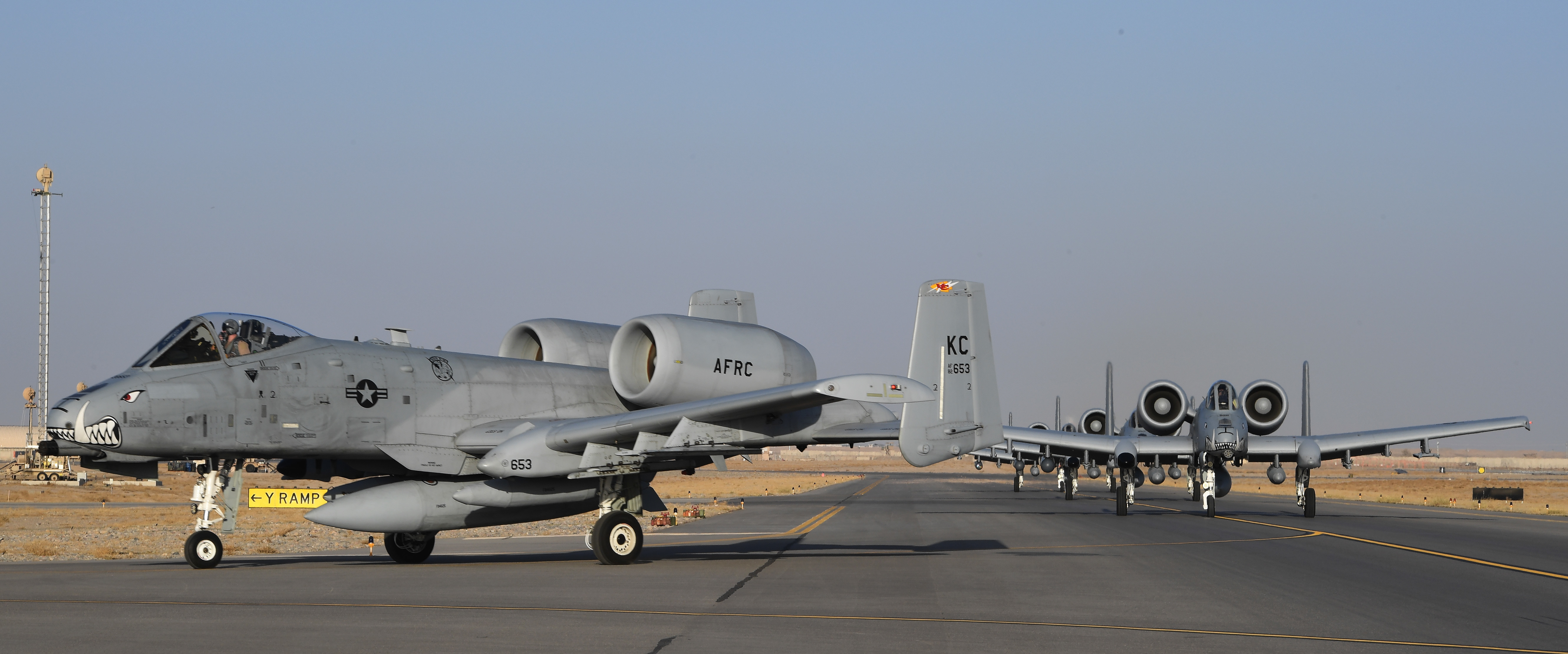 A-10s, assigned to Whiteman AFB, Mo., arrive at Kandahar Airfield, Afghanistan, Jan. 19, 2018. Air Force photo by SSgt. Sean Martin.
Air Combat Command boss Gen. Mike Holmes said the Fiscal 2019 budget request will include funds to continue rewinging the venerable A-10.
Speaking at the Brookings Institution in Washington, D.C., on Thursday, Holmes said the previous contract that was awarded to Boeing in 2007 "came to the end of its life for cost and other reasons." The Air Force in 2016 chose not to exercise some options because it wasn't sure where it was going, but it is now "working through the process of getting another contract" and plans to hold a new competition.
He did not say how much money would be included in the FY19 budget, but he did note that "like all new contracts, the first set is expensive," though he anticipates the cost will go down. The service said last week the Fiscal 2018 policy bill, once approved, will authorize $103 million to create a new production line and produce four more A-10 wings.
After several failed attempts to divest the A-10 fleet, the service now says it plans to keep the Warthog in service through at least the 2030s. It is still used heavily in anti-ISIS operations in Iraq and Syria and it deployed to Afghanistan this month. However, it's not clear exactly how much of the fleet will remain operational.
"We live in a world with limited budgets, so how many fighter squadrons can I afford to maintain? How many does the nation need?" asked Holmes. "As F-35s start to come on board and we move toward 48-50 a year, I won't be able to just add those on to the squadrons I have."
Both the Alabama Air National Guard's 187th Fighter Wing and the Wisconsin Air National Guard's 115th Fighter Wing, which recently were chosen as preferred locations to host the F-35, are flying some of the Air Force's oldest F-16s.
"You'll know when we start talking about retiring the A-10 when we start replacing those," said Holmes.