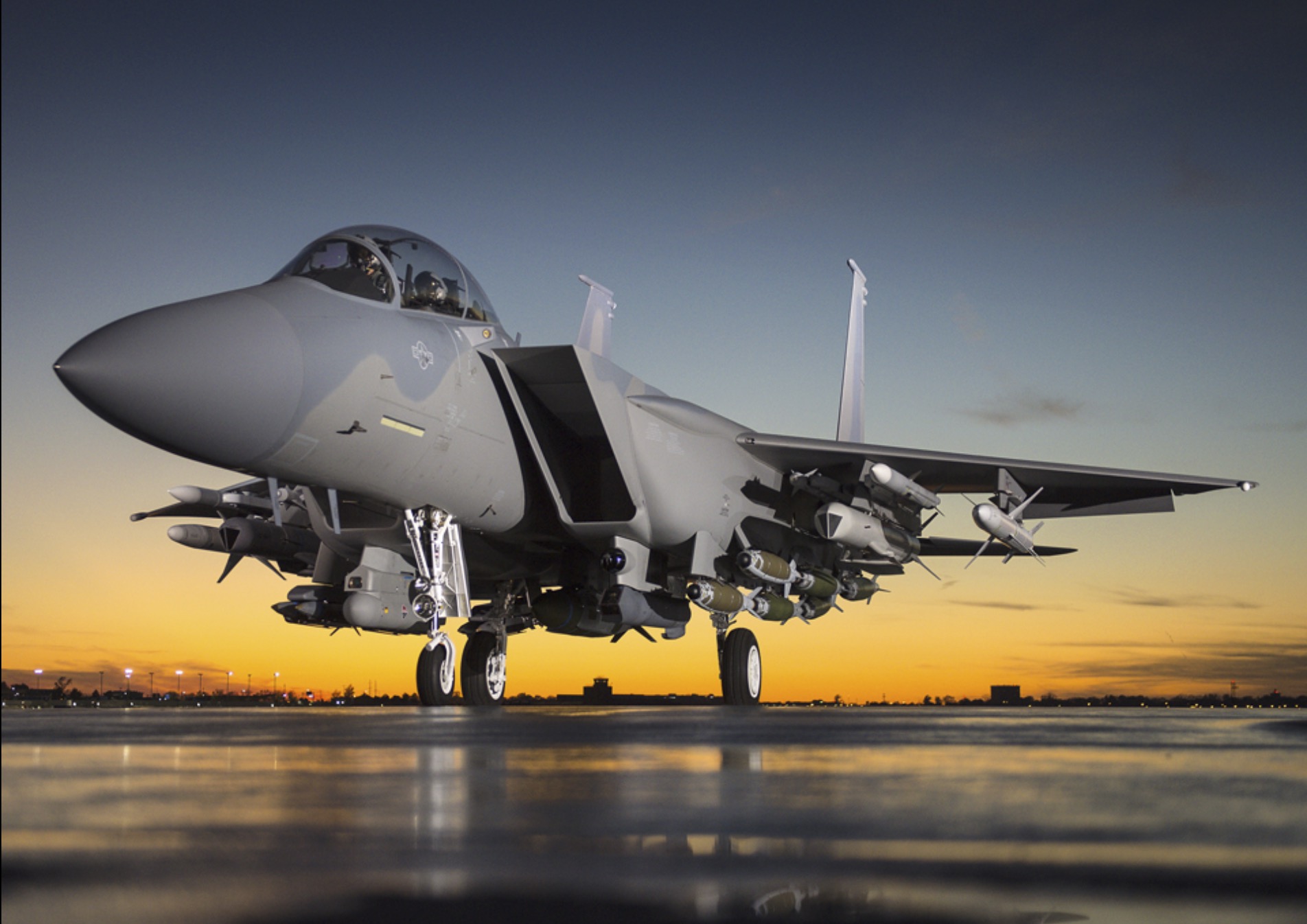 The advanced F-15X. Boeing photo.
The Air Force plans to spend $7.86 billion over the next five years buying 80 F-15EXs, new Eagles to replace aging F-15Cs that service leaders said they did not initially want.
The service will spend $1.05 billion in 2020 to buy the first eight aircraft, and that buy will accelerate to 18 at a cost of $1.65 billion in 2021, with that rate holding steady until 2024, according to new budget documents released Monday afternoon.
The new aircraft will be based on the F-15QA, which Boeing built for the Qatar Emiri Air Force, though it will have USAF-specific capabilities, including the Eagle Passive Active Warning and Survivability System and the Suite 9.1 Operational Flight Program software. The jet will have two seats to be flown by one or two aircrew, and will be multi-role capable, according to the justification document, or J-Book.
Current F-15C/Ds are beyond their service life "and have SERIOUS structures risks, wire chafing issues, and obsolete parts," the justification states, adding that Air Force readiness goals cannot be achieved because of the aging aircraft's repairs, modernization efforts, and structural inspections.
The 2020 request includes aircraft and production factory tooling, systems integration lab equipment, technical orders, support equipment, training materials, and other items needed to manufacture the jets. The gross weapon system unit cost is $131.25 million, with $80 million of that solely for the aircraft.
The pre-decisional plan, outlined in the justification, is for the first two aircraft to be taken from the existing production line and delivered two years after contract award for flight testing in 2022. The delivery of the next six aircraft will be expected about three years after contract award.
Maj. Gen. David Krumm, the Air Force's director of strategic plans and requirements, said last week the F-15EX has about 80-90 percent commonality with the F-15C, and the new jets can use the same ground equipment. Even though the Air Force is bringing on the jet in a new start acquisition program, it will not take money away from the main jet of the future—the F-35, he said.
The Air Force eventually could buy up to 144 of the aircraft, with the buy continuing beyond the end of the FYDP, according to a service official. If the cost continues at the same rate, the new fleet would cost more than $14 billion.