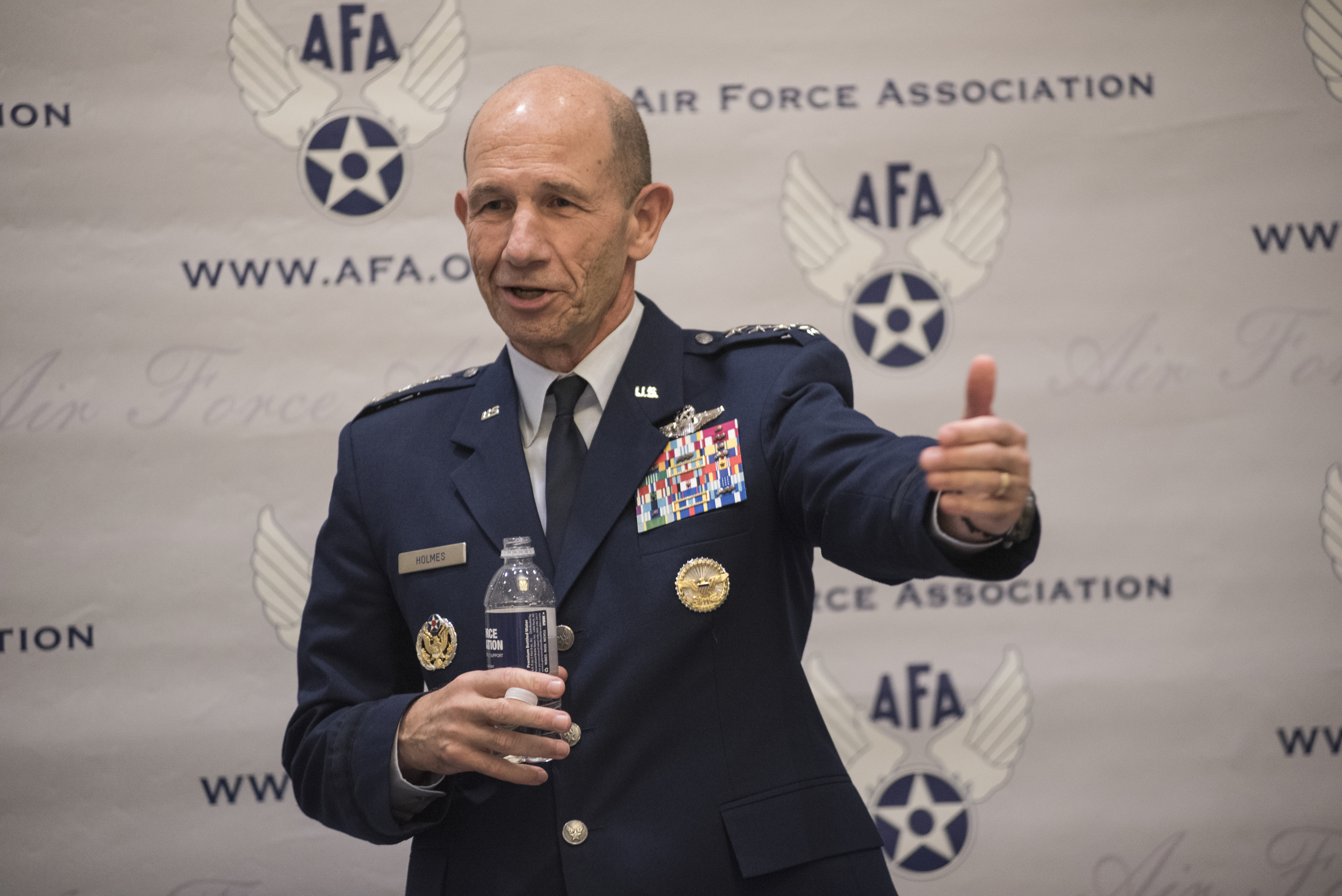 Air Combat Command boss Gen. Mike Holmes speaks to reporters at AFA's Air, Space & Cyber conference on Sept. 18. 2017. Staff photo by Mike Tsukamoto.
The Air Force has finished its "quick look" summary of the light attack experiment held this summer, and is deciding on which aircraft to take to a combat evaluation and how that model will work.
The light attack experiment at Holloman AFB, N.M., focused on four commercial, off-the-shelf aircraft to see if they can quickly, and cheaply, be used to fly air support missions in current, permissive environments. After weeks of flight operations, Air Force officials have finished an initial review of the aircraft. The Air Force is now deciding which of the four could be used in a real-world combat evaluation in US Central Command.
The evaluation showed that the four aircraft can "drop weapons" accurately, but now the Air Force wants to see if "we can integrate that into the system that provides air for US forces in those areas," ACC Commander Gen. Mike Holmes said at ASC17.
The current plan is to hold the combat demonstration "sometime next year," Holmes said, noting it's not yet clear whether the service would lease the aircraft or purchase a small amount for combat.
Meanwhile, the team at Holloman is looking at using the experiment, and some of the aircraft, as a model for new experiments. For example, Holmes said a possibility is using the Textron AirLand Scorpion as a possible "light" intelligence, surveillance, and reconnaissance system. The aircraft has payload space and cooling capability that could be used to carry sensors and networking systems to find targets cheaper than the Air Force's "flagship, high-altitude" ISR systems, such as U-2s and RQ-4 Global Hawks.
"We wouldn't restrict it to that airplane, it would be another experiement, but something like the capability that airplane brings," Holmes said.