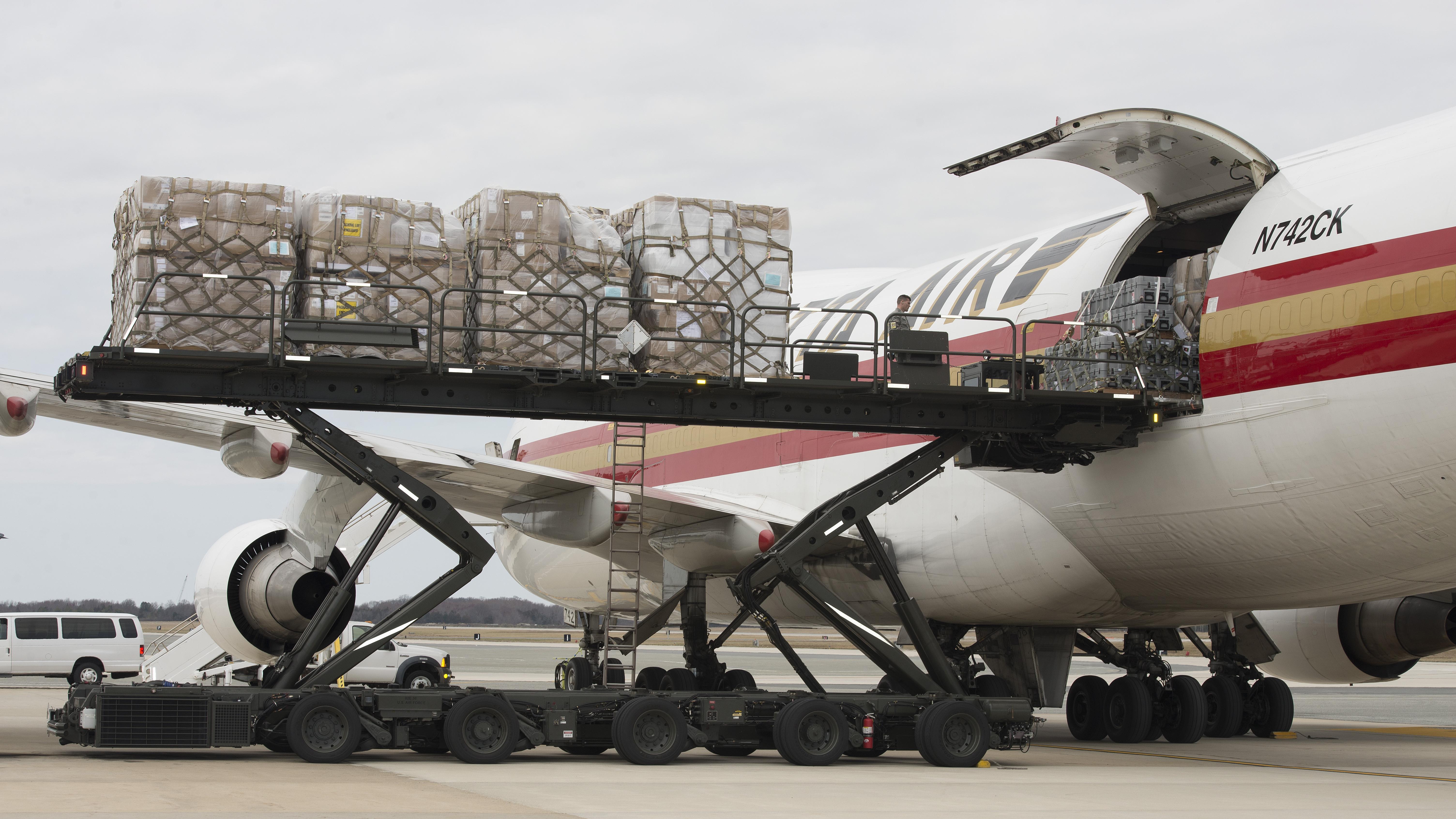 Airmen at Dover AFB, Del., load pallets into a Kalitta Air Boeing 747 in March 2017. US Transportation Command boss Gen. Darren McDew said his command is increasing its reliance on commercial carriers as USAF airlifters are stressed. Air Force photo by SrA. Zachary Cacicia.
The Air Force's limited and stressed fleet of tactical airlifters means US Transportation Command has had to increase the number of private contractor flights, the head of TRANSCOM told lawmakers on Thursday.
Working with more private companies, opens the military up to more cyber attacks, TRANSCOM boss Air Force Gen. Darren McDew said at a joint House Armed Services Readiness and Seapower and Projection Forces subcommittees hearing.
The Air Force has faced threats because of the lack of a long-term budget, which causes top-line concerns, McDew said.
"What we're doing, and the things we can control, is increasing the use of commercial where we can, making sure we're more effective and efficient with the use of gray tails and making sure we're not overusing them when we could use other assets," McDew said.
While the Defense Department, through US Cyber Command, has a strong cyber defense, this infrastructure is not available for some partners that are flying US cargo. "Illicit activities" in the cyber domain are the challenge "of our time," he said. Cyber defense and mission assurance is more than a military issue, it's a national issue.
"The lack of a national standard, the lack of national enforcement means that I need the nation's help to ensure that not just the defense industrial base, the people that make our widgets or the people that we count on to move our goods and services around, are as secure," McDew said.