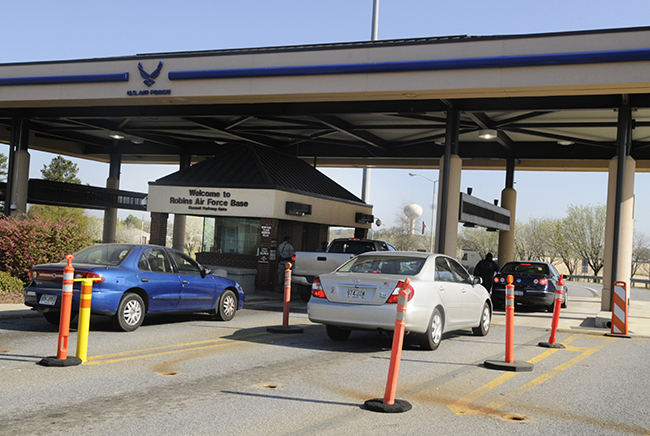 Robins Air Force Base's Russell Parkway Gate, where the incident occurred, is shown above. Air Force photo by Sue Sapp.
Three men died Oct. 5 after ramming their car into a security gate at Robins AFB, Ga., the base said in a release the same day.
The men—one driver and two passengers—were not associated with the base, the Air Force said.
"The incident happened at approximately 9:30 p.m. when a vehicle approached the gate and the driver failed to stop as ordered by the security forces gate sentry," according to the release. "When the vehicle accelerated through the gate, security forces activated a barrier which the vehicle impacted at a high rate of speed."
Two died at the scene, the other at a nearby hospital. The Air Force is withholding their names until their families are notified and an investigation is underway.
Air Force Times recently reported that a service review found tactics to secure base entry points are "pretty solid," but that the Air Force wants to use technology like motion detectors, cameras, or infrared to help keep installations safe.