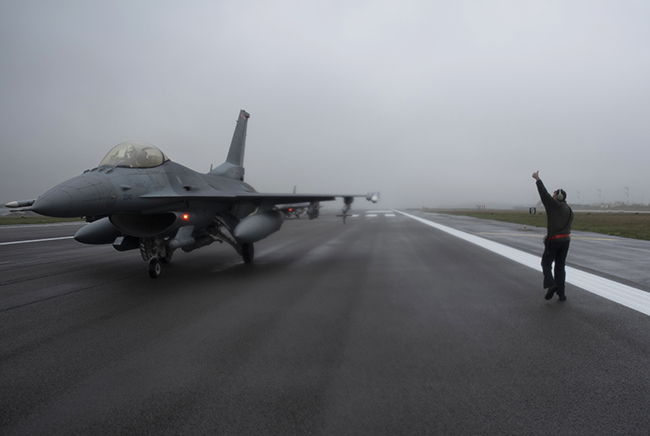 A 52nd Fighter Wing crew chief marshals an F-16 Fighting Falcon down the runway at Spangdahlem AB, Germany, on Oct. 1 2019. Air Force photo by A1C Alison Stewart.
Flight operations at Spangdahlem AB, Germany, were grounded on Oct. 9, one day after an F-16 from the base's the 52nd Fighter Wing crashed near the installation.
The pilot was able to eject safely before the crash, and was released later the same day.
Spangdahlem officials are working with local German authorities to ensure the site of the mishap, near the town of Zemmer, is secured, base spokeswoman Capt. Erin Recanzone said in an email.
The F-16 was on a routine training sortie when it crashed at about 3 p.m. local time.