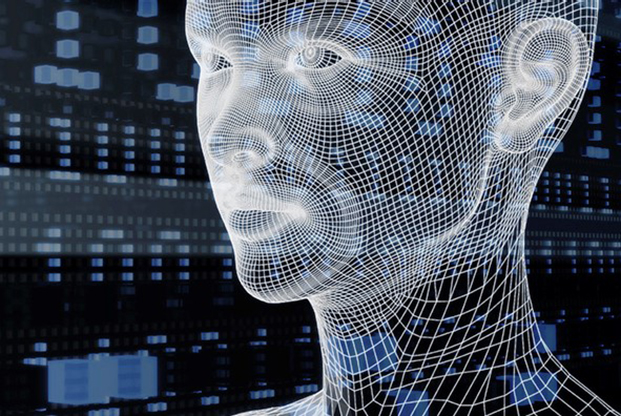 The Defense Department released the 2018 Artificial Intelligence Strategy on Feb. 12, 2019. Army graphic.
The Pentagon needs to work quickly to develop new artificial intelligence tools and capabilities to protect the country and complement military operations, as China and Russia are making their own progress in weaponizing AI, the Defense Department says in a new strategy on AI released Tuesday.
The 2018 Artificial Intelligence Strategy, a summary of which was released Tuesday, calls on the military to use AI-enabled "information, tools, and systems to empower, not replace, those who serve."
Artificial intelligence is "expected to impact every corner of the department, spanning operations, training, sustainment, force protection, recruiting, healthcare, and many others," according to the strategy, the first of its kind for the Pentagon.
While the strategy avoids specifics, it states the Pentagon has designated the Joint Artificial Intelligence Center under the Defense Department chief information officer, to lead the search and implementation of new AI capabilities. In the near term, this has meant using AI for predictive maintenance and supply, along with finding new ways to "offload" cognitive or physical tasks. The DOD is investing in training and recruiting "world-class" AI talent, along with partnering with companies, academia, and allies to develop new capabilities.
AI can be used to support and protect US service members and citizens, protect the homeland, streamline the overall DOD organization, and help the military be a pioneer in scaling it across a global enterprise.
This is necessary because Chinese and Russian advancements "threaten to erode our technological and operational advantages and destabilize the free and open international order," the strategy states.
"Failure to adopt AI will result in legacy systems irrelevant to the defense of our people, eroding cohesion among allies and partners, reduced access to markets that will contribute to a decline in our prosperity and standard of living, and growing challenges to societies that have been built upon individual freedoms," the strategy states.
Sen. James Inhofe (R-Okla.), chairman of the Senate Armed Services Committee, told reporters Tuesday morning that "China is ahead of us" when it comes to artificial intelligence, and "we need to do a better job;" however, he said improving AI is not one of his top priorities.
"To me, and others on the committee would not necessarily agree, there are other things that need to be done first," Inhofe said. He quoted testimony from Chairman of the Joint Chiefs of Staff Gen. Joseph Dunford, "'saying we've lost our qualitative and quantitative edges,'" and Army Chief of Staff Gen. Mark Milley, "who says in terms of artillery, 'the Army is outranged and outgunned by our adversaries.' … Those things need to be done [first]."