The head of Air Force Special Operations Command envisions a future where MQ-9 Reaper drones act as 'capital ships' from which smaller uncrewed aerial systems (UASs) launch to establish a sensor grid or a communications pathway for the joint force.
The command is working with drone vendors to explore how to establish that kind of network and how wide it can expand, AFSOC boss Lt. Gen. Tony D. Bauernfeind told reporters Sept. 12 at AFA's Air, Space, & Cyber conference.
"Can we establish a network that goes 5 miles, 50 miles, 500 miles?" he said. "I don't know, we have to work the physics and the tactics, techniques, and procedures to find out how far we can push these networks out that will then give us that grid that we need to support the joint force."
The UAS network is a key component of Bauernfeind's top acquisition priority, a project called adaptive airborne enterprise (A2E). Under A2E, MQ-9s would grow beyond their traditional role as intelligence and strike platforms. They would become mobile control centers for a network of small drones or other systems which could form an "expansive sensing grid" to find targets or create a communications pathway "for our special operations forces that will be in the deep battlespace," Bauernfeind said.
"The future is this: AFSOC operators will have the capability to operate an MQ-9 Reaper, while also managing and synchronizing sUAS platforms capable of delivering various payloads, from anywhere—whether that be in the back of an AC-130, home station, or a hotel room halfway around the world," a release last month from the the 27th Special Operations Wing noted.
Bauernfeind pictures MQ-9s, which inhabit the Defense Department's heaviest drone category, Group 5, launching drones from the lightest categories—Groups 1 and 2, which weigh under 55 pounds. Standing up a network to control all those machines at once will take some work, the general acknowledged, since the current infrastructure for commanding uncrewed aircraft is outdated and inefficient.
"Our ISR infrastructure, specifically our MQ-9 architecture, has really been the same architecture that we have seen since the 1990s," he said. "It takes over 150 personnel or Airmen to maintain a single MQ-9 orbit. That doesn't seem too unmanned to me."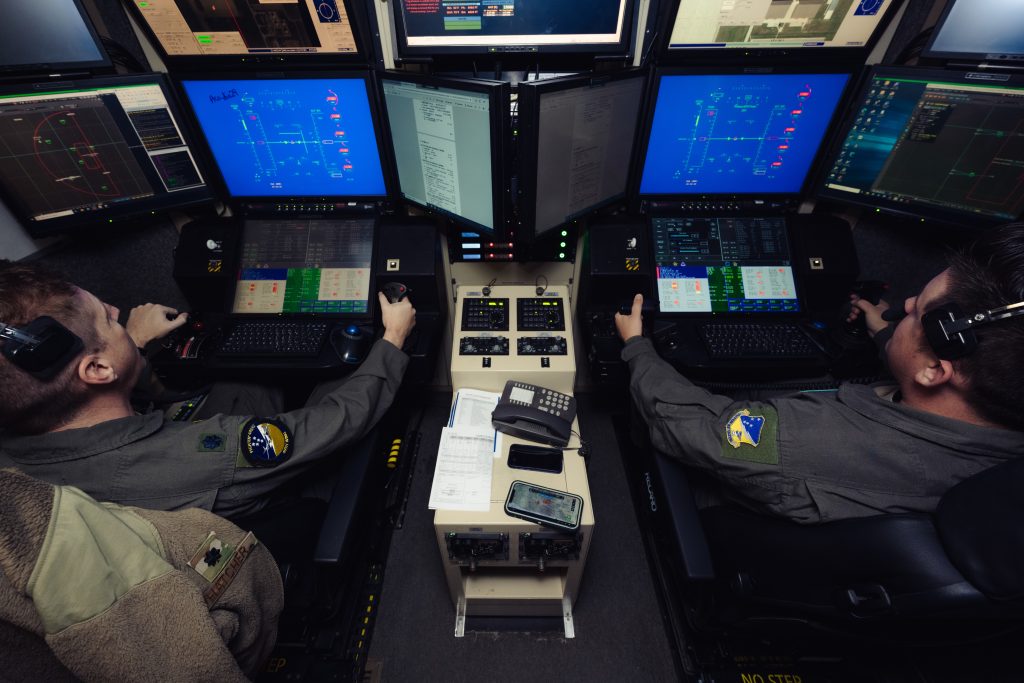 The large footprint also limits how many Reapers AFSOC can send to meet combatant commanders' demand for intelligence, surveillance, and reconnaissance. The command runs a fleet of 50 MQ-9As with three MQ-9Bs on the way, though not all of these are ready to deploy at any given moment. Bauernfeind wants to experiment with automated software so that a single human operator can control three Reapers.
"We're going to wrestle with that … because this is going to change how we think and the architecture required," he said.
Bauernfeind appears to be in step with his predecessor, Lt. Gen. James C. Slife, now deputy chief of staff for operations.
"When we got into the remotely piloted aircraft business in the 1990s, we did it the way that you might expect the Air Force to do it … one pilot, one cockpit, one data link to one airplane," Slife said at an AFA Warfighters in Action in 2022. "That's a very manpower-intensive methodology for operating aircraft."
Automating some tasks could significantly reduce that manpower requirement, Bauernfeind said. And while the Air Force has been slow to adopt such technologies, it has started to do so in areas like automatic takeoff and landing and satellite communication launch and recovery, which have extended Reaper on-station time by 35 percent—a boon for combatant commanders.
"We're getting a lot more holiday cards," he said.
Automated takeoff and landing is now being implemented across Reaper pilot training, but Bauernfeind sees more difficult automations on the horizon.
"We're going to have to learn to be uncomfortable with not having a person in the loop, but a person on the loop," he said. "How are we going to trust ourselves that that automation is working, and we don't have to have a good young American sitting there staring at that sensor feed 24/7, 365?"
The general is not the only one considering those questions as the Air Force and the Defense Department work to automate some of their most important weapons systems, from aircraft to submarines to cruise missile warning, in order to decrease manpower requirements and increase decision-making speed. 
Distributed networks of sensors and communications pathways like the one Bauernfeind envisions complement the military's larger pursuit of Joint All Domain Command and Control, the Pentagon's sweeping plan to connect sensors and shooters across the globe. Bauernfeind wants to move fast to bring that kind of capability to the joint special operations force.
"As we move forward into adaptive airborne enterprise, it's very important to me that we push and we go faster," Bauernfeind said, indicating his troops would conduct three demonstrations over the next year. "In fact, I want to fail forward, I want to fail fast."