The Air Force wants to keep the competition for its Collaborative Combat Aircraft program open for as long as possible. But rather than repeatedly and continuously reiterating the platform, the service will choose a contractor to take the winning elements and integrate them into a fighting system, leaders said at last week's Air, Space & Cyber Conference.
"We will always have a continuous competition piece of this, but the government will not be" the system integrator, Brig. Gen. Dale White, program executive officer for fighters and advanced aircraft, said in a press conference at ASC.
The Air Force has programmed $5.8 billion for CCAs from fiscal 2024-2028, with the goal of fielding at least 1,000 of the unmanned, autonomous aircraft by the end of the decade. While White would not discuss the timeline or mechanics for releasing requests for proposals or choosing winning contractors, he did say an acquisition strategy exists for CCAs, and "we will eventually get to a place where we do a downselect to a vendor that … does the integration of the autonomy and has the vehicle and then the mission systems as well."
Up until that point, there will be "this continuous loop of competition from the mission system perspective…[and] who brings the best capability from an autonomy perspective," White said. Eventually, the acquisition strategy "tells us what the end product looks like." He also emphasized the Air Force has not "closed the door" to any concepts yet.
Service leaders dropped a variety of hints about the CCA program without giving a detailed timeline for the program. Air Force Secretary Frank Kendall said it will be developed in "two increments." The first will be a more basic version intended to quickly get airframes on the ramp, while a second version will be more complex and capable of more sophisticated missions.  
"The goal is not to have multiple variants that we have to try to maintain or sustain," White explained. "There [are] still some traditional aspects of acquisition. The only difference here is we will keep … continuous competition" for mission systems.
There is not a specific target cost of CCAs yet, and White acknowledged that "there are absolutely some different cost points. But those cost points also represent capability. They represent size, they represent range, they represent all of those attributes." The Air Force will be trading those attributes against each other.
The service is looking for "the sweet spot" between range, payload and capability, White said. There are many potential bidders on the program—White pointed to the AFA exhibit hall, brimming with "a very broad representation of vehicle capabilities," especially in the field of artificial intelligence.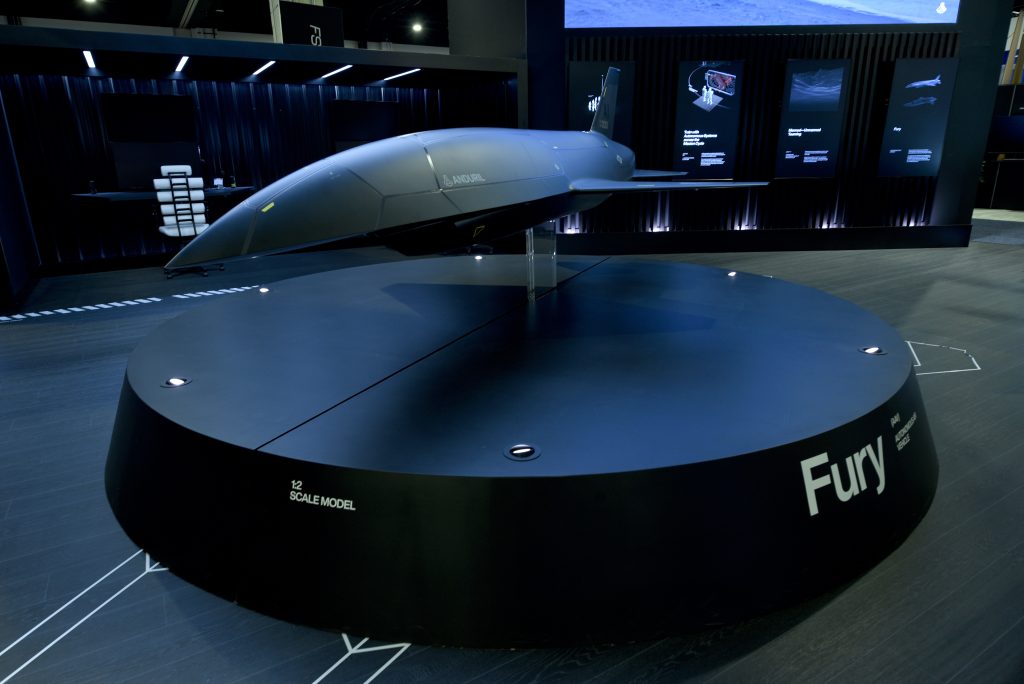 Moreover, experimental versions—at least of some of the autonomy and AI elements—are already in the hands of testers who are exploring potential tactics and the 'knee in the curve' between cost and capability, he said. That interaction with operators will play a big role in winnowing down the field of entrants, as will production capacity.
"We have to take all that into consideration," White said.
Brig. Gen. Chris Niemi, Air Combat Command's director of plans, programs, and requirements, said another factor—and a big one driving the Air Force's choices on CCAs is that the service expects to endure far more attrition in a future war than it has in the last 35 years. The F-15, he noted, was "able to rack up a 104-to-0 kill ratio," and while he would "love to be able to maintain" that kind of lopsided dominance, "that's just not the threat environment that we see."
If "you're going to experience more losses, we see great utility in having platforms" whose loss is more bearable than an F-35 with a pilot onboard, he said.
"Those are the types of tradeoffs that are being enabled," he said.
Air Force acquisition executive Andrew Hunter, in his own press conference, said CCAs will have to be built "in an entirely different scale" to achieve "affordable mass." That means being designed from the start to be mass-produced.

While Kendall has said he sees CCAs as coming in at "a fraction" of the cost of an F-35, no senior leaders would bound that more tightly.
"It will not cost as much as F-35, but it's also going to be simpler in design. And so that is core to our strategy, core to our efforts," Hunter said. The cost versus capability tradeoff is "very much a part of the front-end process for how we get to CCA," he said. "And it does require … discipline and how do we think about what you're asking the platform to do to ensure that continues to be something you can produce effectively and affordably."
Kendall told reporters that the "capabilities across the vendors that we've been engaged with and talk to [are] very robust and that leads to us feeling like we will be able to make rapid progress."
What's still unknown, Kendall said, is how many CCAs can effectively pair with a crewed aircraft. He said it will be "at least two" but has speculated that five may be the right number. Operational analysis shows the more CCAs a crewed airplane can manage, the better, he said, and the Air Force is looking for contractors that can enable that control element the most effectively.