When our nation's military branches or government agencies need to perform an important mission on our country's behalf, the team at King Aerospace is ready to serve.
"No one is happy when their aircraft isn't available," says King Aerospace's Chairman and Founder Jerry King. "Regardless of the mission, be it military or commercial, it is our job to make that mission happen."
Services proudly provided by KAI include maintaining special air mission C-32 (Boeing 757) and C-40 (Boeing 737) jets; supporting C-12 Huron (Beechcraft King Air), C-130 and C-144 (Airbus Military CN-235) turboprops on a variety of missions around the globe; and servicing the fleet of Boeing 737-400s operated by the U.S. Department of Energy National Nuclear Security Administration.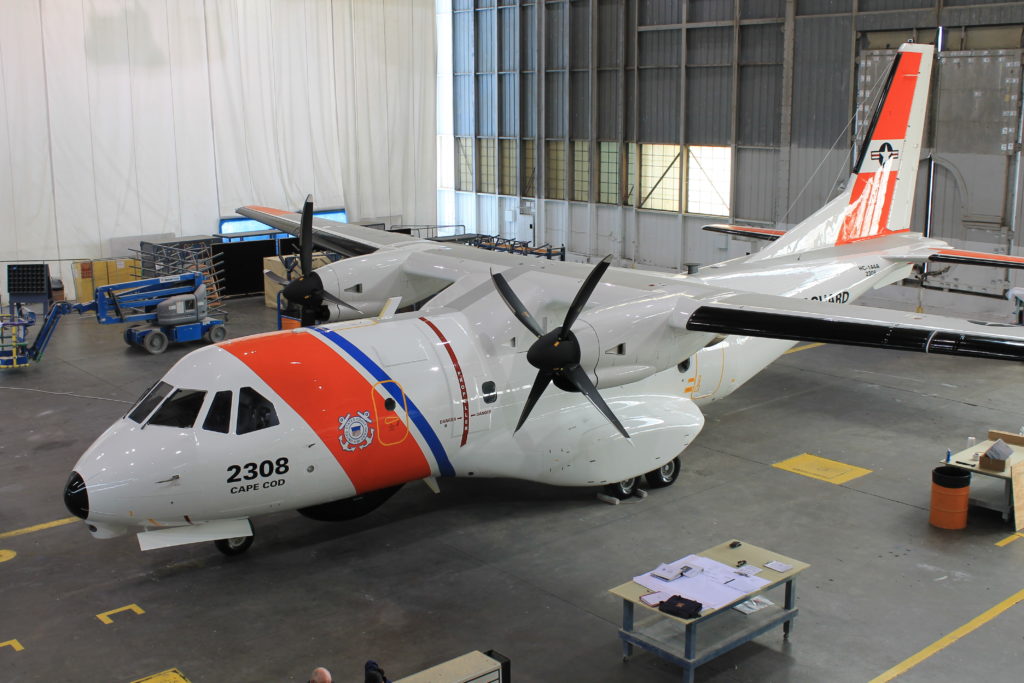 Smaller, but Capable
Driven by a commitment to "God, Country and Family," King Aerospace's distinctive, no-excuses, servant leadership-driven culture complements the proud tradition of our nation's armed forces and exemplifies professionalism, service and duty to every customer.
"Clients tell us they prefer to work with smaller, family companies, because of their unique ability to respond quickly to their needs and concerns," says Sally O'Connor, deputy program manager and King Aerospace Inc.'s official "King Kulture Curator."
This smaller company size does not limit the breadth of services or resources available. KAI is able to leverage its relationships with all major contractors, equipment vendors and suppliers, developed over more than 30 years, to deliver the services clients need.
King Aerospace is also well-positioned to serve, with facilities at Biggs Army Airfield, El Paso, TX; Kirtland Air Force Base, Albuquerque, NM; Camp Humphreys, South Korea; and logistics outposts around the globe ready to respond on any day, at any hour. The company's global support teams can quickly mobilize to establish 24/7 logistics and aircraft service sites on very short notice, even in harsh, remote and hostile environments.
"We understand the urgency of the mission," O'Conner continues, "and you will never hear someone at King Aerospace say they can't or won't do all they can to fulfill that duty to the client."
Jerry Dunmire, a former Boeing senior executive director for the U.S. presidential aircraft fleet who now serves as an advisor to KAI, believes the commitment to "do what we'll say we'll do" sets King Aerospace apart from others in the industry.
"Clients tell us that it's very difficult in today's marketplace to find someone who is going to deliver the aircraft on-time, on-budget and squawk-free," he adds. "We earn their trust every day and in everything we do."
Constant communication is key to making that happen, as is the empowerment of King Aerospace leaders and workers to respond to client needs directly. When a client requests a change or modification, or a situation arises that requires prompt attention, facility managers may respond immediately without elevating the matter up the chain, adding undue bureaucracy and comprising valued time.
"And, if a mistake is made, they want the company to take ownership and make it right," Dunmire continues. "Clients tell us that is not necessarily a common approach at other companies, but it's simply the way we do business at King Aerospace."
"When we encounter an issue, we inform the client and present available options to best suit their needs," adds Steve Sawyer, general manager of operations. "We want every person who takes delivery of their aircraft to say their overall experience with King Aerospace was great from start to finish, because we kept them in the loop."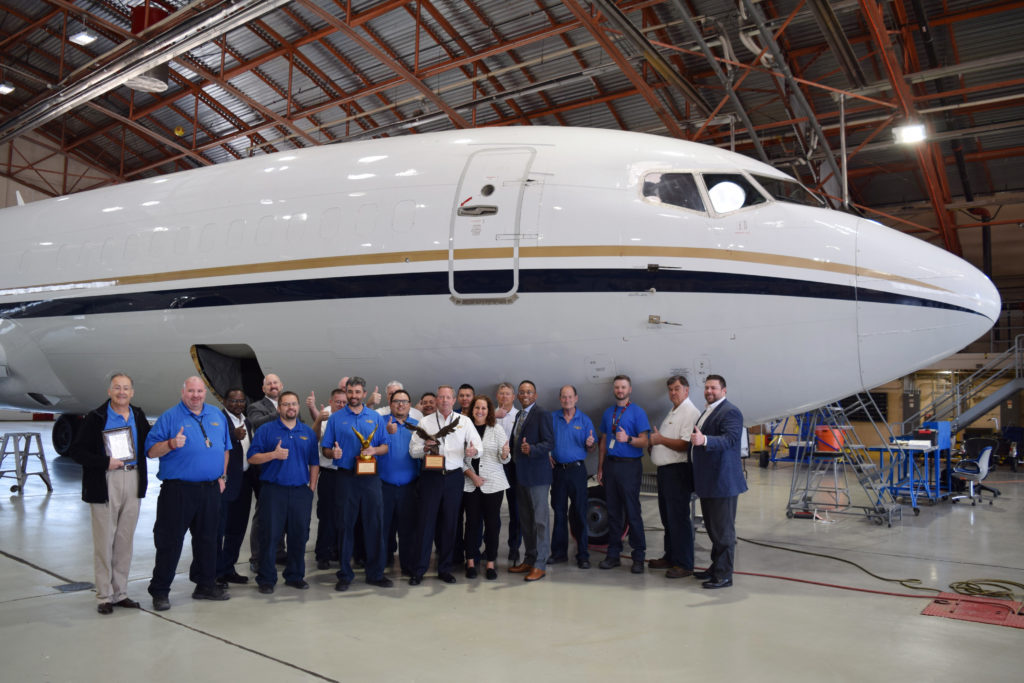 Earning Their Wings
These attitudes come not just from the example set by Jerry King and other company executives. Most importantly, it is also displayed by each and every employee who proudly wears their set of King Aerospace wings – an honor not easily earned.
"Every new hire must demonstrate their understanding of our history, our culture and our commitment to servant leadership," O'Connor explains. "And they must then embrace, nurture and cultivate that culture in their peers."
That mindset is important to meeting and surpassing expectations for all clients, but especially so in service to our nation, where urgency defines the mission. Company technicians routinely deal with a variety of unique maintenance challenges that come with supporting special-mission aircraft around the globe.
The ability to leverage the vast institutional knowledge across a variety of platforms at King Aerospace is invaluable to restoring those aircraft to service.
"We go the extra distance to earn the trust and respect of all our clients," says Sawyer, a retired U.S. Navy master chief. "Each one knows they can expect the highest level of quality and that they will receive their aircraft the way they want it."
"Communication is key to ensuring a great experience," he concludes. "No surprises, no questions. That level of transparency is critical not only to our success, but our client's – and our country's – success as well."