The United States Air Force (USAF) relies on the C-17 Globemaster III and it's extraordinary transport capabilities to quickly and safely conduct missions worldwide – and has for decades.
In August 2021, the C-17 and its aircrew expanded those powers, performing unprecedented actions during the evacuation of Kabul, Afghanistan. In one record flight, a C-17 aircrew evacuated more than 800 civilians to safety, including adults and children, with many sitting on their parents' laps.
Multiple C-17s delivered troops and equipment, along with more flights airlifting Americans and Afghan allies out of Kabul during Operation Allied Refuge (OAR).
While he wasn't flying active missions during those weeks in 2021, Jeremy Reich, then-Senior Wing Weapons Officer and former Director of Operations at the 145th Airlift Wing, Charlotte, North Carolina Air National Guard Base, knows the crews had a massive advantage on their side: simulator training.
"From scenario training to terrain modeling, OAR aircrew were prepared to execute the mission," Reich said. "They kept all those airplanes, all those movements safe. They safely put the aircraft where needed and escorted the passengers to safety. Everyone executed their job – that is the greatest accomplishment."
While the circumstances of OAR may never happen again, future aircrew face new missions ranging from the routine to the extraordinary. To meet those challenges, airmen will soon have a new facility to prepare for C-17 operations.
FlightSafety Defense Corporation (FSI Defense) is a wholly owned subsidiary of FlightSafety International Inc. and provides mission-critical training programs, simulation manufacturing and related services to military and government flight crews worldwide. In the near future, the company will open a C-17 Learning Center in Charlotte, North Carolina, taking its place as the newest learning center and simulator facility in its global network of training locations. Reich, a FSI Defense Instructor at Joint Base Charleston and retired USAF pilot, will become the Charlotte Learning Center site lead and tasked with preparing USAF aircrew for expected – and unexpected missions.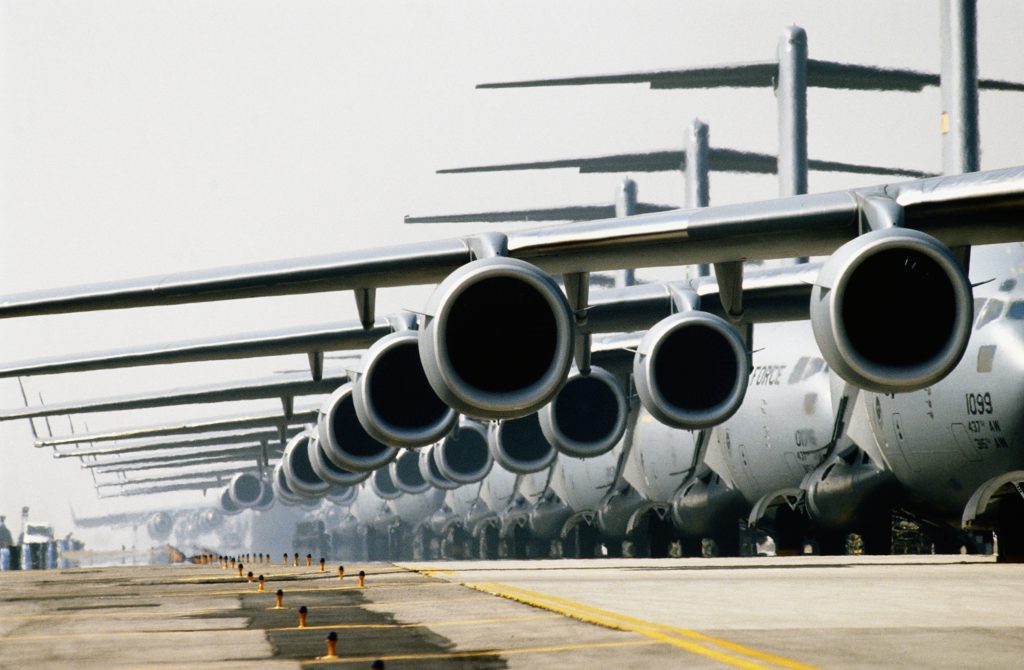 Simulation Training for the Mission
Traditionally, Charlotte-based Air National Guard (ANG) aircrews traveled to Charleston, South Carolina, for simulator training. Once the FSI Defense Charlotte Learning Center opens, ANG personnel will spend less time traveling and more time training at nearby facilities allowing for uncompressed schedules.
Simulator training offers many benefits for new C-17 aircrew, as well as those who are retraining from other aircraft. Instead of special duty trips, aircrew will have direct access to the advanced-technology C-17 flight simulator, allowing aircrew to integrate scenario-based instruction into daily and weekly routines. As demonstrated during OAR, the repetition and volume of simulator training is critical to mission success.
Simulator training is cost-effective and more efficient than airborne training. Simulator instructors introduce weather, terrain and emergency conditions that allow the participating aircrew to practice teamwork while applying corrective actions. Furthermore, the simulator instructor can offer personal experience and lessons learned while resetting the scenario for the aircrew to try again. Resets are virtually instant and offer a safe and effective way to save time and fuel as well as eliminate wear and tear on the physical aircraft.   
"You're not burning actual fuel and there's a significant decrease in aircraft maintenance," Reich said. "There's also no risk of a bird strike or other mishap that often result in a multi-million-dollar maintenance issue."
"We make the training environment specific to customer requirements. We can change the visibility or make the winds as strong as necessary. We prepare aircrews for the worst possible scenario and train to levels not replicable consistently and safely on an aircraft."
This scenario-based training also applies to KC-46 air refueling tankers, boom operators, and loadmasters.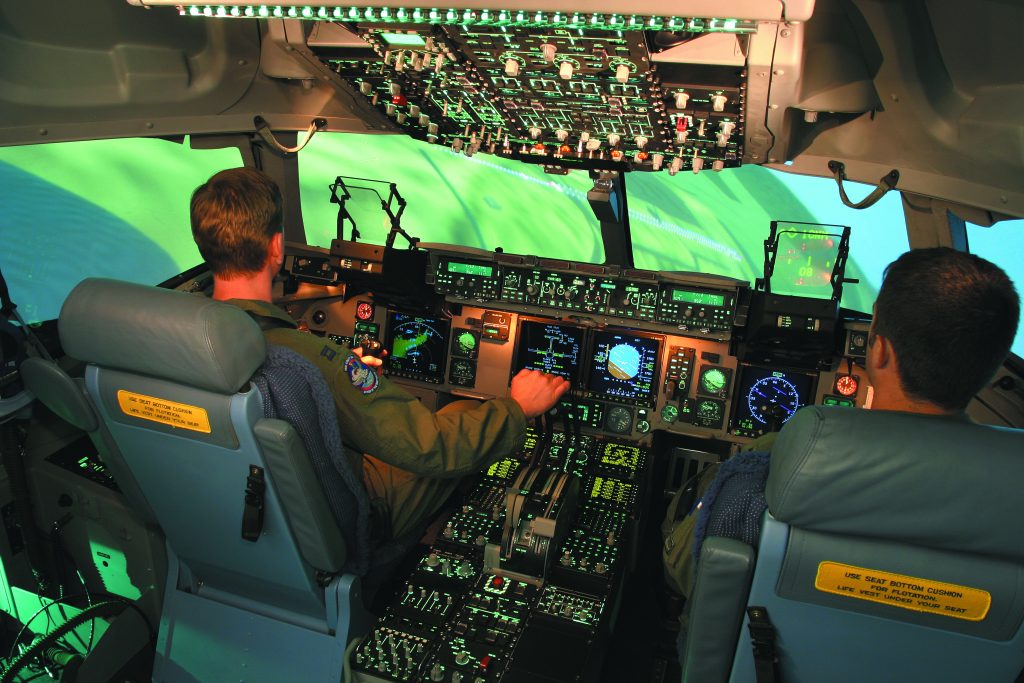 Visual Systems and Global Training
Aircrew benefit from computer-generated visual system technology utilizing advanced modeling that allows personnel to train using a large database of real-world locations that show highly detailed terrain and airfield layouts. That knowledge, developed in a simulated environment, enabled C-17 aircrew to execute their mission in Kabul.
Another benefit is connecting Charlotte-based C-17 aircrew with participating aircrew at various locations.
"We can conduct airdrop training and place aircraft formations together – irrespective of their location," Reich said. "For instance, a C-17 in Hawaii, one in North Carolina, another in Oklahoma, and other geographically separated aircrew can join together for an integrated event using distributed mission operations – it's fantastic training."
Continuity of Training
The Charlotte Learning Center extends FSI Defense's decade-long support of on-site USAF C-17 training and providing NATO aircrew training and partner nation contract logistics support.
Like most FSI Defense instructors, Reich comes to the training mission as a former servicemember.
"I work in an environment where everybody raised their hand to serve our nation; we understand the mission," he said. "It's an enriching work environment and critical to our instruction. Aircrew learn from those with former experience. They're learning from instructors who have been pilots for decades and honed their skills on the C-17 Globemaster. Our instructors have the training and expertise from hours of flight time and are passionate about sharing that knowledge to the next generation of aircrew."