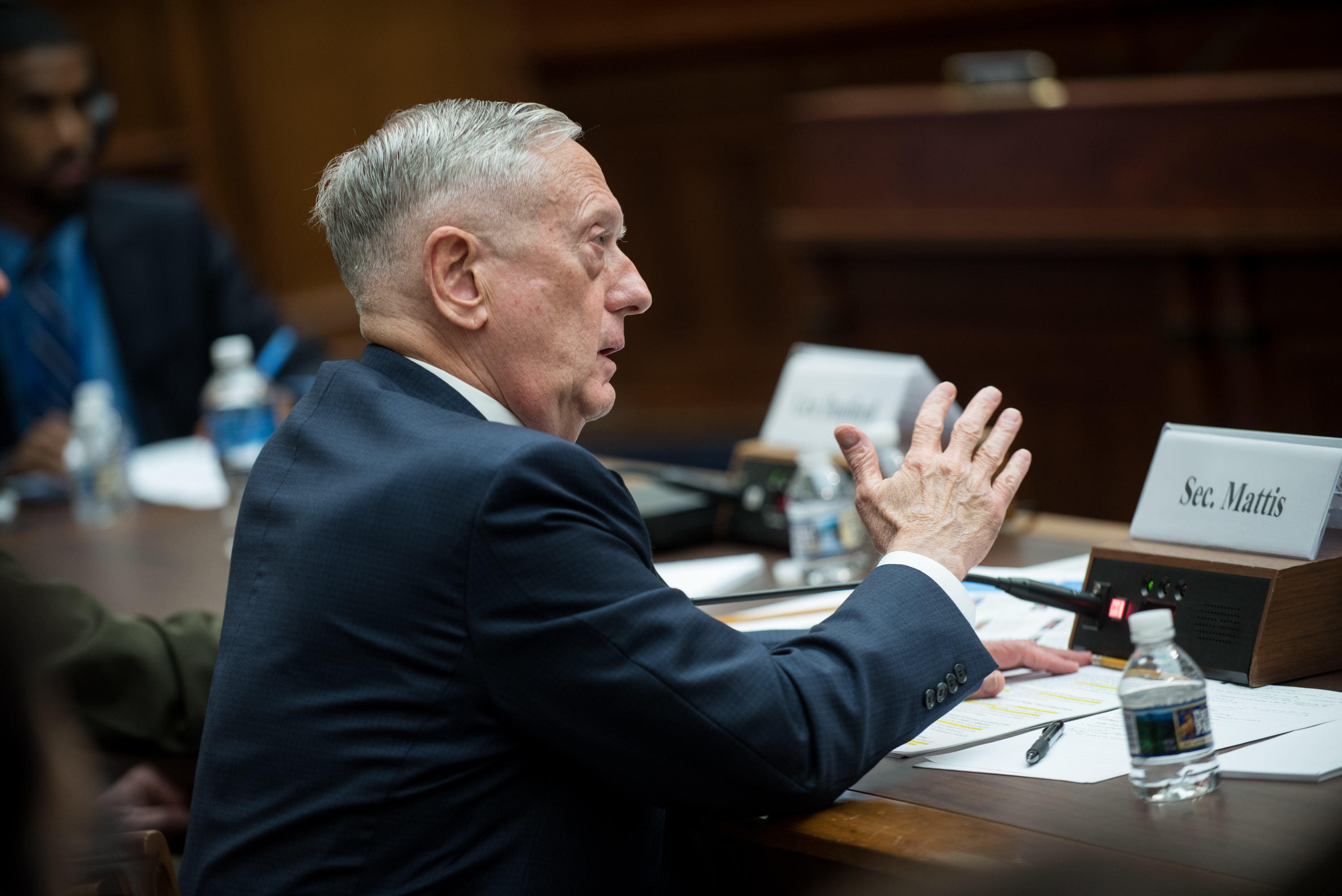 Secretary of Defense Jim Mattis testifies during a House Armed Services Committee hearing on Capitol Hill, Oct. 3, 2017. Mattis recently penned a letter to Congress requesting another base realignment and closure round in 2021. DOD photo by Army Sgt. James K. McCann.
A new Department of Defense report finds the US military is carrying 19 percent excess capacity across all its properties and recommends a new round of base realignment and closure (BRAC) to address the problem. "The time to authorize another BRAC round is now," the report concludes, adding that such a move would "reduce excess while enhancing military value" and reap "recurring savings."
The report claims further delay will force the DOD to "expend valuable resources on unnecessary facilities instead of weapons systems, readiness, and other national security priorities." The report does not estimate the savings that could be generated by a new round of BRAC.
Defense Secretary Jim Mattis drew upon the report's conclusions in a letter to Rep. Mac Thornberry (R-Texas), asking the chair of the House Armed Services Committee to "enact the Department's legislative proposal authorizing a 2021 BRAC round." Mattis wrote, "an updated defense strategy must be supported by an updated basing strategy" in order to "shift resources to readiness and modernization."
The DOD report found the Air Force maintains 28 percent excess capacity, while the Army has 29 percent and the Navy six percent.
In July, the House rejected a proposed amendment to the National Defense Authorization Act that would have allowed a new BRAC round, and the Senate version of the NDAA also includes a provision barring a new round. The White House has made it clear that it supports another round of BRAC.
For more of Air Force Magazine's coverage of BRAC, see also BRAC's Long, Hard Slog from the February 2015 issue; The Long Road for BRAC from the February 2016 issue; and Too Many Bases, Not Enough Air Force from the June 2016 issue.