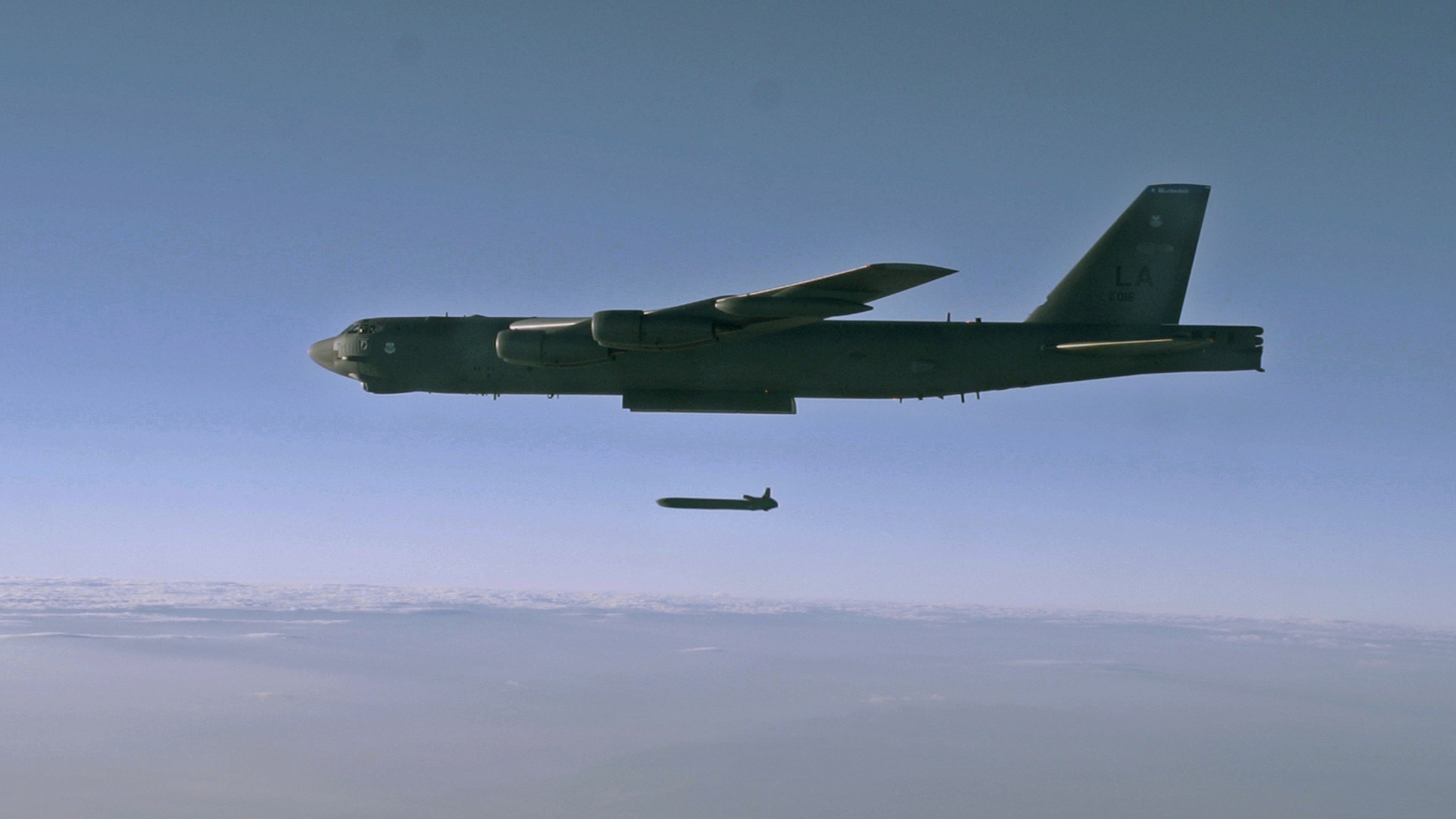 The House on July 13, 2017, rejected a proposal that would delay development of the Long Range Standoff Weapon, which is slated to replace the aging Air-Launched Cruise Missile, shown here. The ALCM was designed with a 10-year life expectancy, but has already served 35 years. Air Force photo by SSgt. Roidan Carlson.
The House on Thursday rejected proposed amendments to the 2018 National Defense Authorization Act (NDAA) that would have delayed development of the Long Range Standoff Weapon (LRSO) and allowed another round of base realignment and closure (BRAC). The Republican-led House also rejected defense spending limits proposed by Democratic members. In total, 210 amendments are being considered in several marathon floor sessions ahead of Friday's expected vote on the full NDAA.
Rep. Earl Blumenauer (D-Ore.) proposed an amendment that would limit spending on LRSO program development until the completion of the Pentagon's Nuclear Posture Review provides "a detailed assessment of why we need this weapon," Blumenauer said in floor debate. Rep. Adam Smith (D-Wash.), ranking member of the House Armed Services Committee, supported the amendment, saying, "I do not believe [LRSO] is the best investment of our money." Rep. Mike Rogers (R-Ala.) spoke in opposition to the amendment, arguing that "our country's senior-most military officers," including Vice Chairman of the Joint Chiefs of Staff Gen. Paul Selva, support the LRSO. The amendment was defeated by a vote of 169-254.
Rep. Tom McClintock (R-Calif.) offered an amendment that would allow "BRAC to move forward as our President has requested," he said in floor debate. Rep. Joe Wilson (R-S.C.) rose in opposition, saying "now is not the time to consider BRAC" because it "is not a proven cost-saving measure." Smith offered a heated defense of BRAC in response to Wilson, calling the idea that it does not save money "factually ridiculous" and claiming that, "past BRACs have saved us enormous amounts of money." The amendment was defeated by a vote of 175-248.
The House also defeated two Democrat-sponsored amendments that would have limited spending in the bill. An amendment to cut the bill's overall level of spending by one percent, or about $7 billion, was defeated 75-351. Another proposal to match defense spending increases, dollar for dollar, with increases to domestic discretionary spending was defeated 179-245.