Air Com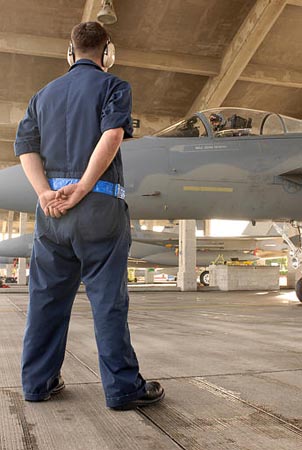 bat Command boss, Gen. John Corley, has now said that the Air Force's fleet of A, B, C, and D model F-15s will not fly "
until further notice.
" He issued the new order on Dec. 3 after technicians—Air Force and Boeing—investigating the remains of the F-15C that crashed Nov. 2 found additional cracks, this time in the longerons near the rear of the cockpit area. These cracks were in addition to those found in the earlier investigation that prompted ACC to order the
second stand-down
of the service's 442 F-15s. The Warner Robins Air Logistics Center in Georgia had issued specific inspection procedures to be followed by each F-15 unit based on the earlier finding. Besides the aircraft that crashed, officials now have found suspicious cracks in at least four other F-15s. Reportedly the ALC had begun to
suspect
the problems might be limited to the C model, but, so far, ACC plans to have inspections done on all the older models. The newer and structurally reinforced F-15Es
returned
to flight on Nov. 11.