JOINT BASE MYER-HENDERSON HALL, Va.—Gen. Mark A. Milley handed over his responsibilities as Chairman of the Joint Chiefs of Staff to Gen. Charles Q. Brown Jr. on a gray Sept. 29 morning here, marking a milestone in a turbulent era of U.S. defense policy. Brown is the first Airman to serve as the nation's top military officer since 2005.
The outspoken Milley and the measured Brown are a study in contrasts. A burly Army general, Milley served as the top military adviser to two presidents and found himself at heart of an array of foreign crises.
In a farewell address at Fort Myer, Milley ticked off some of the challenges he faced during his four years as Chairman, including the successful campaign that collapsed the Islamic State group's caliphate, an abrupt end to a war in Afghanistan the general has called a "strategic failure," and the ongoing push to help Ukraine claw back territory from invading Russian troops.
Milley did not explicitly mention former President Donald Trump, who picked Milley to be Chairman only to turn against him in the aftermath of 2020 presidential election. But the differences between the former President and retiring Chairman seemingly formed the backdrop for the major theme of Milley's speech: the importance of elevating respect for the Constitution over political loyalties.
"Today is not about anyone up here on the stage. It is about something much larger than all of us. It is about our democracy. It is about our republic," Milley said. "We don't take an oath to an individual. We take an oath to the Constitution. And we take an oath to the idea that is America, and we're willing to die to protect it."
Milley administered that oath to Brown, who will officially take over the role of Chairman at midnight Sept. 30 when Milley's term expires.
"CQ knows how to lead a global fighting force," Milley said.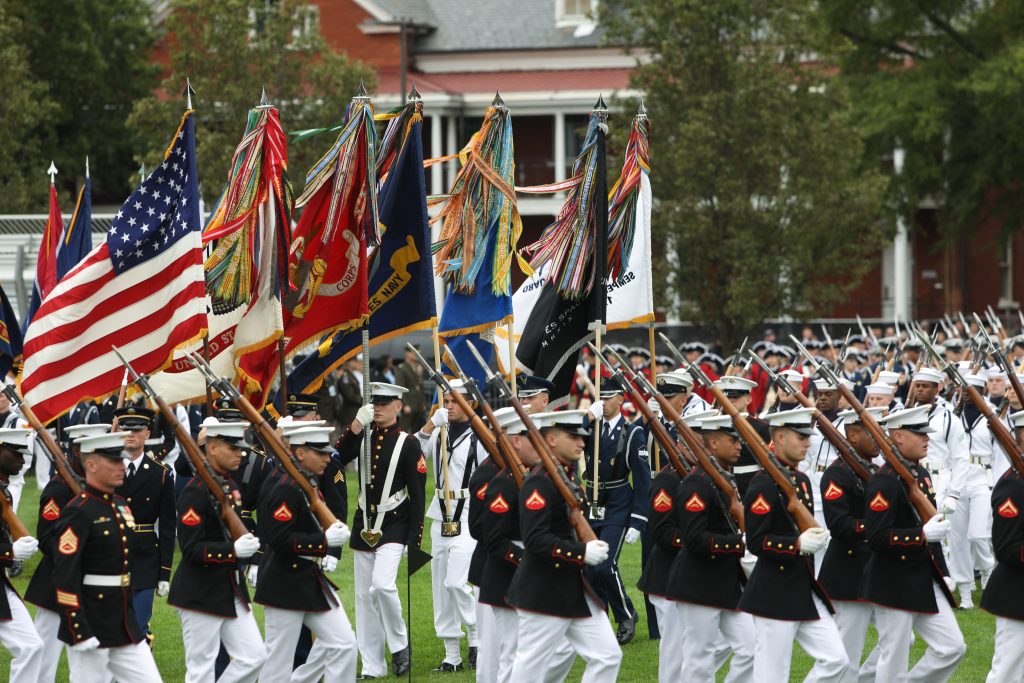 Brown brings a wealth of experience to his position with years of serve in the Pacific, Europe, and the Middle East, along with a deep appreciation for the importance of airpower.
"When I became Chief of Staff of the Air Force three years ago, I expressed the need to 'Accelerate Change,'" Brown said, referencing his oft-repeated mantra of 'Accelerate Change or Lose.' "My conviction has not wavered. The journey of change must continue to strengthen our national security."
Brown will be taking on his post as Ukraine's counteroffensive is moving slowly, China is building up its military might, and the future of nuclear arms control is in doubt. Among his challenges are political differences in the Congress that run so deep that the government is on the cusp of a shutdown that could leave much of the Pentagon's workforce unpaid and interfere with defense programs.
"As leaders, we must never lose sight of the direct impacts of the decisions we make and the impact they have on the lives and families around the world," President Joe Biden said in remarks at the ceremony.
With Brown's ascension to Chairman, the role of Chief of Staff of the Air Force will be filled on an acting basis by Vice Chief of Staff Gen. David W. Allvin. Allvin has been nominated to take over as CSAF on a permanent basis and is awaiting confirmation.