There's a push and pull between the administration and Congress in trying to give the Ukrainians what they need; not just to match the Russians but to overmatch the Russians. And I have had this stance for a very long time, that for heaven's sakes, we should be pounding the bloody hell out of the Russians, through the Ukrainians, so that they can't pop their head back up and come back in another 5 to 10 years. … And I think so many of us [in Congress] feel very strongly about this. If we're not helping the Ukrainians win and win decisively, what happens next with Taiwan [or] another hotspot?Sen. Joni Ernst (R-Iowa), speaking at the Reagan Defense Forum [Dec. 3, 2022].
We should be applying concepts of 'anti-fragility' to the whole industrial base … so when there are shocks to the system [such as COVID supply chain problems or the Ukraine crisis], they do not damage or stop the system from operating.

Some of the tools [to do that] are multi-year production contracts for expendables, such as munitions, but we need to go beyond that. We need a significant reduction in the number of single-source suppliers for key components … and procurement and maintenance of the tooling and capacity you need to quickly move two standard deviations above what peacetime production rates are … in a short amount of time.

Those are things I know the government is looking at now, but we need to fund those.

Resiliency isn't without cost."Jim Taiclet, CEO, Lockheed Martin, at the Reagan Defense Forum [Dec. 3, 2022].
We are going to help you pay for weapons, stow weapons for you to access, give you presidential drawdown authority from U.S. stocks, and work together to plan and exercise.U.S. Navy Rear Adm. Mark Montgomery (Ret.), commenting on Congress passing $10 billion in financing and grants in weapons sales to arm Taiwan and authorize the potential transfer of arms from American military stockpiles in the event of a Chinese attack [The Wall Street Journal, Dec. 16].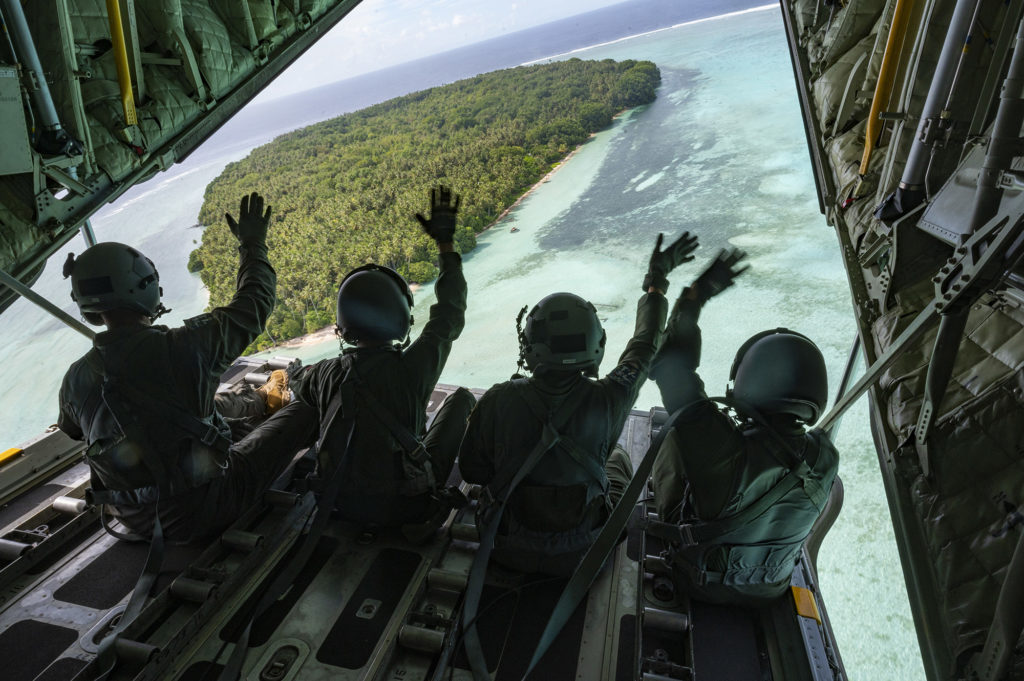 It is a very challenging task. But I told this to many people, and I am not lying when I say that this is the best thing I've ever done in the Air Force, the most rewarding thing I've ever done. When you drop those bundles, and then you see the children running to it and waving, it is just a feeling unlike any other thing I've ever had. It's incredible.

Capt. Andrew Zaldivar, Operation Christmas Drop mission commander [Air & Space Forces Magazine, Dec. 22].
Two main developments are going to impact future war. The proliferation and availability of combat drones for longer-ranged, more-sophisticated operations, and the absolute necessity to have cheap tactical drones for close-support operations.Samuel Bendett, analyst at the Center for Military Analyses, on the use of drones in the Russia-Ukraine war [Washington Post, Dec. 2].
War is an economy. It's money. And if you have a drone for $3,000 and a grenade for $200, and you destroy a tank that costs $3 million, it's very interesting."Graf" (military call sign), a Ukrainian soldier in charge of a team developing special drone-dropped grenades to kill Russian tanks [The New York Times, Jan. 7].