Many Airmen have impressive abilities, like flying jets past the sound barrier or performing battlefield surgery. But Staff Sgt. Elijah Braly has his own crucial ability: the power to spend as much money as necessary to get service members what they need at Incirlik Air Base, Turkey.
As described in a Nov. 2 press release, Braly is the only staff sergeant outside of the continental U.S. with an unlimited warrant, the highest expenditure authority granted to Airmen in the contracting career field.
"The name says it all, there is no trick meaning in 'unlimited,'" Incirlik's 39th Contracting Squadron (CONS) explained to Air & Space Forces Magazine. "Unlimited contracting officers can obligate government funds without limitation."
Contracting Airmen work with private businesses to help plug the "capability gaps that can't be resolved from within the military" the squadron said. The contracts are generally used to purchase a commodity, a service, or construction.
"Each base supported is almost like a small town and a contracting officer (enlisted or commissioned) has been involved in purchases ranging from printer paper to forklifts (commodity), groundskeeping to doctors (services), and fences to ATC towers (construction)," the squadron explained.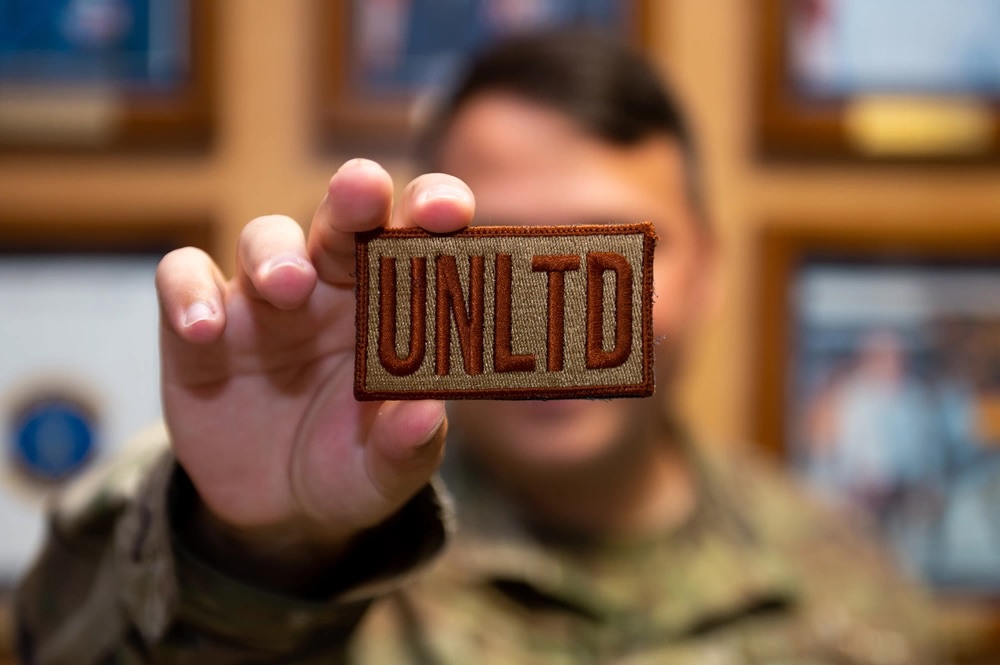 As the noncommissioned officer in charge of architect-engineering for the 39th CONS, Braly is responsible for the phase before a construction project takes place. If a new facility needs to be constructed, repaired, or altered, he would hire a licensed private contractor to develop architectural drawings showing electrical diagrams, floor plans, egress routes, and other factors that would be used in the actual construction project. It is an important duty, but the new unlimited warrant is an even greater responsibility.
Warrants are special authorizations granting individuals the ability to spend money on behalf of the government, Capt. Gabriel Stelly, director of business operations for the 39th CONS, explained in the press release. Airmen who have more than a year of contracting experience can receive a simplified acquisition threshold capped at $250,000.
When Braly first enlisted in 2017, usually Airman ranked only at technical sergeant and above received warrants, but the culture is shifting to give more junior enlisted Airmen greater responsibility. Two factors led to this shift, the squadron explained. The first is that the Air Force is trending "towards augmenting their capabilities with more contracts over providing "inhouse" capabilities." The second is that the Air Force wants to make the most of its people and resources, including high-performing enlisted contracting officers.
"Due to these reasons, junior enlisted have slowly earned more responsibility and authority to execute with higher dollar warrants," the squadron said. "A higher dollar warrant isn't just an increase in spending, it increases the impact a contracting officer can have, it allows them to be a bigger force multiplier, and it allows them to tackle bigger issues in the Air Force and military."
Case in point, Braly received his first warrant capped at $250,000 in 2021. He later applied for the unlimited warrant, though it was not an easy process. The Airman had to have two years of experience with a contracting warrant and a bachelor's degree. He also had to pass the contracting officer's test, participate in the contracting study group, receive a nomination from unit leadership, and receive final approval from a board that often includes the director of contracting for U.S. Air Forces in Europe, a lawyer, a policy analyst, and a pricing analyst.
Just 102 enlisted Airmen have unlimited warrants. Now that Braly has one, he can execute multi-million or multi-billion dollar acquisitions, a crucial ability for procuring weapon systems, theater-wide support contracts, and other big-ticket items. One example at Incirlik is the $100 million Multiple Award Construction Contract, split among eight construction contractors to repair base infrastructure.
"While specific examples are abundant, the larger idea is that Elijah has demonstrated unique business acumen and acquisition prowess to a degree that qualifies him to execute contracts at any fiscal level," the squadron wrote. "Whether it is a $100 million dollar contract local for base support services, a $300 million dollar multiple-award contract for infrastructure repair, or a $1 billion dollar theater-wide dining facility contract, Sgt. Braly is now appointed, endorsed, and uniquely qualified to obtain these capabilities for the Air Force."
That kind of experience working on large contracts can also make Braly a mentor for younger contracting officers. He already has some advice in mind.
"Be persistent, and really talk to your leadership about your goals and how they can help you get you to that point," he said in the press release. "Really hone your craft, understand the amount of effort it takes to get to that accomplishment, and piece by piece move toward that goal."