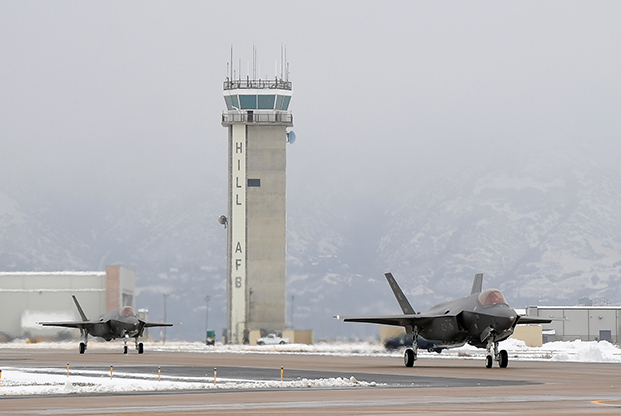 The Joint Strike Fighters' arrival brings the total number of F-35As at Hill to 52 and is a big step toward the 388th FW having a full complement of 78 of the fighters by 2019's end. Air Force photo by Todd Cromar.?
A third F-35 squadron at Hill AFB, Utah, received its first jets on Dec. 12, bringing the total number of aircraft to 52 at the Air Force's first operating location.
The 421st Fighter Squadron joins the 34th and 4th Fighter Squadrons and Aircraft Maintenance Units at Hill, which is slated to receive 78 F-35As by the end of next year.
The base began to receive the jets in October 2015 and previously flew F-16s.
The 421st stood up earlier this year, with pilots and maintainers operating on jets loaned from the other squadrons at the base.
"Our pilots and maintainers have been working hard and we're ready to fill the squadron out and fulfill the wing's mission: to rapidly employ combat power," 421st FS Commander Lt. Col. Richard Orzechowski said in a press ?release.