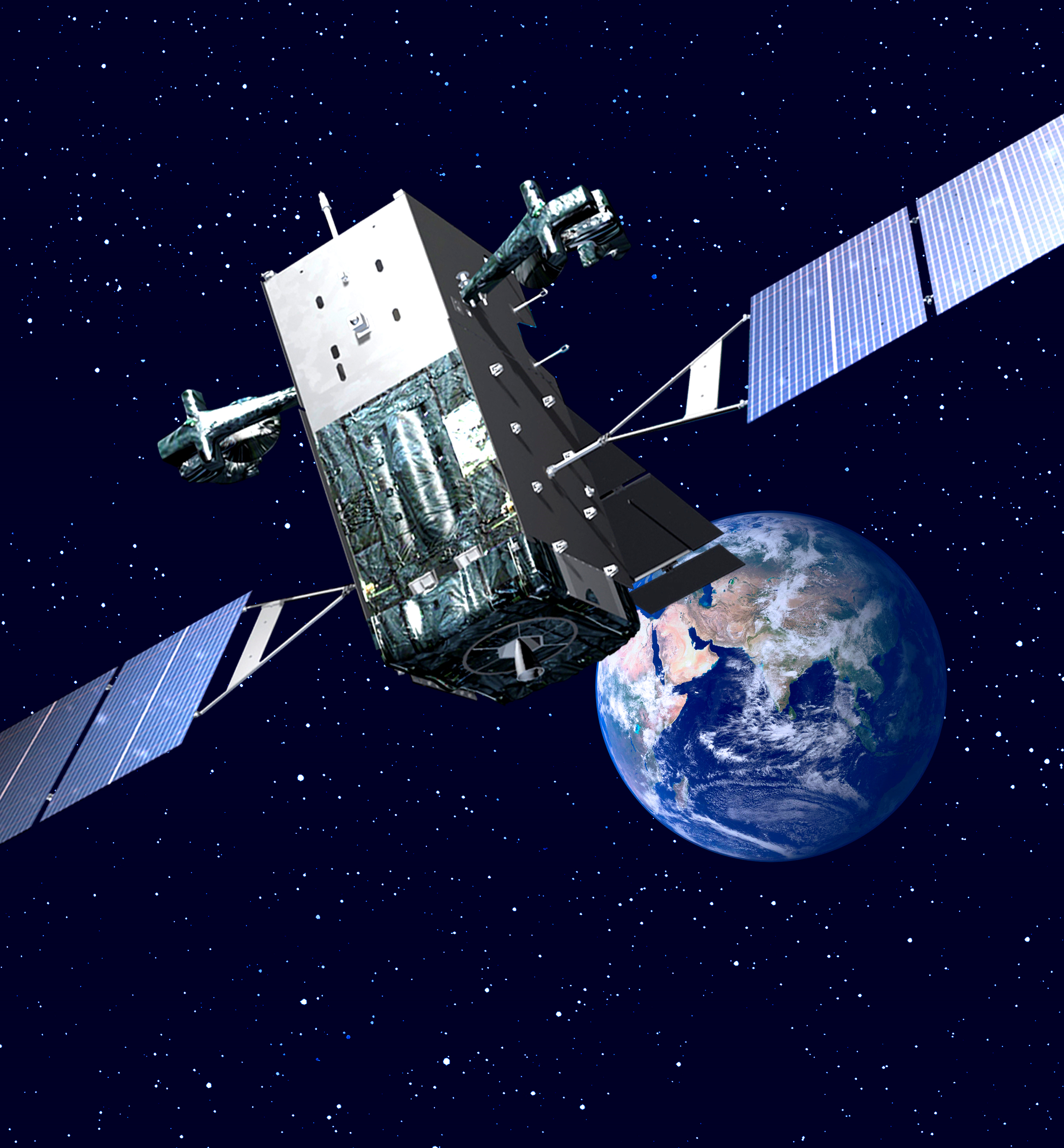 The Space and Missile Systems Center plans to award Lockheed Martin the initial contract for a Next Gen early missile warning system, though it will compete follow-on blocks. Here is a ?Lockheed image of a SBIRS satellite in space.
The Space and Missile Systems Center released a request for information Tuesday for a group of at least seven next-generation strategic missile warning satellites.
These space-based sensors would constitute a follow-on for the current SBIRS early missile warning system. Because the requirement comes with "unusual and compelling urgency," SMC expects to award SBIRS contractor Lockheed Martin with an initial deal for the Next Gen system. SMC said it would hold an open competition for production of later satellites in the program.
The Next Gen satellites will be "nuclear hardened spacecraft" developed in coordination with the Air Force's "Space Warfighting Construct," SMC said. This means the new strategic missile warning sensors must be able "to counter emerging threats while operating in a contested environment." Core requirements for the Block 0 capability include "specific target sets for detection and reporting" and "a high degree of resiliency … to increase strategic survivability," according to the RFI.
Initially, SMC wants a Block 0 production of three geosynchronous earth orbit (GEO) satellites and two polar-orbiting satellites with an initial launch capability in Fiscal 2025 and an "architecture operational" date of Fiscal 2029. Ultimately, SMC plans to buy at least two more GEO satellites starting in FY 2020 with an initial launch capability of FY 2030.
These efforts "may result in a new program" that will provide a "strategic survivable next generation layer" of missile warning satellites that can "perform boost phase missile warning for all classes of targets," according to the RFI.
For Block 0 satellite production, SMC has made "a preliminary assessment" that only Lockheed Martin, which produced all six SBIRS satellites, can build the required space vehicles "without unacceptable schedule risks." After the initial rush to produce Block 0 satellites, SMC said it "anticipates a full and open competition" for Block 1 vehicles.
SMC said it is also planning a separate follow-on layer of detection to fulfill "non-strategic missile warning requirements," and those satellites "will be acquired through a separate program."