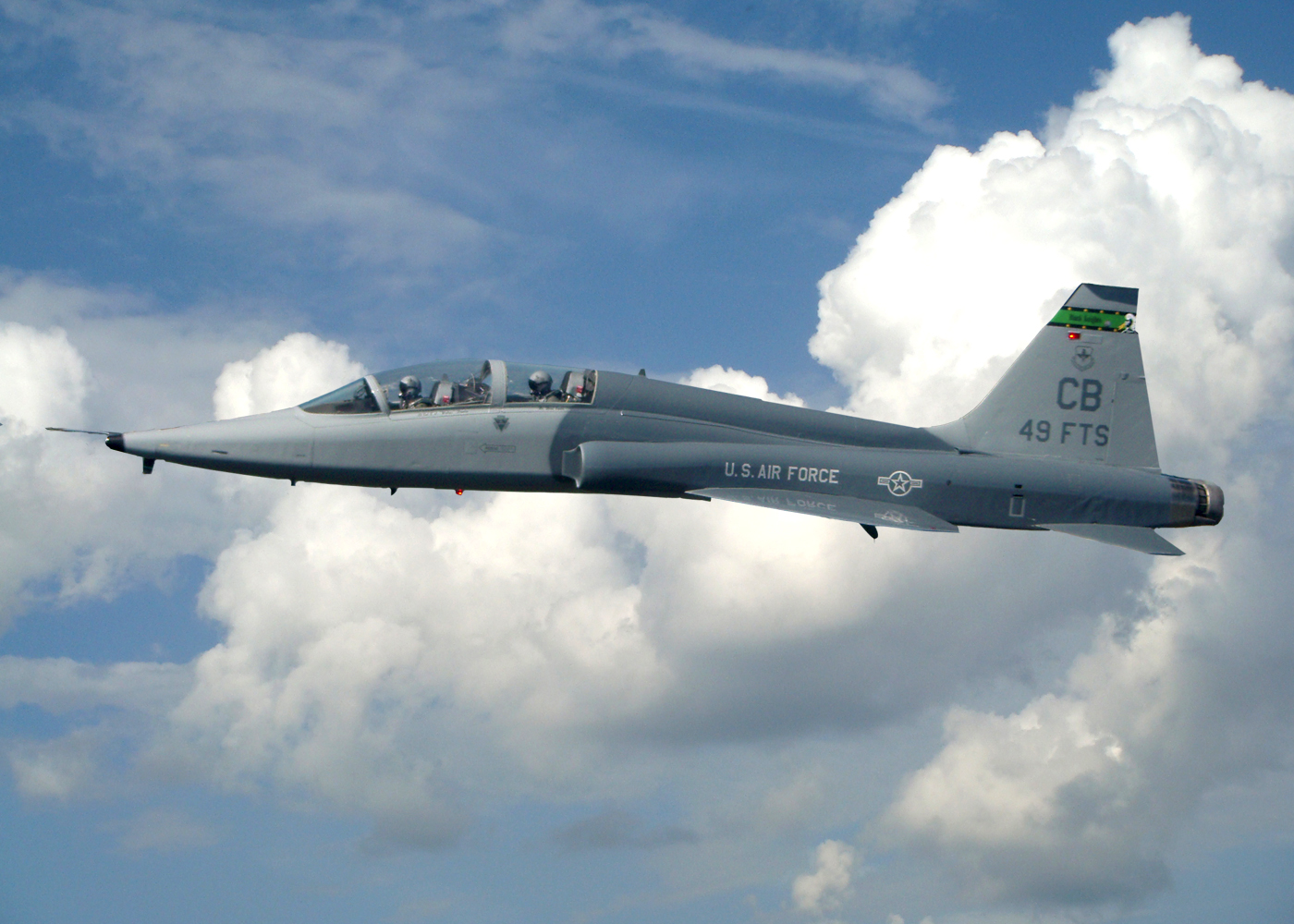 A T-38, like the one shown here, crashed in a remote area outside Columbus AFB, Miss., on Wednesday morning. USAF photo.
A T-38C Talon II crashed in a remote area near Columbus AFB, Miss., around 8:30 a.m. on Wednesday.
Both pilots safely ejected and are being evaluated at a local hospital, according to a statement posted on the base's Facebook page.
"First responders have extinguished the fire and are securing the area," according to the statement. No houses or other structures were damaged in the crash.
Seventeen airmen have died in aircraft crashes this year. On May 2, a Puerto Rico Air National Guard WC-130 crashed on its way to the boneyard in Arizona, killing all nine airmen on board. A month earlier, on April 4, USAF Thunderbirds No. 4 pilot Maj. Stephen Del Bagno died when his F-16 crashed during a training sortie in Nevada. And on March 15, seven airmen were killed when their HH-60G Pave Hawk helicopter crashed in Iraq. USAF officials said that crash did not appear to be caused by enemy activity.
Chief of Staff Gen. David Goldfein has ordered all USAF flying wings to take a one day safety stand down. The service is focused on finding any common causes in the string of mishaps, but officials maintain the spate of accidents does not constitute a "crisis" and is not likely tied to sequestration-related cuts or readiness issues. ?
A base spokesman told Air Force Magazine that Columbus Air Force Base has completed its one-day operational safety review.