A Russian fighter damaged a U.S. drone over Syria earlier this week, the top Air Force commander for the region said July 25, in the latest escalation between American and Russian aircraft.
"Russian fighter aircraft flew dangerously close to a U.S. MQ-9 drone on a defeat-ISIS mission, harassing the MQ-9 and deploying flares from a position directly overhead, with only a few meters of separation between aircraft," Air Forces Central (AFCENT) commander Lt. Gen. Alexus G. Grynkewich said in a statement.
"One of the Russian flares struck the U.S. MQ-9, severely damaging its propeller," according to Grynkewich. "Fortunately, the MQ-9 crew was able to maintain flight and safely recover the aircraft to its home base."
The incident took place at approximately 7:23 am Syria time on July 23. The U.S. declassified video of the incident two days later. The incident involved a single Russian Su-35 fighter, a U.S. official told Air & Space Forces Magazine.
This latest incident follows a pattern of close calls in the past month over Syria, where Russian and American planes both operate. It is also the first time one aircraft has inflicted damage on another since a Russian Su-27 clipped the propeller of an MQ-9 over the Black Sea in March. Unable to operate the drone safely, U.S. operators downed it in the sea.
Over Syria, U.S. MQ-9s regularly assist anti-ISIS missions. In recent months, however, they have been harassed by Russian aircraft, even though ISIS is ostensibly a common foe. In November 2022, a Russian-controlled surface-to-air missile fired at a U.S. drone, and a steady stream of incidents has followed since.
Russian aircraft have regularly overflown U.S. troops in eastern Syria since March 1, and come close to manned American aircraft, flying within 500 feet, actions Grynkewich has repeatedly called out as "unsafe and unprofessional."
On July 16, a U.S. MC-12 Liberty, a small turboprop surveillance plane, was caught in the jet wash of a Russian fighter. Grynkewich said the incident put the four MC-12 crew members' lives at risk.
The U.S. has roughly 900 troops in Syria and partners with Kurdish groups to defeat the remnants of ISIS. U.S. aircraft support the effort by providing intelligence, surveillance, and reconnaissance, force protection, and airstrikes. Russia is in Syria supporting the regime of Bashar Al-Assad.
"Russian unsafe and unprofessional behavior in the air not only degrades our Defeat ISIS mission, it risks unintended escalation and miscalculation," Army Gen. Michael "Erik" Kurilla, the head of U.S. Central Command, said in a July 25 statement.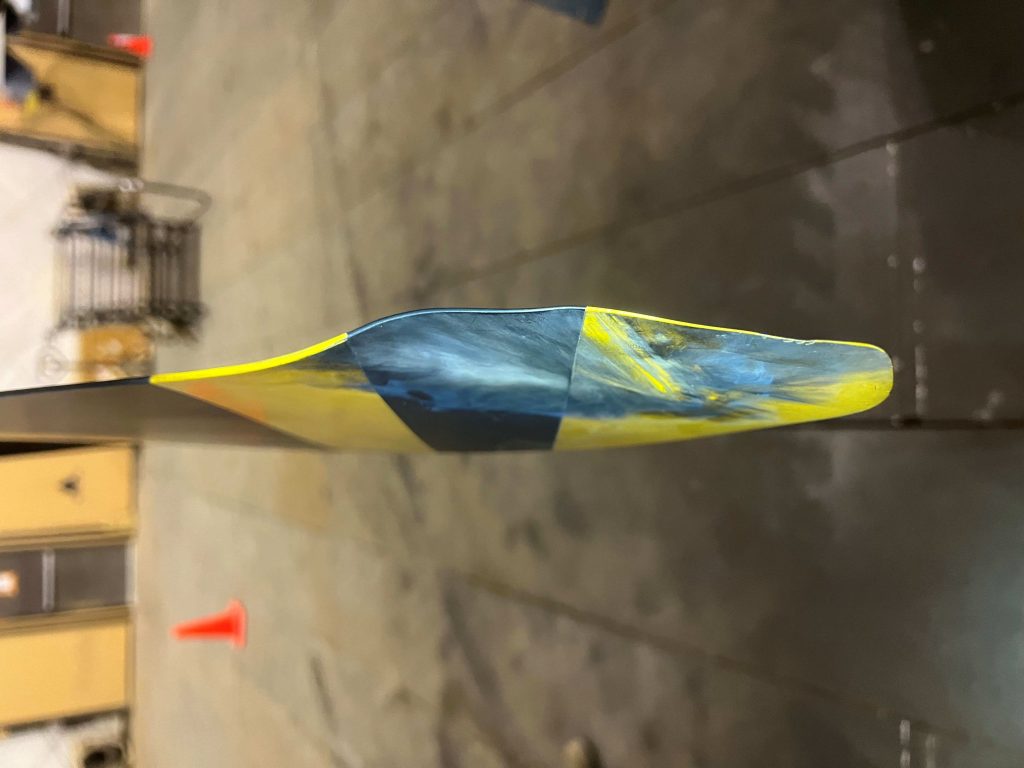 Elsewhere in the region, the U.S. is rushing military forces to the Arabian Gulf, where Iran has grown more brazen in seizing oil tankers as they transit the Strait of Hormuz, a strategic choke point between the Gulf and the Gulf of Oman through which roughly 20 percent of the world's oil flows.
U.S. officials have warned of an increasingly close defense partnership between Iran and Russia. F-35s, the USS Bataan amphibious assault ship, and Marines are joining A-10, F-16s, and U.S. ships in an attempt to deter Iran.
For now, the Pentagon does have "any indication that says that this is a coordinated effort between Russia and Iran," according to deputy Pentagon press secretary Sabrina Singh.
"We do not seek escalation; we do not seek war with Russia," Singh told reporters July 25. "But there's no excuse for Russian forces' continual harassment of our MQ-9s, especially after years of operating within the region and after years of also being very clear on what our goals are, which is the enduring defeat of ISIS."
Singh said increased U.S. assets moving into CENTCOM were "specifically to address what is happening in the Strait of Hormuz" and not Russia's aerial maneuvers in Syria.
While that remains the case, "it is at the commander's discretion if he feels that these assets need to be moved or need to be used in a different way in a different part of the region," Singh added.
A senior U.S. defense official previously told Air & Space Forces Magazine that the F-35s could be used near the Strait of Hormuz if the airspace became contested, as well as over Syria if Russia presented a more significant threat. F-22 Raptors were deployed to the region in June but were scheduled to depart.
"Having that fifth-gen capability up in Syria doing defensive counterair gives us more capacity up there," the senior U.S. defense official said. "It's effective against some of those Russian provocations that we've previously countered with the F-22."
In a video released by Air Forces Central, the Russian fighter that harassed the MQ-9 on July 23 was painted with the Russian military's signature "Z" symbol, first used by units involved in the invasion of Ukraine. The Russian Embassy in Washington did not reply to a request for comment on the latest incident.
"The Russian fighter's blatant disregard for flight safety detracts from our mission to ensure the enduring defeat of ISIS," Grynkewich said. "We call upon the Russian forces in Syria to put an immediate end to this reckless, unprovoked, and unprofessional behavior."