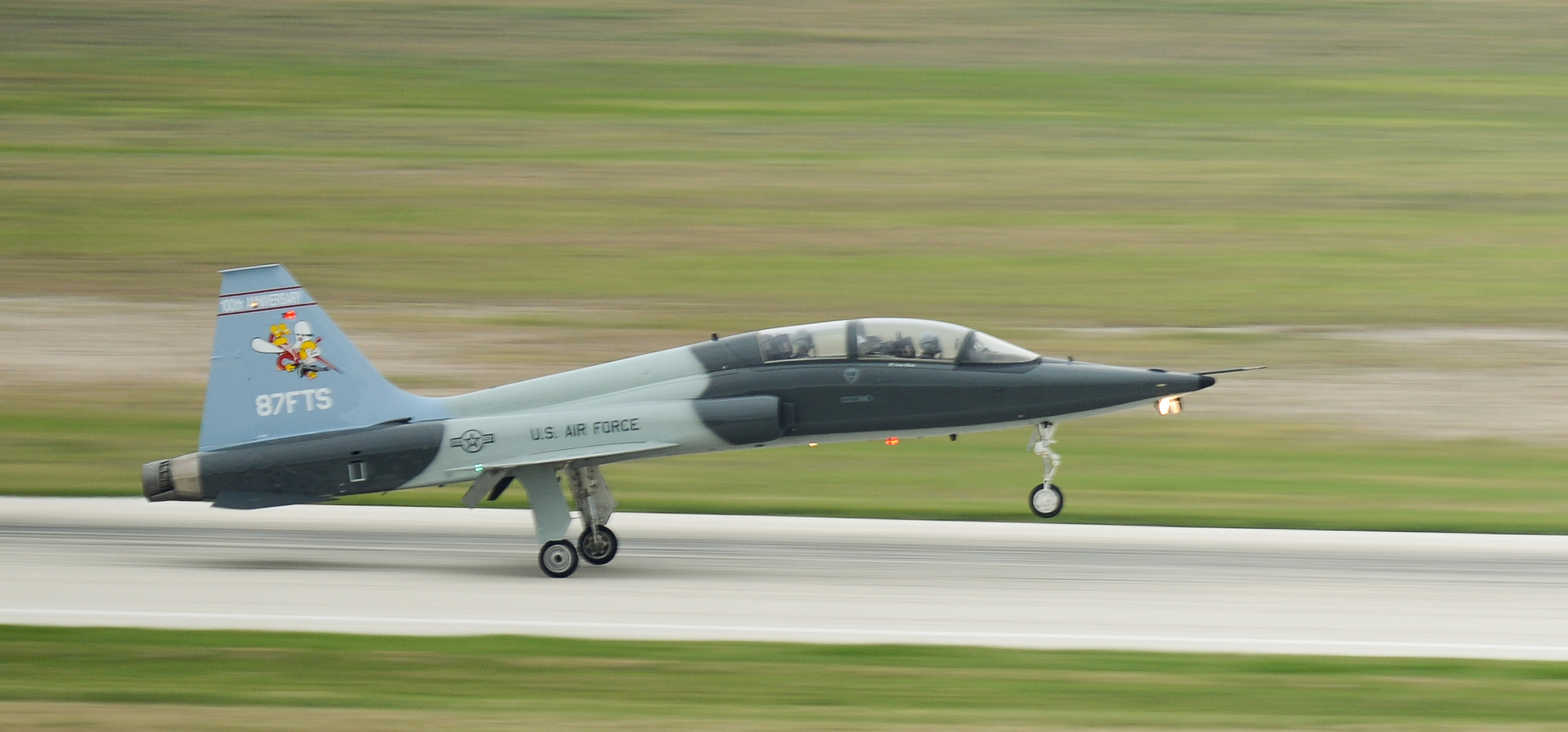 A T-38 assigned to Laughlin AFB, Texas, like the one shown here, crashed near Del Rio, Texas, on Monday, killing one pilot and injuring another. The cause of the accident remains under investigation and the name of the pilot has not yet been released. Air Force photo by A1C Benjamin N. Valmoja.
Laughlin AFB, Texas, grounded all its aircraft after one pilot was killed and another injured in a Monday night crash near the Texas-Mexico border.
At about 4 p.m., a T-38 Talon crashed near Del Rio, Texas, during a training flight from Laughlin. One pilot was able to eject and was injured, and another was killed. As of Tuesday afternoon, it was not yet clear if the student or instructor was killed. The Air Force has not yet released a name.
"Our biggest priority at this time is caring for the family and friends of our airmen," 47th Flying Training Wing Vice Commander Col. Michelle Pryor said in a statement. "We are a close knit family, and when a tragedy like this occurs every member of the US armed forces feels it."
Laughlin announced Tuesday that it was suspending all flying operations throughout the Thanksgiving holiday.
"Our community has suffered the irreplaceable loss of one of our pilots," 47th Flying Training Wing Commander Col. Charlie Velino said in a statement. "The immediate concern is to provide support and love to his family, friends, and colleagues."
The 47th Flying Training Wing at Laughlin is responsible for undergraduate pilot training in the T-38, along with flying T-6s and T-1s.