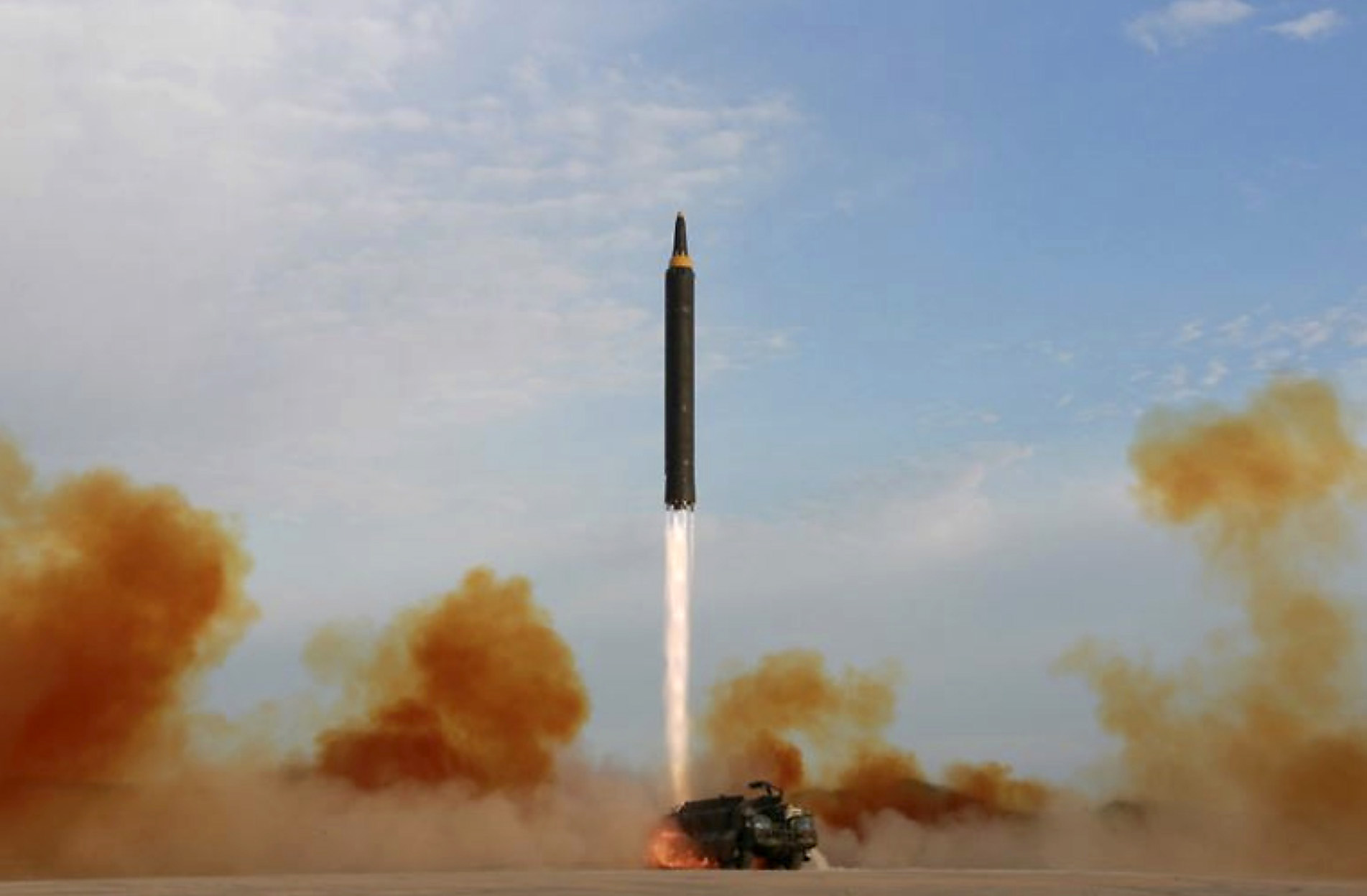 A North Korean strategic ballistic missile, the Hwasong-12, blasts off from its mobile transporter/launcher vehicle during a test attended by leader Kim Jong Un in this undated photo. DPRK Korea photo.
North Korea's Tuesday launch of a ballistic missile from Sain Ni was the highest Pyongyang has yet achieved.
"It went higher, frankly, than any previous shot they've taken," Secretary of Defense Jim Mattis said at the White House on Tuesday. "It's a research and development effort on their part to continue building ballistic missiles that can threaten everywhere in the world, basically," Mattis added.
In response to the latest launch, South Korea "fired some pinpoint missiles out into the water, to make certain North Korea understands that they could be taken under fire by our ally," he said.
North Korea used the successful launch to declare its arrival as a nuclear power. According to a statement from the Korean Central News Agency, Pyongyang has claimed that the new Hwasong-15 ICBM it tested can carry a "super-large heavy warhead which is capable of striking the whole mainland of the US," National Public Radio reported.
South Korea's unification minister also warned on Tuesday that the pace of North Korea's weapons development is accelerating, and that its nuclear weapons program could be declared complete as early as 2018.
"We will take care of that situation," President Donald Trump said Tuesday at the White House. On Wednesday morning, Trump tweeted that he "just spoke to President Xi Jinping of China" about the launch and that "additional major sanctions will be imposed on North Korea today." He again reiterated in the tweet that, "this situation will be handled!"