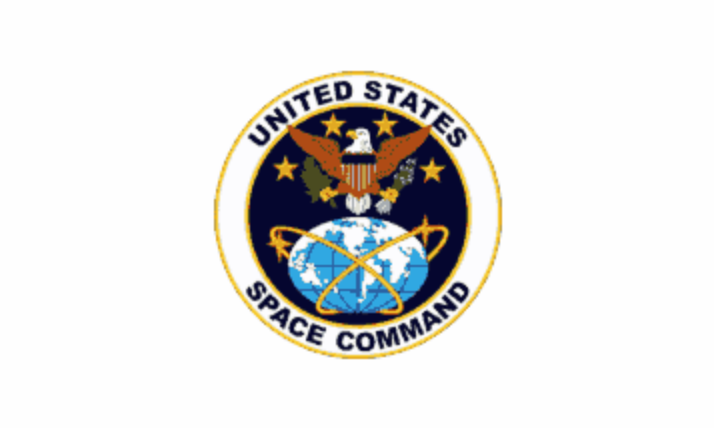 The Defense Department would be bring back US Space Command as a subordinate unified command under US Strategic Command under a proposal put forward Wednesday by the House Armed Services Strategic Forces Subcommittee.
The Defense Department originally created a US Space Command in 1985, but former Defense Secretary Donald Rumsfeld merged the command with STRATCOM in 2002, according to the command's history.
The proposal is contained in the subcommittee's "mark" of the Fiscal 2019 National Defense Authorization Act, to be discussed in committee markups Thursday before the bill goes to the full Armed Services Committee.
Under the proposal, the new command would be responsible "for carrying out joint space warfighting operations." Unless directed otherwise, all Active and reserve space warfighting operational forces in the US military would be assigned to the new command, "including the numbered Air Force responsible for carrying out space warfighting operations," according to the mark. The commander would be a four-star general or admiral, to be appointed by the President, with the advice and consent of the Senate.
For the three years following establishment of the command, the commander of Air Force Space Command could hold both posts, but after that period one person could not serve in both positions simultaneously.
The subcommittee mark would also direct establishment of a new numbered Air Force responsible for space warfighting operations and assigned to the new US Space Command, but creation of this new numbered Air Force "shall not effect the space support mission of the 14th Air Force," including as it relates to space launches, training, and exercises. The 14th AF also would still be assigned to AFSPC.
The Strategic Forces Subcommittee proposal also has language directing the Pentagon to develop a plan to establish an alternative acquisition system for defense space acquisition; requiring evaluation and better security of the protected satellite communications program and overhead persistent infrared systems supply chain; requiring DOD to consider the risks and benefits of using small and medium-size buses for strategic and tactical payloads; and directs DOD to brief the committee on efforts to use commercial equipment for a follow-on wideband communications system.
Other language in the subcommittee mark includes proposals to recommend funding above Trump's budget request to speed development of a conventional prompt strike operational capability; to continue development of critical directed-energy, space sensing, and hypersonic defense capabilities by the Missile Defense Agency; and require the Missile Defense Agency to establish a boost-phase intercept program that uses kinetic interceptors, as well as begin developing a set of space sensors for missile defense tracking and discrimination.
The proposal from the Seapower and Projection Forces Subcommittee includes language to authorize full funding for the B-21 and would establish a minimum of 479 air refueling tankers for the Air Force, compared to 489 total tankers in services fleet as of Fiscal 2016. That number, however, would be subject to the results of the Mobility Capability and Requirements Study 2018.
This proposal would also authorize multiyear procurement of C-130J aircraft, recommend full funding for the VC-25B Presidential Recapitalization Aircraft program—the new Air Force One—and recommend continued support for propulsion and propeller upgrades of Air National Guard and Air Force Reserve C-130H airlift aircraft.
The proposal from the Tactical Air and Land Forces Subcommittee contains a number of Air Force-related provisions, including language to require the Air Force to continue the JSTARS Recapitalization program and integrate that recapitalization program into what the subcommittee has called "the foundational platform" for the advanced battle management system.
The proposal also works to aid efforts to address physiological episodes in tactical and training aircraft—pilots continue to report hypoxia-like physiological incidents in Air Force T-6 trainers, even though the T-6 fleet is flying again following a February grounding. The mark also would require the Navy and Air Force Secretaries to certify that all new aircraft have the most advanced technology to alleviate these episodes, as well as require the Defense Secretary to provide a cost estimate and baseline schedule for the F-35 continuous capability development and delivery program.
In addition, the language would set conditions and encourage DOD to look into ways to speed the Future Vertical Lift Program.
The Emerging Threats and Capabilities Subcommittee mark recommends to the committee additional funding for artificial intelligence and machine learning programs, and directed-energy and hypersonic programs.
This proposal is also aimed at bolstering cyber warfare capabilities and strengthening congressional oversight through such steps as toughening Defense Department networks, weapons systems, supply chains, and capabilities. It would also increase congressional oversight of cyber military operations and cyber warfare capabilities, and would strengthen international partnerships for cyber warfare and influence operations. And, it would take a number of steps to strengthen counterterrorism and unconventional warfare capabilities, including creation of a Pentagon principal adviser for countering weapons of mass destruction to oversee policies and activities within DOD.
The Readiness Subcommittee proposal includes language recommending increased funding for equipment maintenance, spare parts, and training, as well a requirement that DOD include cyber and space in its quarterly readiness reports.
Language in the Military Personnel Subcommittee mark includes provisions to enable full funding for a pay raise for troops, and authorizes a higher endstrength for the Air Force, Army, Navy, Naval and Air Reserve, and Air National Guard.
The subcommittees will mark up their proposals Thursday, starting with the Readiness Subcommittee at 9 a.m. That session is set to be followed by Emerging Threats and Capabilities at 10 a.m., Military Personnel at 11 a.m., Tactical Air and Land Forces at 12:30 p.m., Seapower and Projection Forces at 1:30 p.m., and Strategic Forces at 3 p.m. The sessions will be available on the committee's website.