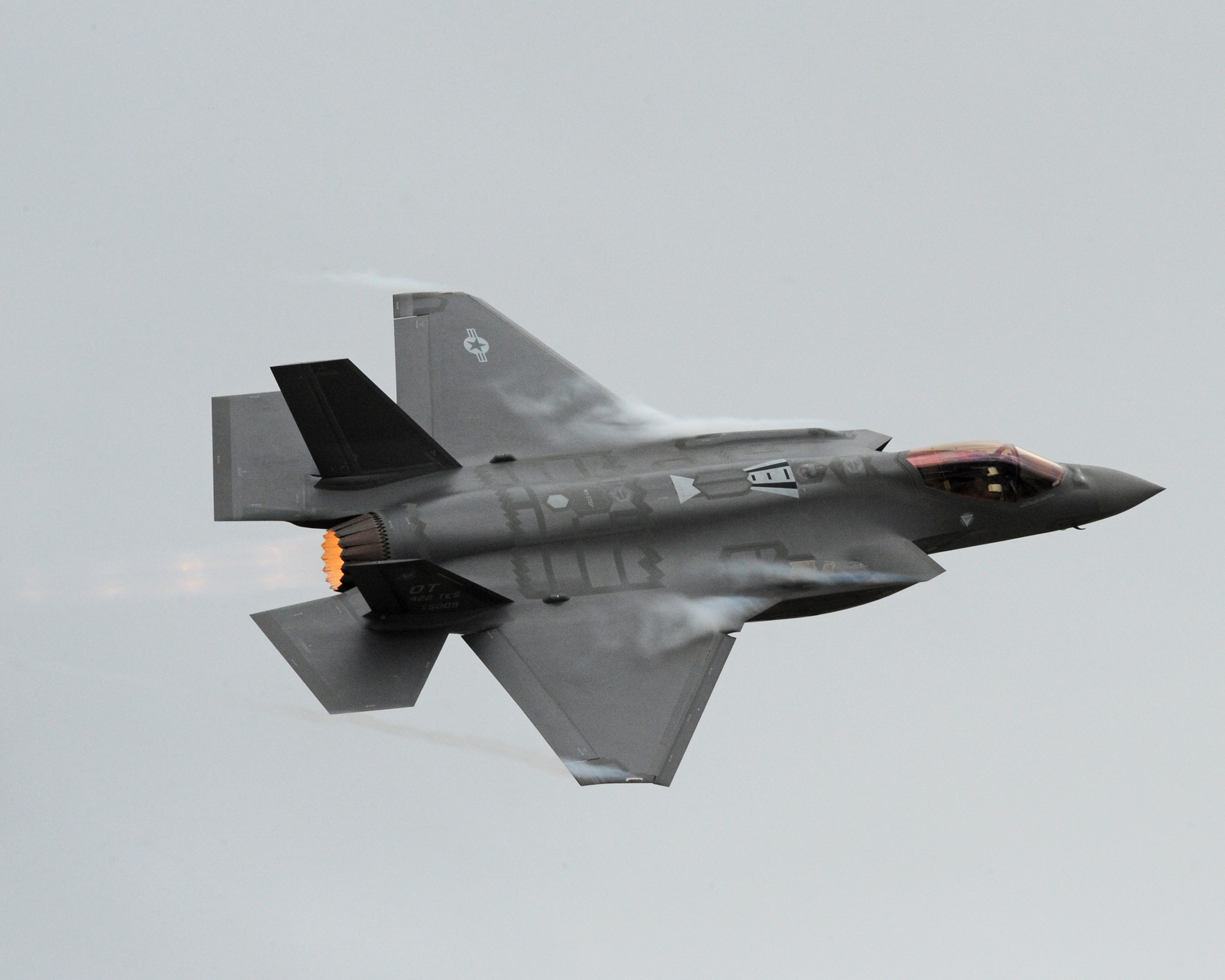 House Armed Services Committee Chairman Rep. Mac Thornberry's mark-up of the Fiscal 2018 defense authorization bill includes 10 more F-35As than requested in the President's Budget. Here, the first F-35A lands at Hill AFB, Utah, on Sept. 13, 2013. Air Force photo by Alex R. Lloyd.
The House is set to propose $621 billion in base budget defense spending for fiscal year 2018—more than the $574 billion requested by President Donald Trump, but short of the $640 billion baseline championed by congressional leaders, including Rep. Mac Thornberry (R-Texas), chairman of the House Armed Services Committee, and Sen. John McCain (R-Ariz.), chairman of the Senate Armed Services Committee.
Thornberry released his draft of the 2018 National Defense Authorization Act ahead of Wednesday's full committee markup. The document bolsters the overseas contingency operations budget, which is traditionally reserved for war funding, by $10 billion. However, HASC is calling the additional money "OCO for base," noting it was put there to avoid triggering the Budget Control Act spending caps, which only apply to base budget spending. When the additional $10 billion is included, the HASC base topline is $631 billion.
The mark funds a total of 87 F-35s, including 10 of the 14 F-35As the Air Force requested in its unfunded priorities list, as well as an additional three KC-46s and 12 MC-130Js for the service.
The chairman's mark also proposes a 2.4 percent military pay raise, higher than Trump's proposed 2.1 percent raise. It would add 17,000 soldiers and 1,000 sailors above the President's budget request, while adopting essentially the same Air Force end strength.
The NDAA incorporates policy provisions from a bill sponsored by HASC ranking member Rep. Adam Smith (D-Wash.) that declares Russia in material breach of the Intermediate-Range Nuclear Forces (INF) Treaty and provides $50 million for the "development of active defenses to counter ground-launched missile systems" of the type prohibited by the treaty.
A summary of the bill provided by HASC says the NDAA will also include policies related to the reorganization of the National Security Space enterprise approved by the HASC strategic forces subcommittee last week.