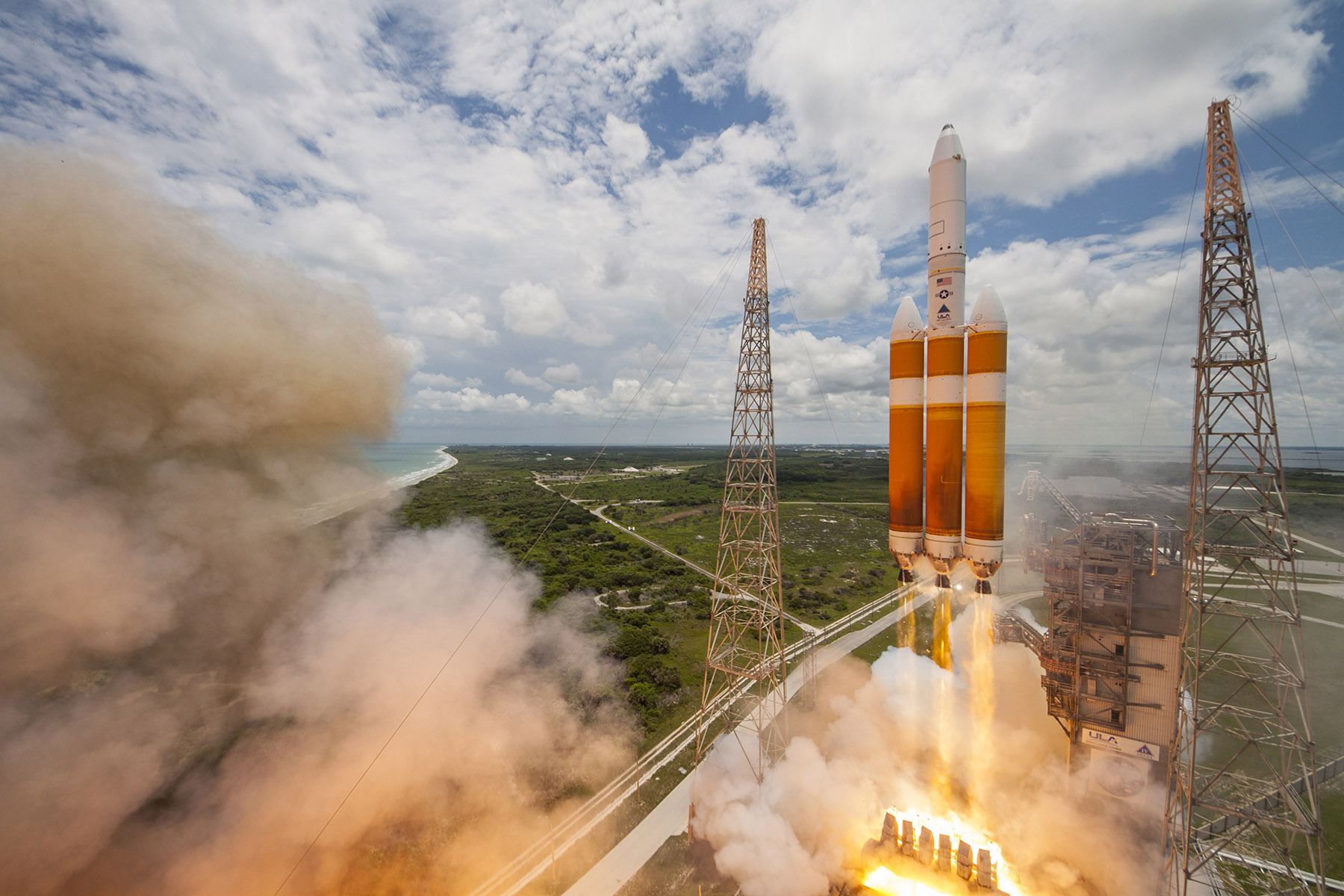 A United Launch Alliance Delta IV-Heavy rocket lifts off from Cape Canaveral AFS, Fla., June 11, 2016. ULA photo.
Three major Air Force acquisition programs saw greater than 10 percent decreases in cost from 2015 to 2016, while the overall F-35 program and key weapons acquisition program saw costs jump, according to a new Pentagon report.
The Defense Department on Tuesday released its periodic Selected Acquisition Report, outlining performance changes across 86 programs from December 2015 to December 2016. There was a $98.9 billion increase since the previous SAR, the Pentagon said in an announcement.
The overall F-35 program saw a cost increase of $27.4 billion over the time period covered by the report, due primarily to "schedule variance" for both the Air Force and Navy. The Air Force's decision to stretch out production of the F-35A from Fiscal 2038 to Fiscal 2044 and lower the peak production rate from 80 aircraft per year to 60 per year was responsible for a nearly $7 billion price increase.
The SAR details program changes, both increases and decreases, of more than 10 percent. The other major Air Force cost increase was the Joint Direct Attack Munition program. These costs increased about $1 billion primarily because of an increase in tail kits and adjustments for current and prior escalation indices. The Air Force is buying new weapons as fast as industry can make them in an effort to replenish depleted stockpiles after so many years of continuous operations.
Three major Air Force acquisition programs saw cost drops by more than 10 percent.
The KC-46A program saw a drop of $3.66 billion, from $48.2 billion to $44.6 billion, due to a revised estimate for an economic price adjustment. The F-15 Eagle Passive Active Warning Survivability System saw a drop of $2 billion because of a quantity decrease of F-15C units from 413 to 221.
The Evolved Expendable Launch Vehicle program also saw a drop in costs of about $3.2 billion largely because of a change in the procurement strategy based on the Fiscal 2016 National Defense Authorization Act. The bill called for the Air Force to end current EELV launch capability funding at the end of calendar year 2019, at which time the service is directed to stop using Russian-made RD-180 rockets. The savings also come from revised cost estimates due to the end of the Delta IV Launch Vehicle and the reassignment of missions to other launch providers, the Pentagon announcement states.
See the report's breakdown by program. (PDF warning)