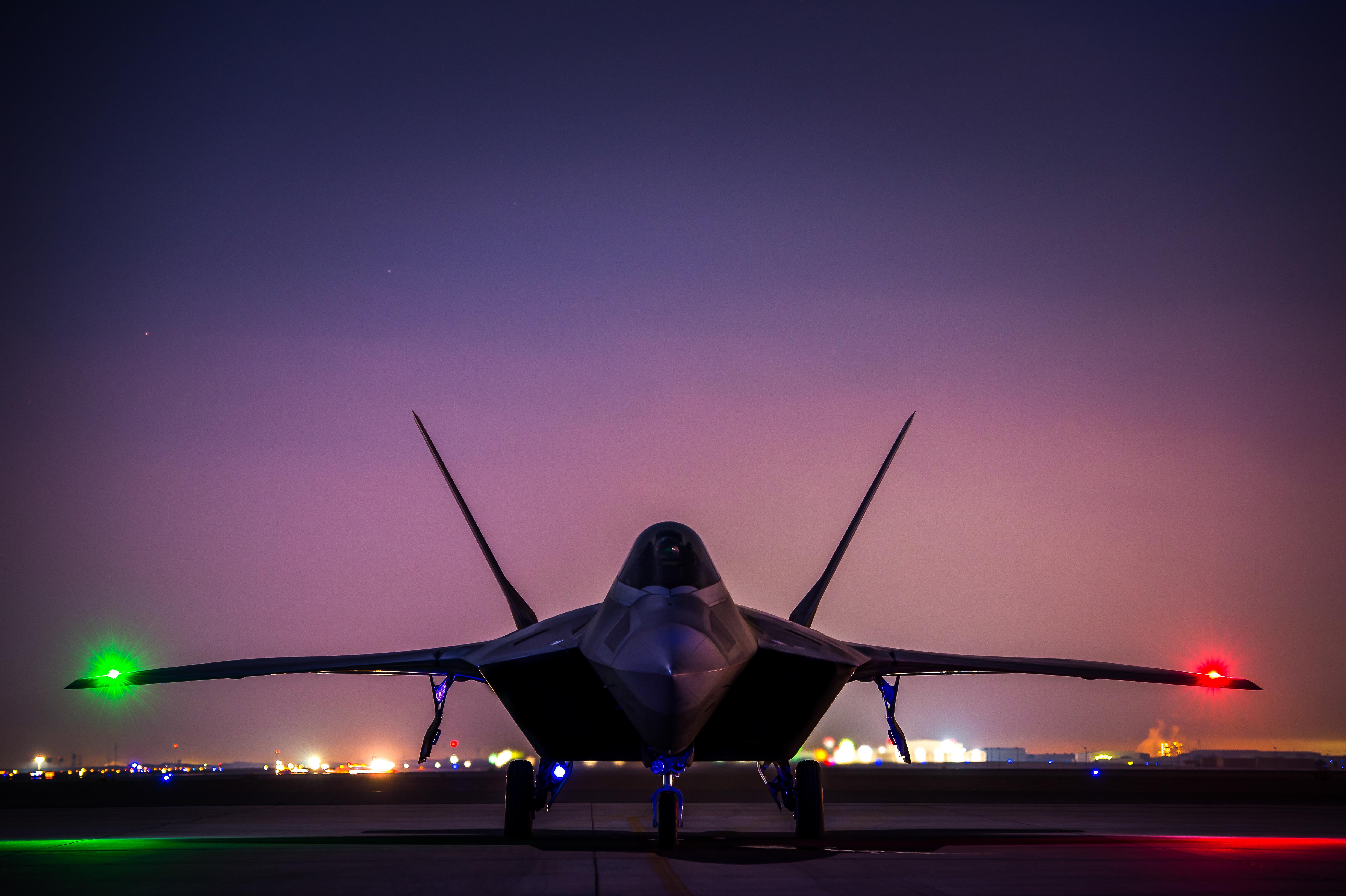 A 380th Air Expeditionary Wing F-22 Raptor prepares to launch a sortie in support of Combined Joint Task Force-Operation Inherent Resolve at Al Dhafra AB, UAE, Dec. 14, 2016. The F-22s have provided support to multi-national coalition partners working to defeat ISIS in the area of responsibility. USAF photo by SrA. Tyler Woodward.
AL DHAFRA AB, United Arab Emirates—The 3,000 airmen of the 380th Air Expeditionary Wing here are supporting all five of the Air Force's core missions, and leaders say they work hard to make sure each airman is connected to those missions, no matter their job.
"When you can connect an airman to a mission, or to a core mission, you win. When you connect them with two, or three, or four, or all five? You win big time," explained Col. Mark Robinson, vice commander of the 380th AEW.
"We make sure the airmen understand that whether you're fixing an air conditioner, or … you're loading a box of food that's going in the DFAC, or you are working on a construction project, or you are overseeing fuel delivery, etc., we make that connection to the mission," Robinson said.
The F-22 Raptors of the 27th Expeditionary Fighter Squadron provide the wing's global strike capability and air superiority, the 908th Expeditionary Air Refueling Squadron's KC-10s provide global mobility, the U-2s and RQ-4s of the 99th Expeditionary Reconnaissance Squadron provide ISR, and Kingpin and E-3 Sentries provide command and control throughout Central Command—Kingpin is responsible for control and execution of the air battle over Iraq, Syria, and Afghanistan.
The 380th is "the most diverse wing that we have in the entire Middle East, and in some ways you could say in the entire United States Air Force," USAF Chief of Staff Gen. David Goldfein said during an August visit. "We don't have another wing that's got such a diverse portfolio of missions all in one location."
Some of the platforms, like the KC-10s, have been based here for decades, though the airmen spent entire careers not being able to report where they were deployed—until this summer, when the base became disclosed, Robinson said, using himself as an example.
But in that time, the mission and the base have changed significantly, he said. Twenty years ago, pilots were making sure the no-fly zone [over Iraq] was enforced. Now, the wing's primary line of effort is the battle against ISIS, and its platforms are critical to that fight, Robinson said.
"This war cannot be fought without the assets that we have here," he asserted.