Rebuilding Cold War Base Resiliency
Before the Cold War ended, we had a lot of air bases [in Europe]. …. Back then, if I flew a fighter into any one of those bases, when I landed, no matter what country it was, they could give you gas, they could change your tires … and some could even load up weapons on your aircraft. Well, we lost that after the Cold War. That atrophied over the last 30 years. So we are working to get that back. … We're looking at … 20 to 25 [airfields] and of course I'm not going to tell you where they're at …but they're in strategic locations around Europe. And then we're going to put equipment in there. … We're going to work with the nations and their maintenance so that we can get interoperable on different kinds of aircraft, like we were able to do 34 years ago.

Gen. James B. Hecker, commander, U.S. Air Forces Europe and Commander, U.S. Air Forces Africa, on Agile Component Employment plans for the European theater [Defense Writers Group, Aug. 18].
I, like everybody else, don't think this war is inevitable … But, you know, the deterrent factor is born from readiness —as is the decisive victory.

Gen. Michael A. Minihan on Air Mobility Command training for a possible conflict with China [Washington Post, July 29].
Change is uncomfortable. We're all comfortable not changing. But … I'd rather be uncomfortable changing today than lose tomorrow. You must get comfortable being uncomfortable.

Air Force Chief of Staff and incoming Chairman of the Joint Chiefs of Staff Gen. Charles Q. Brown Jr., on the need for acceptance of nontraditional approaches to organizing, training and equipping in an Air Force Life Cycle Industry Days speech, July 31.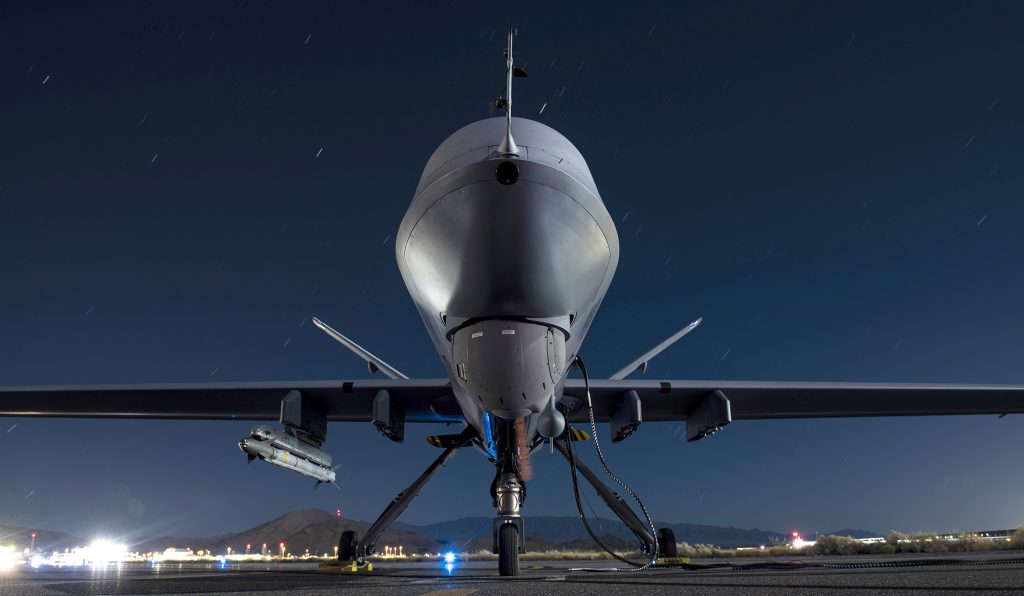 An MQ-9 Reaper does not have a mom or a dad. It doesn't go to school, play video games, or prefer Domino's to Pizza Hut. It's a drone. … If a state loses a drone, there is no great public outcry to rescue a lost brother or sister. So, drones are both easier to deploy and easier to destroy.

Zachary Kallenborn, a drone expert, tells Popular Mechanics in response to Russia's harassment of U.S. drones in July over Syria [Jul. 31].
Whether it's [claiming] that our Soldiers, Sailors, Airmen, Marines and Guardians are racist, that our junior enlisted members are going hungry because they're not being compensated enough, … that we're woke … that our focus is on everything else other than warfighting. All of those damaging narratives are impacting the way that people think. … All [many people] hear is that negative narrative. I think that as a nation, we can help each other out and start talking about the value of service.

Senior Enlisted Advisor to the Chairman Ramon Colon-Lopez at an AFA Warfighters in Action Session speaking about the value of service to one's country and finding ways to remind the public, as well as young Americans.
The first time they do something it's 'Oh, my God! Oh, my God!' But after they've done it five times, it's 'Oh, yeah, it's routine, no big deal.' But the trends should be a big deal.

Maj. Kenneth W. Allen, retired U.S. Air Force officer who researches the Chinese air force and its activities around Taiwan [The New York Times, Aug. 1].