"More often than not, war is much longer, much more expensive, much bloodier, much more horrific than anyone thought at the beginning. It is important that the decision-makers assess the use of force and apply the logic we've learned over the years. War should always be the last resort."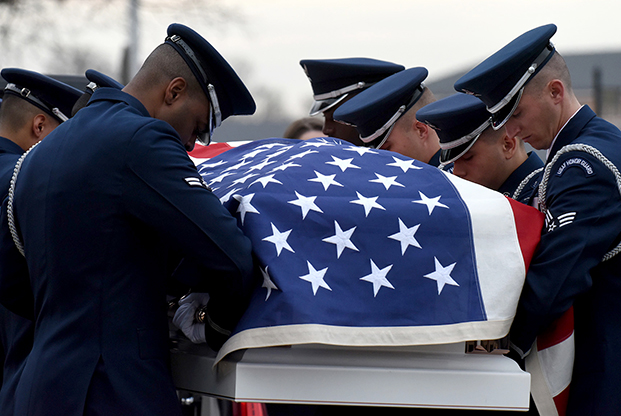 Then-Army Chief of Staff Gen. Mark A. Milley, in a DOD publication prior to becoming Chairman of the Joint Chiefs of Staff, "Milley Dispels the Myths of War."
"Shouldn't we remind ourselves from time to time that not every use of force becomes a quagmire, and that sometimes the failure to act carries its own moral consequences"
Retired Maj. Gen. Charles J. Dunlap, Jr. (USAF), Executive Director of the Center on Law, Ethics and National Security.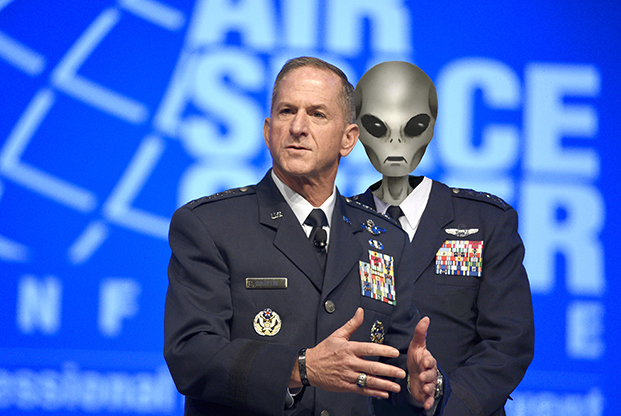 ALIENS? NO. SECRETS? YES.
"Our nation has secrets, and those secrets deserve to be protected. People deserve to have our nation's secrets protected."
Chief of Staff Gen. David L. Goldfein in response to a question about the security concerns posed by a planned storming of Area 51.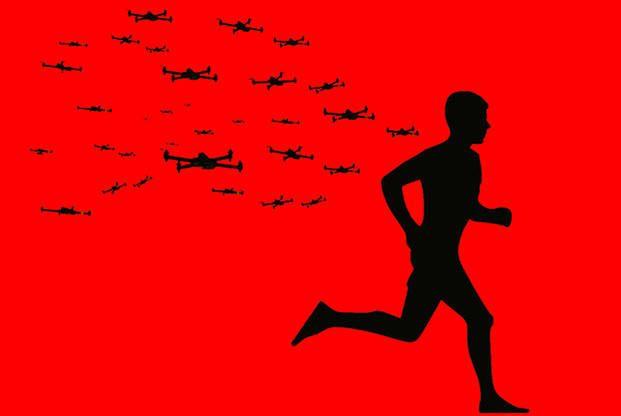 "Nothing has been as exciting to me as this confluence of agile software, open architecture, and digital engineering. Nothing. I've stood in the middle of 103 swarming micro-drones, which was awesome. But that's the point of the spear; it's the first thing I've seen that looks like a better spear-making machine."
Will Roper, USAF acquisition chief, on developing a new "Holy Trinity" of technology processes
[Breaking Defense, Sept. 16].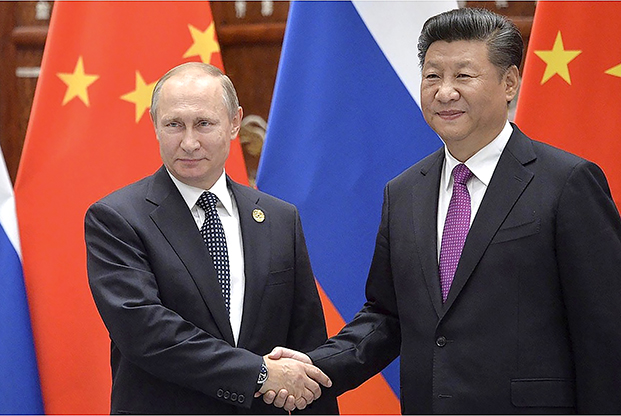 THAT'S WHAT FRIENDS ARE FOR
"I don't think I'll open a huge secret here. It'll become clear anyway. We're now helping our Chinese partners to create a missile-attack warning system. It's a very serious thing that will drastically increase the capabilities of China."
Russian President Vladimir Putin remarks on a missile warning system which Moscow is helping Beijing put together. He also noted that only Russia and the US currently possess such technology [RT.com, Oct. 3].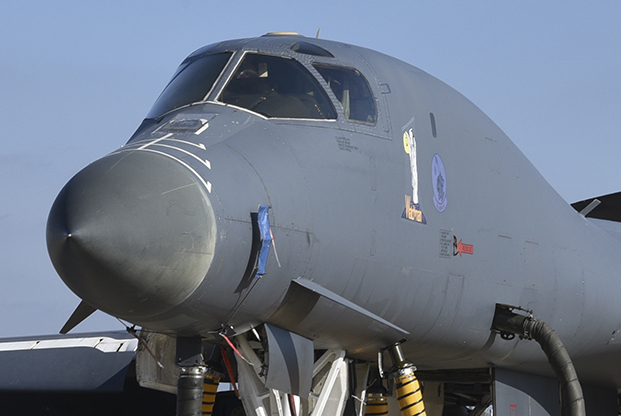 "We have enough airplanes to fly, we just don't have enough to fly at the rate we want."
Gen. Timothy M. Ray, head of Air Force Global Strike Command, on the readiness problems with B-1 bombers.
"Whether you're a bad individual or a bad nation, if there's no chance of you being caught doing something, you're pretty emboldened to do it. Attribution has become kind of the new deterrence. We're going to have to figure out how to attribute actions against our assets and call them out."
Lt. Gen. Joseph T. Guastella, commander of US Air Forces Central Command, on the value of ISR in space and all warfighting domains.