I'm not worried about any physical threats to the satellites themselves. I'm just not. The way we get around that is by proliferation. So we'll have hundreds and hundreds of these satellites up there. It will cost more to shoot down a single satellite than it costs to build and launch that satellite. We just completely changed that value equation.

Space Development Agency Director Derek M. Tournear, discussing potential threats to the agency's satellites in orbit after their first launch in April [Mitchell Institute Spacepower Security Forum, April 5].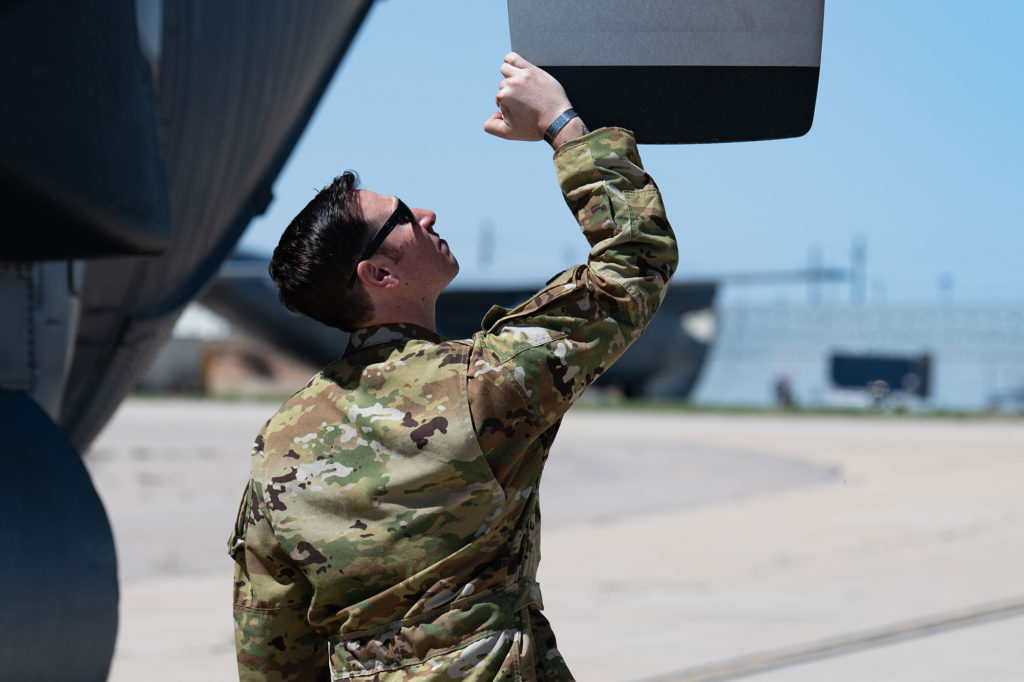 There's special things you do whenever a plane leaves. With the MC-130H, I used to give it a big hug on the nose and tell it goodbye and to keep my friends safe. I did that every single time.

Staff Sgt. Kevin Rutkowski, at an event commemorating the retirement of the Air Force's last MC-130H Combat Talon II aircraft [April 2].
If we accept that the A-10s are not a part of the high-end fight, and you accept that F-15Cs are … not really a part of the China fight anyway, we actually have a net gain in procurement … we actually increase by 12 the number of airplanes that will be part of the future fight. So I think there's a story here, that the effect is not as negative as is being portrayed.

Lt. Gen. Richard Moore, Air Force deputy chief of staff for plans and programs, at a Mitchell Institute for Aerospace Studies "Aerospace Nation" event [April 6].
How do you inform Russia? Well, we won't write them a letter. I think they get the message when we deploy.

Chief of German Air Force Lt. Gen. Ingo Gerhartz speaking about NATO's Air Defender exercise to reporters at Joint Base Andrews, Md., [April 5].
If we lose the battle for the skies, the consequences for Ukraine will be very serious. This is not the time to procrastinate. …. [F-16s] would solve many of our issues in protecting the airspace, and it is available in sufficient numbers to make a difference.

Col. Yuri Ihnat, spokesman for Ukrainian Air Force commenting on the need for U.S.-made F-16 fighters for air-to-air defense against Russian air sorties. [Wall Street Journal, April 10].
You take your cell phone anywhere in the world, and we'd like you to take C2 anywhere in the world, anyway you want to get there.

Maj. Paden Allen, head of the 422nd Test and Evaluation Squadron's Tactical command-and-control division, discussing ways to match C2 with distributed operations [Nellis Air Force Base, Nev., April 7].
I fundamentally believe that we will get ahead much quicker if we don't try to dig ourselves out of tech debt, but we just leap over that and move to software-defined everything and modern systems that keep evolving over time.

Space Force Chief Information and Technology Officer Lisa Costa on why the Space Force shouldn't waste time and money fixing outdated computer systems, but should instead start fresh in the cloud [Mitchell Institute's Spacepower Security Forum, April 5].