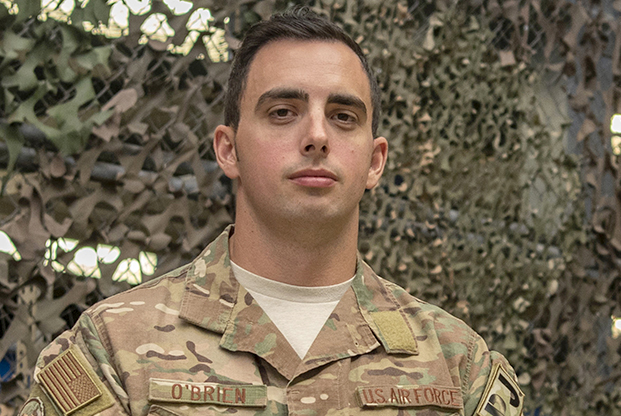 USAF TSgt. Kenneth O'Brien proved why he is one of the 2019 Outstanding Airmen of the Year on the way to collecting his award. In the past year, he served as a member of the president's security detail for a summit in North Korea; saved a civilian from a burning vehicle in Korea; helped rescue a group of Thai soccer players trapped in a cave; and saved the life of a Thai Navy SEAL. Then, on his flight to the US to receive the Outstanding Airman honor at AFA's Air, Space & Cyber Conference, he saved the life of a child who had lost consciousness due to an airway blockage. "Our man O'B leaps into action, clears the breathing passage, resuscitates the kid, hands him back to the parents, and then goes on about his business," wrote Lt. Gen. James Slife, head of Air Force Special Operations Command, in a Facebook post. "I can't decide if he's Superman or Mayhem (the guy on the insurance commercials)," Silfe wrote. "I don't know whether I want to be right next to him in case some bad stuff goes down, or whether I want to be as far away from him as possible because bad stuff always seems to go down around him."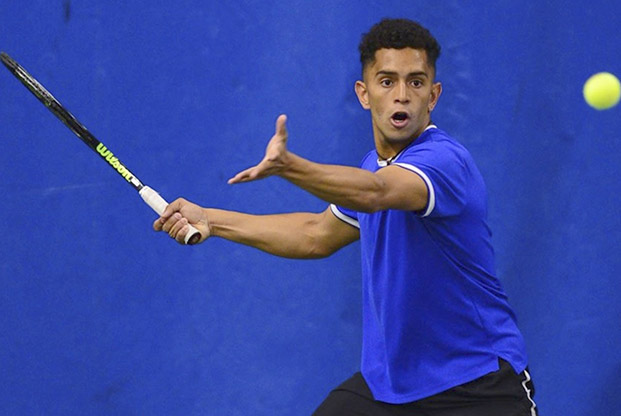 US Air Force Academy alum and four-year Falcons varsity tennis starter 2nd Lt. Isaac Perez received a 2019 Arthur Ashe Jr. Leadership and Sportsmanship Award from the NCAA on Aug. 24 during this year's US Open tournament in New York. Perez initially wanted to work in human intelligence, but will train to be an aviator starting in January as part of the Pilot Training Next initiative. While he is eager to fly any airframe after graduation, his sights are set on the F-35 Lightning II.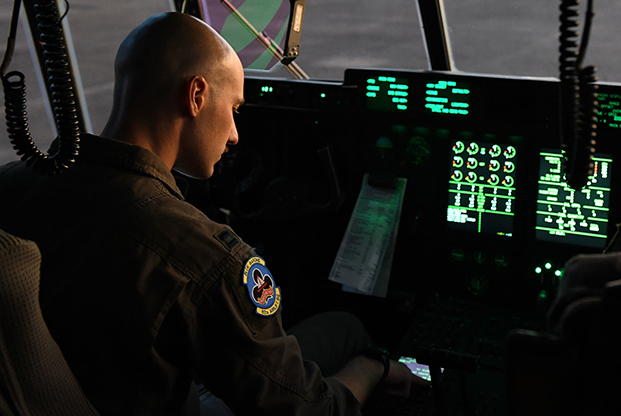 Growing up immersed in his father's talk of the C-130's greatness, 62nd Airlift Squadron Capt. John Rebolledo followed in the former C-130A crew chief's footsteps. "Once I decided I wanted to be a pilot, I knew I wanted to fly a Herk," he said. After graduating from the US Air Force Academy, completing pilot training, and overcoming airsickness, Rebolledo was assigned to fly the C-130H at Yokota AB, Japan, before transitioning to the C-130J.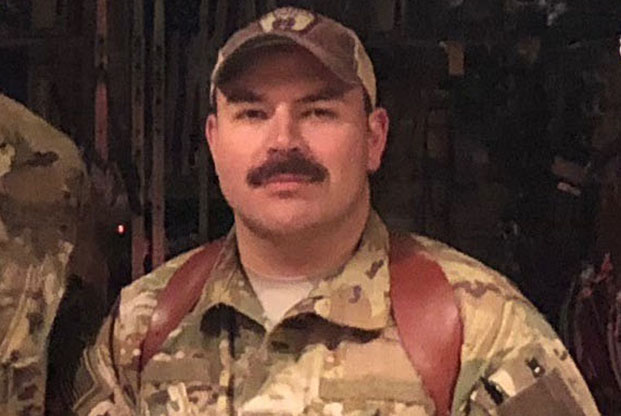 Capt. Mark King Jr., 39th Airlift Squadron assistant tactics chief, won USAF's annual Exceptional Aviator Award, which honors pilots who go above and beyond to make sure a mission succeeds, demonstrate valor, or who display a remarkable, mid-air display of courage or leadership. The C-130J pilot developed a plan that allowed his crew, in a single-pass, nighttime airdrop, to deliver 17,000 pounds of fuel to Afghan National Army partners just in time for them to escape before being overtaken by the Taliban.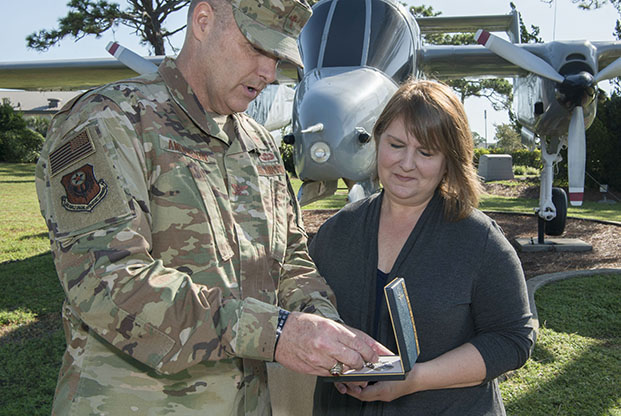 When the daughter of Capt. Steven L. Bennett, an Air Force pilot who was killed in action during a Vietnam War mission in June 1972 and posthumously awarded a Medal of Honor, lost his dog tags, Air Force Special Operations Command came to the rescue. AFSOC command chaplain Col. Richard Anderson presented Angela Bennett-Engele with a set of replica dog tags in a ceremony at Hurlburt Field, Fla. "I was extremely blessed to be able to take part," Anderson said.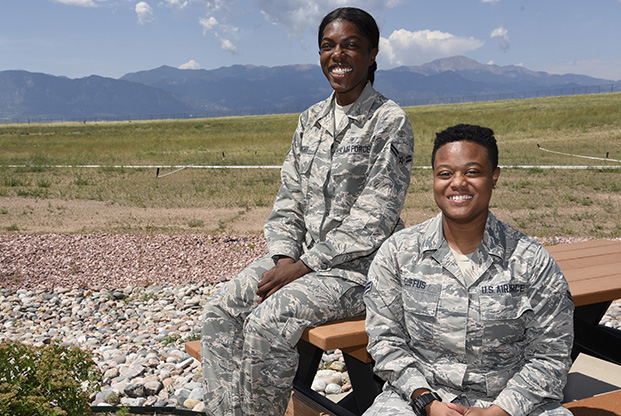 21st Operational Medical Readiness Squadron dental lab technicians A1Cs Brittany Wright (left) and Tiffany Duffus helped USAF leaders get to a struggling airman before he could take his own life. When the distressed airman called Wright, she messaged Duffus for backup, who, in turn, contacted 21st Medical Group first sergeant MSgt. Jonathan Eckley. With their help, Eckley tracked down the airman's first sergeant, who was able to intervene in time. Wright and Duffus received Air Force Awards for the actions.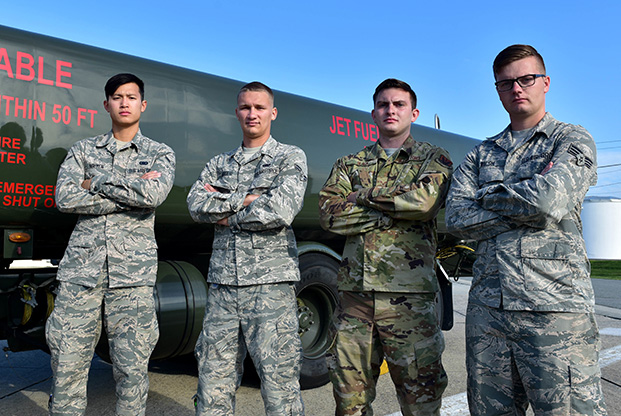 Four airmen from the 4th Logistics Readiness Squadron at Seymour Johnson AFB, N.C.—A1Cs Nathan Nguyen and Austin Herder, and SrAs. Charles Black and Robert Walsh—responded to a two-car collision, called for help, and attended to the victims (including two who were ejected from their vehicle) until first responders arrived. "Managing the situation was probably one of the things I could credit to my Air Force training," Walsh said. "The Air Force teaches you to take hold of the situation."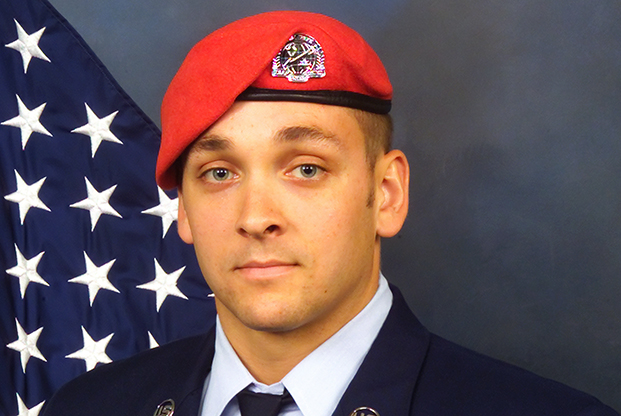 Airmen from the 352nd Special Warfare Training Squadron took part in a memorial physical training event on Aug. 9 at Keesler AFB, Miss., to honor fallen combat controller SSgt. Andrew Harvell, 24th Special Tactics Squadron, who was killed in action on Aug. 6, 2011. Harvell was one of 30 US troops killed in a CH-47 Chinook crash in Afghanistan's Wardak province. Photos released by the 81st Training Wing showed the Special Warfare trainees hitting the pool, working out with kettlebells, rucking, and more in his memory.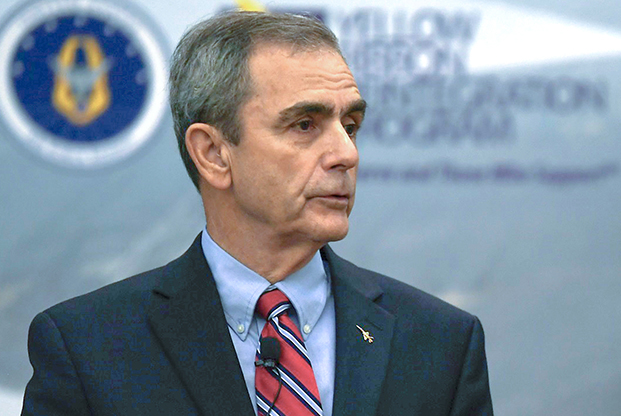 Retired Air Force Col. Lee Ellis, a Vietnam War POW, shared lessons learned on resilience from his time in captivity with Air Force reservists and their families during an Aug. 17 Air Force Reserve Yellow Ribbon Reintegration Program training event in San Antonio. "Communications through our pipeline have got to stay connected," he said. "Don't ever get caught alone, and don't ever leave anyone alone." The Yellow Ribbon program works to connect reservists and their relatives with support resources before and after they deploy.